Shutterstock | facebook.com/wcti12
3-Year-Old Toddler Survives 2 Freezing Nights in the Woods, Claims a Bear Helped Keep Him Safe
Miracles sometimes happen when we are not expecting them to, but they also happen after a series of efforts have been rendered. See how this missing 3-year-old survived the harsh weather in the woods for long hours, only to be found unharmed.
When a child goes missing, their family begins to live in limbo. They experience different emotions ranging from fear, regret, worry, and anger, and it never truly goes away until their missing child is found.
The uncertainty of such a struggle can be overwhelming, leaving the family in despair as they battle to come to terms with what might have happened to their child.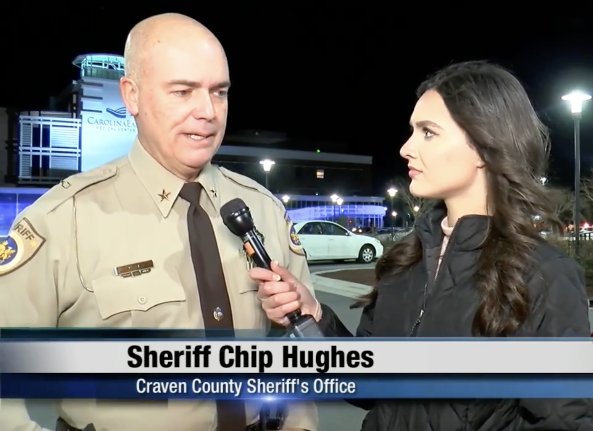 Picture of the Sheriff after the search was over | Source: facebook/wcti12
Luckily for some families, they find the missing person almost immediately. Some also find their offspring, maybe later in life, at a much older or advanced age.
Unfortunately, in extreme cases, when a tragedy occurs, parents find the kid in an unexpected manner, possibly dead. However, the worried parents are still put out of their misery or uncertainty.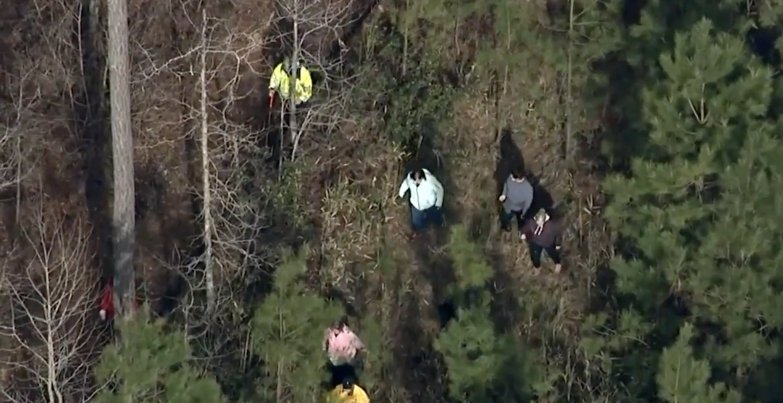 Picture of the search party | Source: facebook/wcti12
For the last set of people who never find their missing child, they continue living in the box of hope and hopelessness, saddled with despair, denial, and confusion.
Thankfully, that was not the case for this North Carolina family, who, in 2019, remained fervent in prayers and efforts despite not seeing or hearing from their toddler for more than 48 hours.
Eventually, their story became one of the biggest miracles of the year in their county after they reunited with their 3-year-old son.
CASEY HATHAWAY'S DISAPPEARANCE
It was another regular play date for the Hathaway family, who gathered around other relatives in their great-grandmother's home. Three-year-old Casey was cheerfully engaged with other relatives in the backyard, and everyone thought all was well until they looked around and could not find the toddler.
In no time, the search intensified, with everyone calling out his name while searching different places around the home. After about forty-five minutes, the family made an emergency call, reporting their missing boy. Great-grandma Hathaway told 911 that the little chap was playing and had walked off. In her words:
"He was walking in the woods back there and we can't find him. The other ones come through the house but left him there, and he walked off somewhere, and we can't find him."
Once the authorities were notified, different forces mobilized to join in an intense search. The FBI, NCIS, and the US Marine Corps. They soon grew in number as many residents volunteered for the search.
While volunteers, including Craven County residents, put their hearts, ears, and eyes to good use, the authorities employed a tactical team using helicopters, K-9 units, drones, and even divers.
According to Chip Hughes, the Craven County Sheriff, everyone had their hands on deck. They understood that the harsh weather conditions were dangerous to a youngster not dressed appropriately.
Even if he was kitted up properly for the weather, staying alone in the woods was risky because it was home to wildlife. Despite the urge to find Casey, the search party discontinued after a few hours as the weather maintained its unfriendliness.
However, many volunteers and the authorities remained committed to finding the young boy. According to the Sheriff, the residents were helpful because they phoned with helpful information. He said:
"No call was insignificant. So we diligently went after every call. This one came in…they thought they heard a child crying in the woods, and we got many of those."
Casey's family did not back down, hoping that their kid would be found, and thankfully, he was! The authorities did not treat any information with levity. They wanted to confirm the stories of the callers, so they dispatched a team of deputies and rescuers, and they found him about forty to fifty yards in the woods.
The young boy weighed twenty-five pounds, standing at 2ft 2inch, and was trapped in some thorn bushes, but courageously cried out for help. Once the rescuers got to him, after they dived past some waters, they realized he had his coat on and was a little lethargic and cold. In describing the moment, the Sheriff added:
"He was very cold, and extremely wet. Ugh, still had his shoes on, his coat, but just soaked. And to get to him, our seachers went through almost waist-high water…we were extremely concerned with the torrential downpours, that there were places in there where water would get high."
Hughes revealed that they quickly rushed him to the hospital at Carolina East Medical Center, where he received treatment. Miraculously, the young boy did not sustain any serious injury. But he was treated for some scrapes and cuts.
Following the successful rescue mission on the third day, Hughes mentioned that everyone was excited and that prayers were answered. He also extended gratitude to everyone who participated in the rescue mission. According to him:
"Overall, I was extremely pleased. It could not have been done without the help of the people in this county…They are the heroes. They answered the call. And you know, when we put it out, folks showed up immediately…I can't thank them enough, and the lord for bringing this boy home to us."
HOW DID CASEY HATHAWAY SURVIVE?
The Sheriff confessed that Casey's state of mind surprised him. The boy defied all odds to remain alive. The weather had caused them to suspend aircraft and drones, but a little trooper was found in it, alive.
He maintained that little Casey is a survivor and has a "story to tell." However, one of the spine-chills shared by the survivor was that he had company in the woods. Not a human company or another kid, but a bear! This allegation was repeated by his aunt, Breanna Hathaway. She wrote via a Facebook post:
"He said he hung out with a bear for two days. God sent him a friend to keep him safe. God is a good god. Miracles do happen."
Upon discovery, the Sheriff maintained that all the boy wanted was his family. Hughes said, "What we heard was he was calling for his mom in the woods.
So when his mom and dad got there, his face lit up. You know, he was asking for water, but then, he immediately started asking for his little sister."
HOW WAS HE DOING AT THE HOSPITAL?
Hughes had maintained earlier that there were no signs of foul play in the case, and luckily for the boy, he was not wounded beyond redemption, so settling back in his home was not challenging.
While receiving treatment for the bruises sustained, Casey was surrounded by his loving family and had already returned to his wiggly, bubbly self. His mother also
"He's good, he's up and talking. He's already asked to watch Netflix, so he's good."
Casey's return sparked happiness in people on social media, and they congratulated the family while giving credit to God for the beautiful miracle and appreciating the efforts of his parents and others involved in his rescue.
Please fill in your e-mail so we can share with you our top stories!