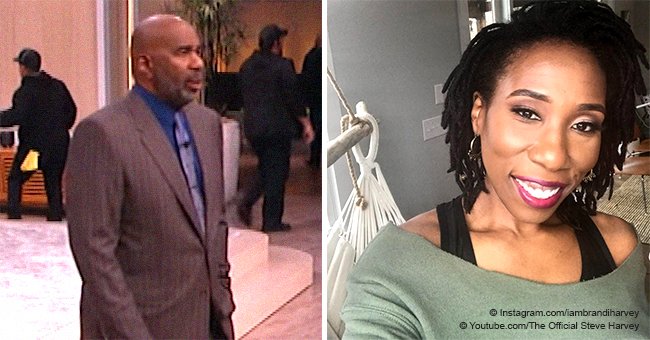 Steve Harvey says bad conversation with daughter's ex made him write dating book 'Think Like a Man'
Steve Harvey revealed that a bad conversation with his daughter's ex made him write the dating book "Act Like a Lady, Think Like a Man."
Comedian Steve Harvey was labelled a bonafide relationship guru in 2011. He earned the right after he released of his 2011 bestseller "Act Like a Lady, Think Like a Man."
The comic surprised fans with a flashback clip this week. In the clip he revealed the inspiration behind the hit book.
During the show, Harvey, 62, recalled a conversation he had with a man his daughter, Brandy, had been dating. Hesaid he was perturbed when the young man was unable to explain what his intentions were.
"He'd been over to the house about four times now," he explained. "And so my father-in-law, who's in his 80's asked, 'young man, what's your plans for my granddaughter?' And [the boyfriend] said, 'Oh, I don't have any plans.'"
Harvey said the answer made no sense to him. He decided to try to extract more information out of the young man about his intentions with his daughter.
"Every man has a plan for a woman," he explained. "The moment we walk up to [a woman] and introduce ourselves, we have a plan. So let's cut this bulls–t out, because you've been over here four times. And my daughter likes you a lot. So tell me what your plan is for my daughter."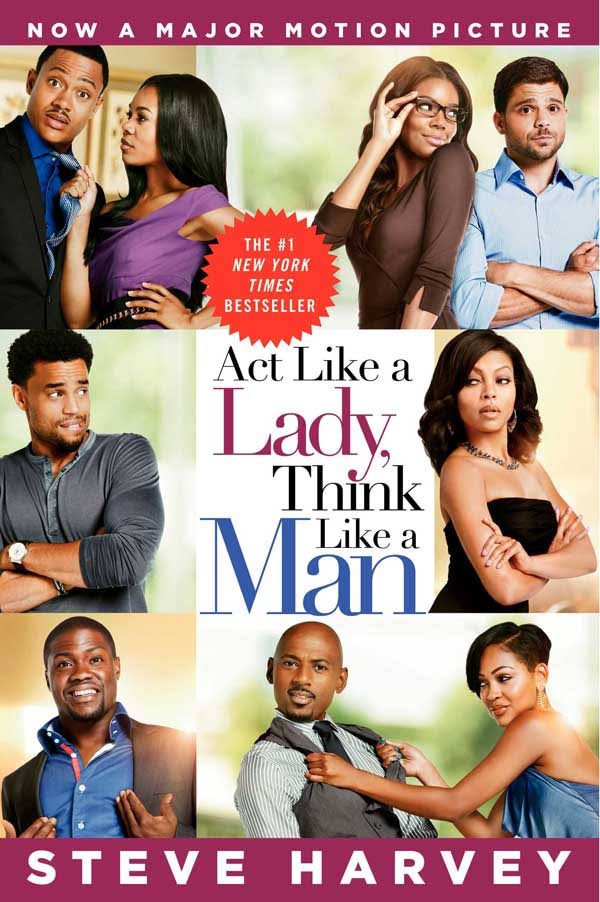 Cover of the hit book "Act Like a Lady, Think Like a Man" | https://books.google.co.bw/books/about/Act_Like_a_Lady_Think_Like_a_Man.html
The boyfriend ended up revealing that he had no plans. He felt he was "just kicking it" with Harvey's daughter and did not plan to make it serious.
The comic said he called his daughter down. He insisted the young man deliver the tough news to her face.
"My daughter's face just cracked," said Harvey recalling how devastated she was. "She was so hurt, and she got up from the table and walked away."
While consoling his daughter, he decided to explain the importance of knowing a man's intentions upfront instead of wasting time on someone who is not interested in being serious. Harvey said his daughter was shocked that he was so wise on the topic and encouraged him to write a book to help other women.
"So that's how I wrote the book "Act Like a Lady, Think Like a Man." said the Bestselling author.
In 2015, just four years after his book debuted Harvey made headlines for a different reason. The comedian faced terrible backlash after he mistakenly announced Miss Colombia as the winner of Miss Universe in 2015.
He was forced to have her crown removed a few minutes later when he corrected his mistake.Last year the comedian finally opened up and explained what caused the mistake.
Please fill in your e-mail so we can share with you our top stories!