La La Anthony flaunts curves in a multicolored swimsuit after allegedly reconciling with Carmelo
La La Anthony looks stunning flaunting her curves aboard a yacht while vacationing in the Bahamas. The "Power" star is said to have relinked her relationship with husband Carmelo Anthony, almost two years after they officially announced their split.
La La Anthony is not shy when it comes to showing off her curves, and since she's spending some time in the Bahamas with friends, the former MTV VJ took the chance to show off her toned figure in a new pic shared to Instagram.
In the shot, La La stands at the top of a flight of stairs aboard a yacht, with the sea and the tropical blue sky creating the perfect background. She rocked a colorful swimsuit that put her long toned legs on display and enhanced her tiny waist.
Anthony accessorized the beach look with silver hoop earrings, bracelets, rings and sunglasses, and tied her long locks into a high ponytail.
FANS' REACTIONS
"Oh you mad MAD....." La La captioned the pic, which has earned over 360k likes.
Fans took over the comment section to gush over Anthony's figure, with most of them filling the actress with praises and even mentioning her husband, Carmelo Anthony, to advise him not to lose her once again.
"@west_d_bunchie: yes Lawd she's a force to be reckoned with, you doing the damn thang LaLa."
"@truckinmommie: Wine ain't got nothing on U, but a glass. Gorgeous, n tasty looking!!!"
"@rick_greer92: People can talk all the s**t they want about @carmeloanthony, but at the end of the day there's no way he losing @lala again."
LA LA AND CARMELO'S SPLIT
La La and Carmelo announced their split in April 2017 after seven years of marriage. Melo's infidelity caused a rift between the couple, and they started living separately. However, La La mentioned on Wendy Williams' show that same year that contrary to rumors, they were not planning to get a divorce.
"Marriages are tough, and you know that," she said. "We all know that. It's filled with ups and downs. We are just going through a time right now."
The couple focused on co-parenting their son Kiyan despite their differences, as they wanted to offer the boy a sense of normalcy despite the big changes. "Things are great. We are parents of an amazing 10-year-old. That is my priority that my son is healthy and happy," La La told People at the time. And continued:
"I will do whatever I can to ensure that, and my husband is the exact same way. We made a commitment to create an environment, so he is happy and smiling and laughing living a 10-year-old life."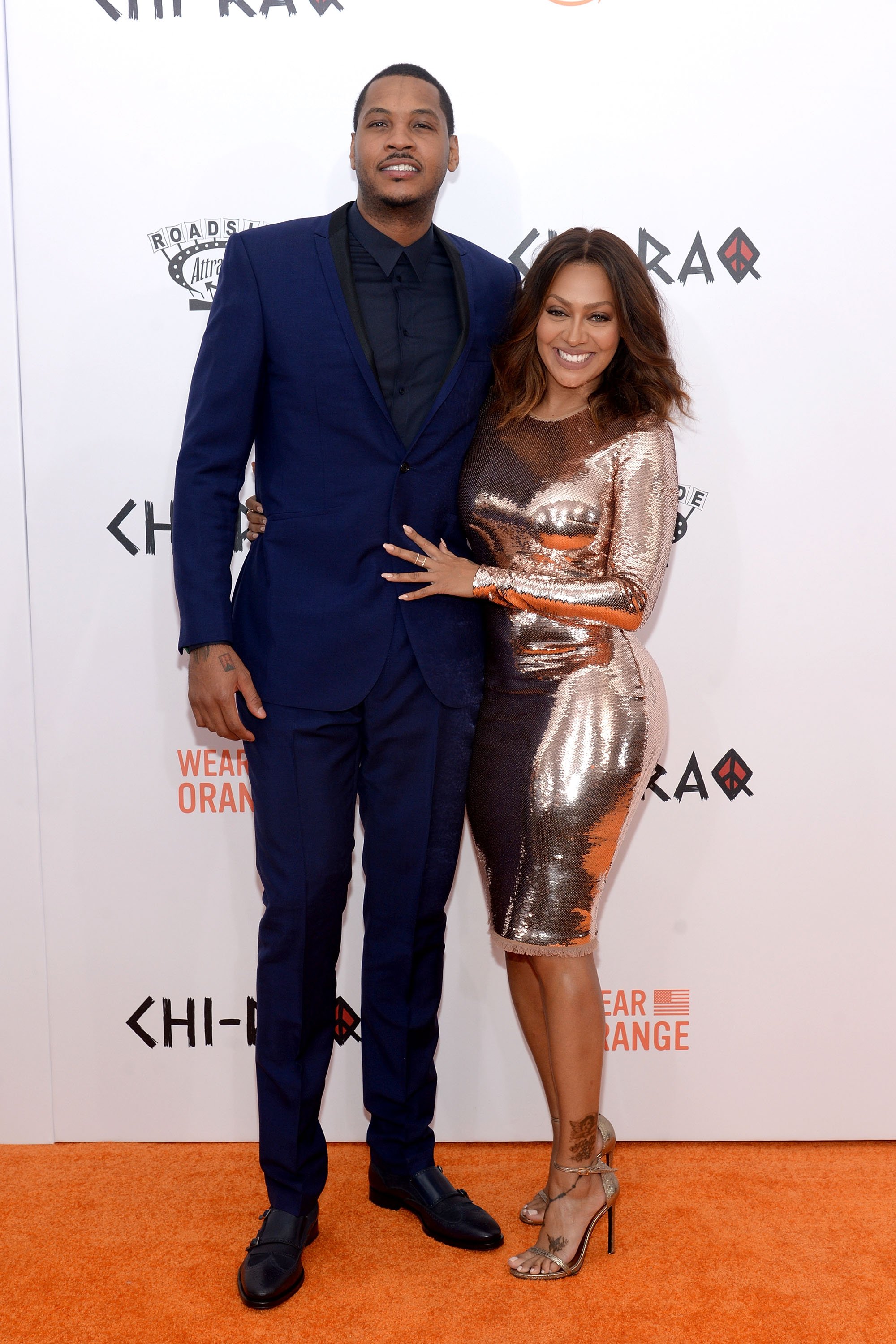 OFFICIALLY BACK TOGETHER
But as time passed, La La and Carmelo started to be seen together in official events, private parties, and they even visited the family of a teenager that was brutally murdered in New York City, since the boy was a fan of Melo's.
In October 2018, the couple was allegedly spotted packing on the PDA at the launch of grooming line Lumiere de Vie Hommes.
"We're good. I mean, we've been together for a really long time, so we're figuring out how to make it work for what is best for [our 11-year-old son] Kiyan and what is best for us," La La said at the time.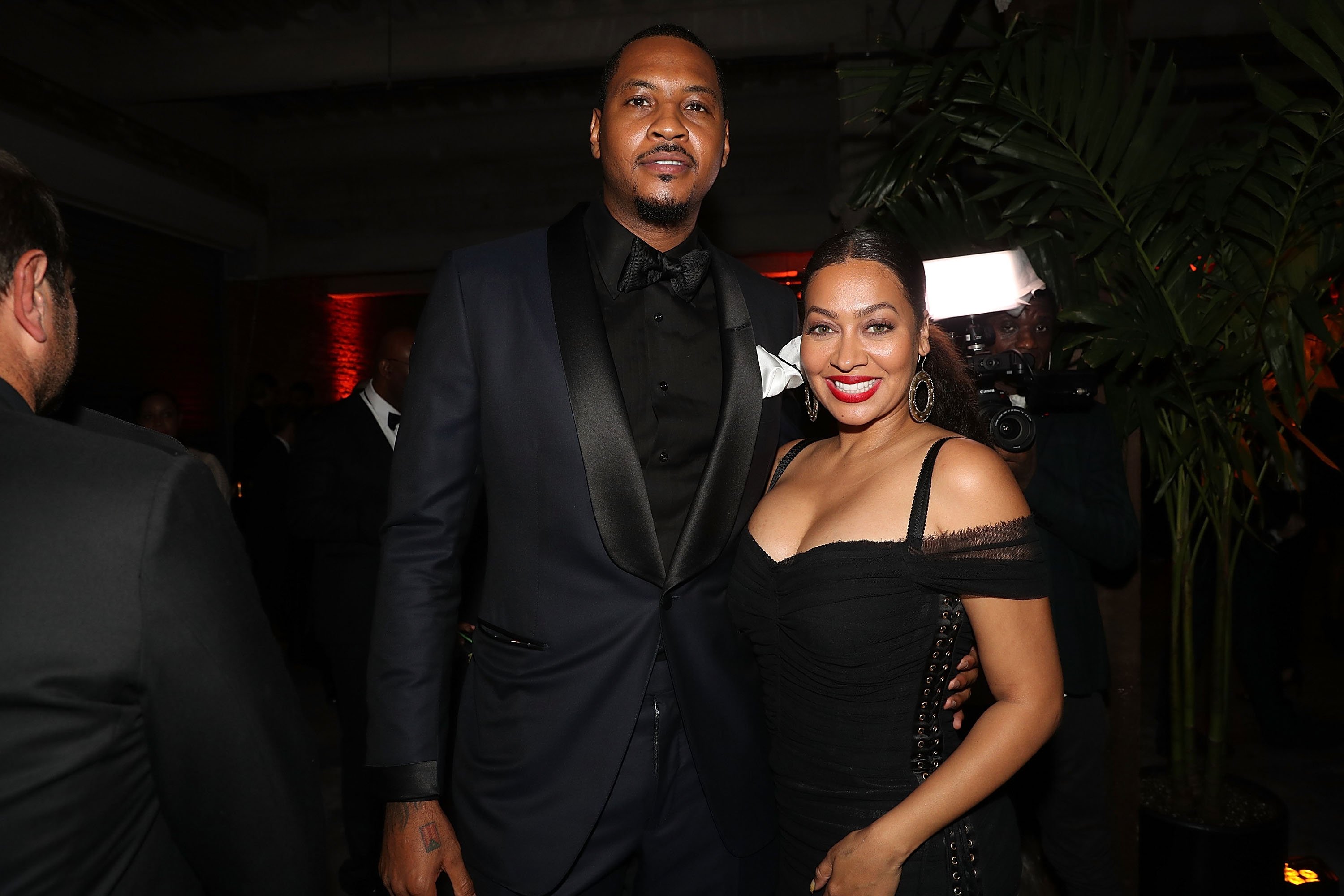 The couple also celebrated New Year together in Los Cabos, Mexico; and according to several sources, they are officially back together.
"La La and Carmelo have recently reconciled and they truly still love one another," an insider told US Weekly. "It's so obvious when they're together."
While the couple still hasn't announced their reconciliation to the public, most fans are still rooting for them.