Nicole Kidman and Keith Urban spotted with their rarely-seen girls as the family heads to church
On the day of the Lord, Nicole Kidman, and husband, Keith Urban have chosen to bless us with the rare sight of their beautiful daughters; Sunday, 10 and Faith, 8.
They were spotted on Sunday, heading to church with their parents in Australia. It will be the first time in a very long while we would be seeing them.
Nicole and Urban are very private people and try as much as possible to keep their daughters from the public eye.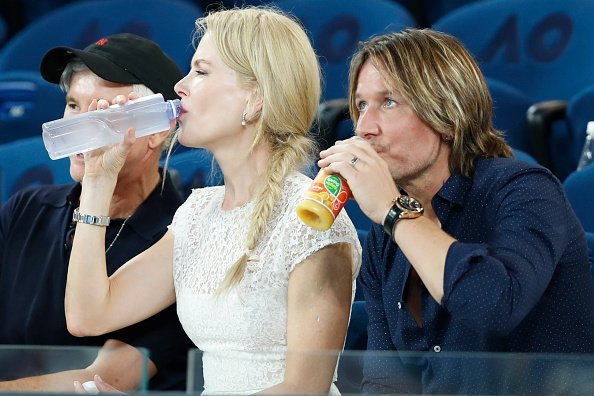 The family went to church in Sydney's Lavender Bay, and they could not have looked lovelier.
Nicole Kidman dressed the part of a laid back mom but still pulled off a hot look; she opted for a loose black dress with a very high neckline, wore gold loop earrings, pulled her blond hair into a low ponytail and wrapped it up with a cute, small black purse and matching flat slippers.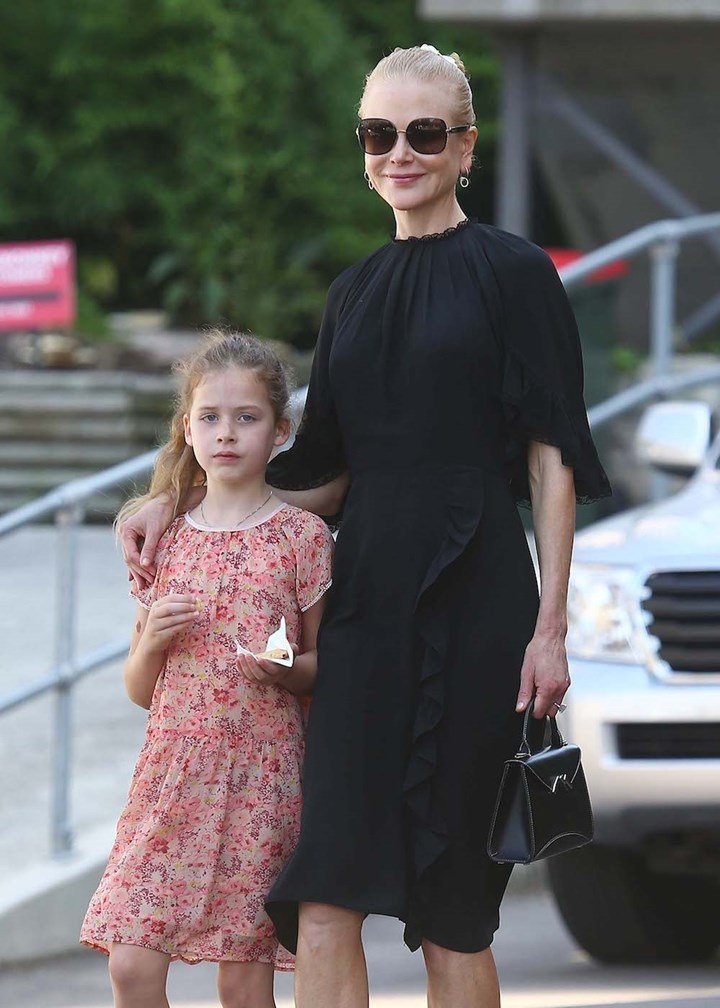 While daddy looked casual himself in a button-up collared black shirt with jean trousers, he protected his eyes with a pair of Ray Ban glasses.
Both daughters rocked flower prints, Sunday wore a yellow printed dress and paired it with a jeans vest and her younger sister went for a pink flower printed dress, they both munched on some snacks on their way to church.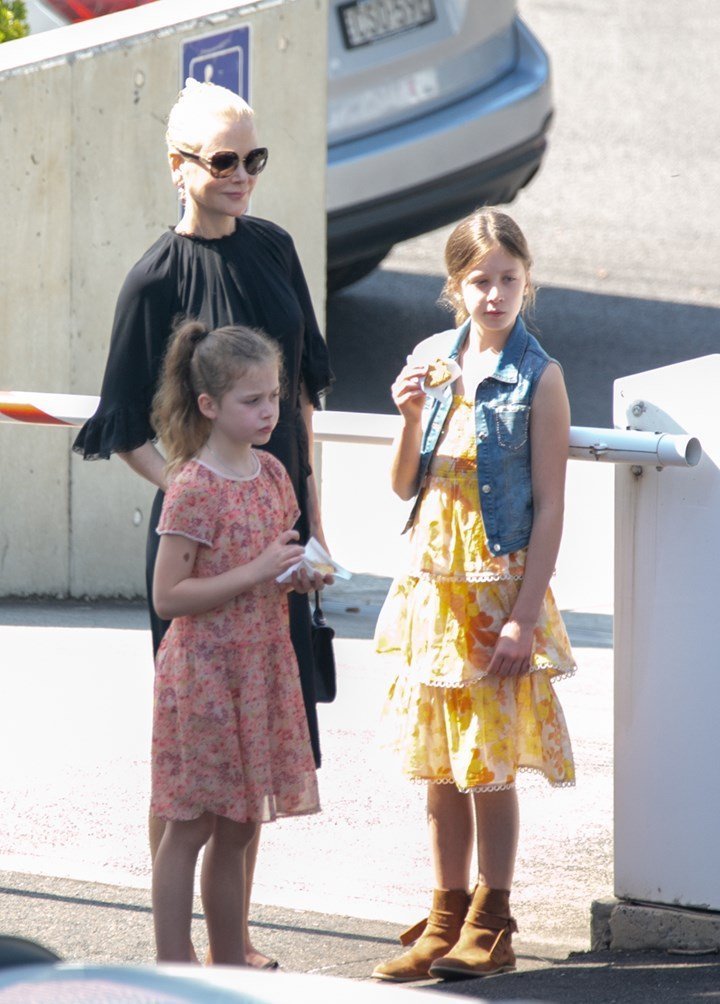 The only recent brush their daughters have had in current time with the public was last year when they celebrated their birthdays at various times on social media.Nicole had gushed about both her daughters on their birthdays and reminded the world of how much love she has for them.
Nicole and Keith seem to be enjoying their time away from the Hollywood buzz in their country. They've managed to spend time with themselves.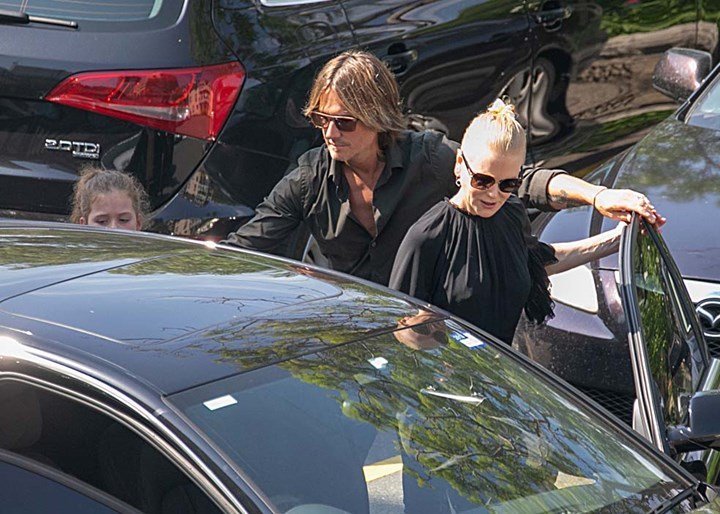 They were spotted at the beach showering a lot of attention on each other, Nicole kissed him in full sight of everyone.
They also attended the Australian Open, she posted a picture of their date on Instagram And captioned it "I love the tennis! Thanks for having us #AusOpen." 
But we sure know what Nicole loves, cuddling up in the stands with her man, oh yes! Their hands were around each other all the time even when they got up on their feet.
At different points, it was either Urban doing the kissing or Nicole doing the kissing.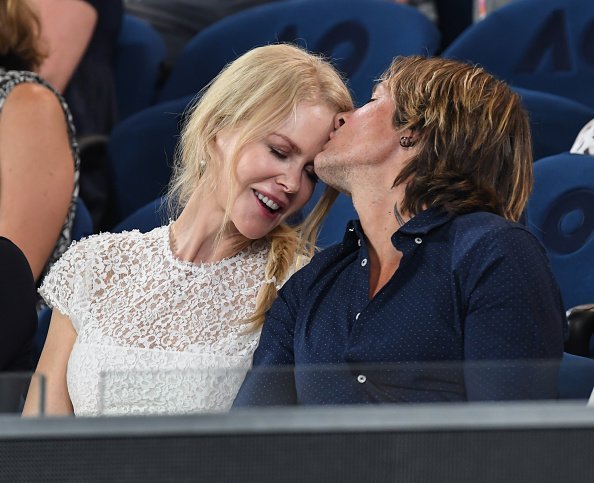 Either way, judging from the smile on their faces, they both enjoy their outings together, whenever and wherever.