'This Is Us' season finale pushed to one week later by President Trump's State of the Union
The season finale of 'This is Us' had to make way for the switch of the State of the Union address as the partial government shutdown finally came to an end.
The State of the Union address normally gets delivered at the end of January but got delayed due to the federal government shutdown.
The rescheduled date for President Donald Trump to deliver the address is on Tuesday, February 5, and coincided with the season finale of 'This is Us' and consequently had to be moved on by a week.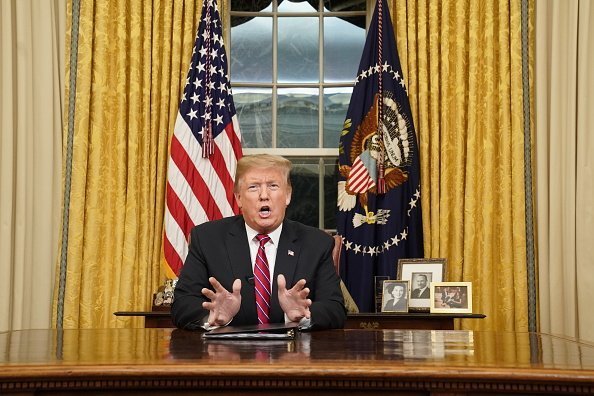 Initially, the four big broadcast networks scheduled time for the original date of the address on Tuesday, January 29. When it got delayed due to the partial government shutdown, the networks opted for specials and repeats instead of airing new episodes without promotion.
As the airings schedules got changed, the next episode of 'This is Us' will be on Tuesday, February 12. 
This also affected the airing date of the season finale, which initially got set for March 26, but now set to premiere on April 2.
NBC's new drama, 'The Village' will also move to a new timeslot due to the changes in airing dates, as it is set to take over the timeslot from 'This Is Us' after the final episode of the season.
The new show will now premiere at 10 pm ET, March 12, 2019. The show will get an extra week in this timeslot before moving to its new slot at 9 pm ET, from April 9.
All the changes will also give the drama, 'New Amsterdam' another week off, as 'The Village' will take over its timeslot when it moves to 9 pm on April 9. After that, it will run without interruption until it's season finale on May 21.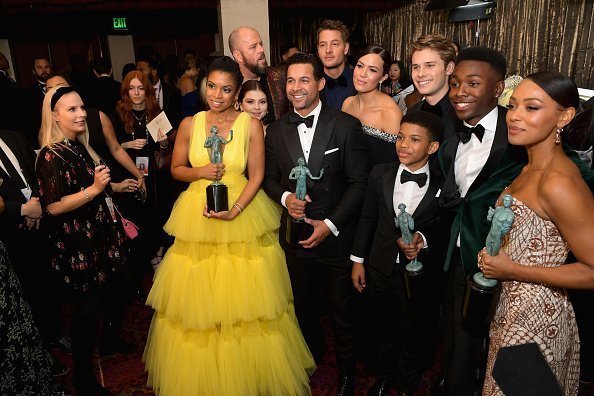 'This Is Us' returns with a new episode Tuesday, Feb. 12 at 9 p.m. ET on NBC.
NBC is not the only network with scrambled schedules caused by the State of the Union address date change.
Over on ABC, episodes of 'The Kids are Alright' and 'American Housewife' will show before the State of the Union address, and will also pre-empt 'The Rookie,' 'Splitting Up,' and 'Black-ish.'
On Fox network, a rerun of  'Masked Singer' will lead into the State of the Nation address, while other programming moves to Tuesday, February 5. The changes are still in the process of being confirmed.
The NBC drama, 'This is Us' bagged yet another award at the SAG awards on Sunday night. Repeating last years victory, the show walked away with the Screen Actors Guild Award for Oustanding Performance by an Ensemble in a Drama Series.
This year they squared up against other hit drama series that included 'Ozark,' 'Better Call Saul,' 'The Handmaid's Tale,' and 'The American' for the award, and the cast's reaction was priceless:
What a reaction from @nbcthisisus 😍 Congratulations! #sagawards pic.twitter.com/ujuUiBiz8a

— SAG Awards® (@SAGawards) January 28, 2019