Former stripper who worked as pharmaceutical executive gave doctor lap dance to boost opioid sales
Sunrise Lee, a former stripper turned pharmaceutical executive, is being investigated for taking part on a scheme to bribe doctors into prescribing a potent opioid. She went as far as to giving a doctor a lap dance.
Lee is part of an investigation opened against Insys Therapeutics's and its founder, John Kapoor, alongside three other high execs, Michael Gurry, Richard Simon, and Joseph Rowan.
An ex-stripper who became a regional sales director at Insys Therapeutics Inc gave a doctor a lap dance as the drugmaker pushed the doctor to prescribe its fentanyl spray, a former #Insys employee testified. https://t.co/K3SoUcED4r @nateraymond pic.twitter.com/lSS9QoSMY3

— Reuters Legal (@ReutersLegal) January 29, 2019
They all have been accused of conspiring to bribe doctors into prescribing Subsys, a highly addictive fentanyl spray medication meant for cancer patients with severe pain.
They all have denied any wrongdoings.
A WITNESS' TESTIMONY
However, on the second day of the federal trial, the first one to take place as a joint effort from authorities to find culprits for the increase of opioid abuse deaths in the country, a former Insys' employee and Lee's colleague, came forward to testify against her.
Holly Brown, who worked as a sales representative, said in court that she was encouraged her to get Paul Madison on board, a doctor who was known for prescribing lots of opioids in Chicago and northwest Indiana.
Insys founder ran bribe scheme to push opioid: U.S. prosecutor https://t.co/rdW7zXufS3 pic.twitter.com/t5pvm16iEC

— Reuters (@Reuters) January 28, 2019
She described his medical practice as a "shady pill mill" being run out of a "dingy strip mall in a not-so-nice area of town."
Madison became a speaker for Insys, prescribing Subsys to patients without a prescription, and getting paid to promote the medication among his peers. However, according to Brown, few doctors wanted to attend an event with Madison's name on it, as he had a lousy reputation, so he would end up inviting his friends
"The idea was that these weren't truly meant to be educational programs, but they were meant to be rewards, basically, for the physicians," Brown explained.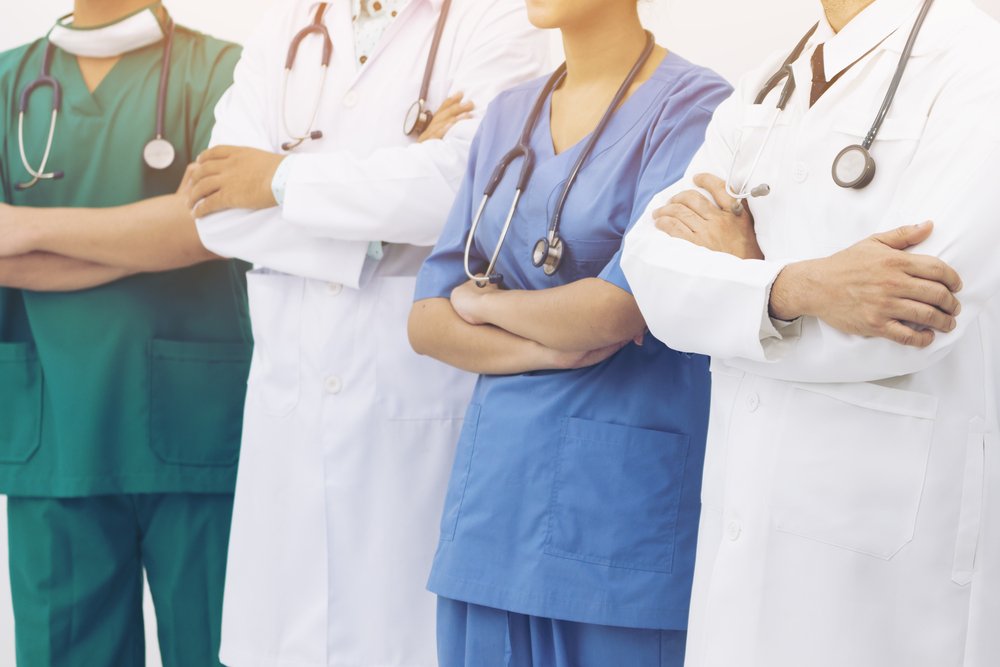 A LAP DANCE TO BOOST SALES
She also recalled how once after one of the events in Chicago, she went with Madison and Lee to a club called The Underground. There, she said, she saw Lee sitting on Madison's lap and "bouncing around," while the doctor had his hands "inappropriately all over" Lee's chest.
Lee's attorney, Peter Horstmann, denied Brown's allegations, stating that since all of them were drunk at the time, her memory was probably fussy. She also asked Brown if Madison "appeared to be taking advantage of Ms. Lee." Brown agreed.
Insys executive gave doctor lap dance while promoting drug, witness says https://t.co/F3OYfP4pw0 pic.twitter.com/uWgsAyQQKt

— Reuters (@Reuters) January 30, 2019
Madison was convicted last fall in an unrelated case facing a variety of charges, including health care fraud. He allegedly charged insurers for chiropractic operations that he never performed.
A BRIBING SCHEME AND ITS CONSEQUENCES
According to prosecutors, Lee and the others gave doctors payments in the form of fees for sham speaking events that were promoted as opportunities to teach more doctors the benefits of the medication.  
Assistant U.S. Attorney David Lazarus said this is a case "about greed — about greed and its consequences," stating that John Kapoor turned his company into a "criminal enterprise" by getting his powerful opioid in the hands of patients that didn't need it, to make Insys a successful company.
#Insys agrees to pay $4.5 mln to resolve Illinois #opioid lawsuithttps://t.co/eD5ReKkZFW pic.twitter.com/gKC5RsfaUa

— Reuters Legal (@ReutersLegal) August 18, 2017
According to the Associated Press, some of the patients that have filed lawsuits against the company, said "they were given high doses of the potent narcotic even though they didn't have cancer," they didn't get a warning about the risks of the medicine, and ended up getting addicted to it,  suffering through withdrawal when they were cut off.
The trial is still ongoing.