Ocasio-Cortez slammed for sharing a skincare routine on the Internet amid working in goverment
The young progressive Democrat has brought the language and dynamics of social media into the Congress, and one of her latest exchanges with her Instagram followers was too much to handle to her conservative critics.
29-year-old Representative from New York Alexandria Ocasio-Cortez definitely has entered into US politics to shake things up, for good or worse, and her use of social media is a big part of it.
Either loved or hated, Ocasio-Cortez has once again made headlines because of what she posts on Instagram, as her sharing of her skincare routine as requested from a follower sparked both backlash and praise for the congresswoman.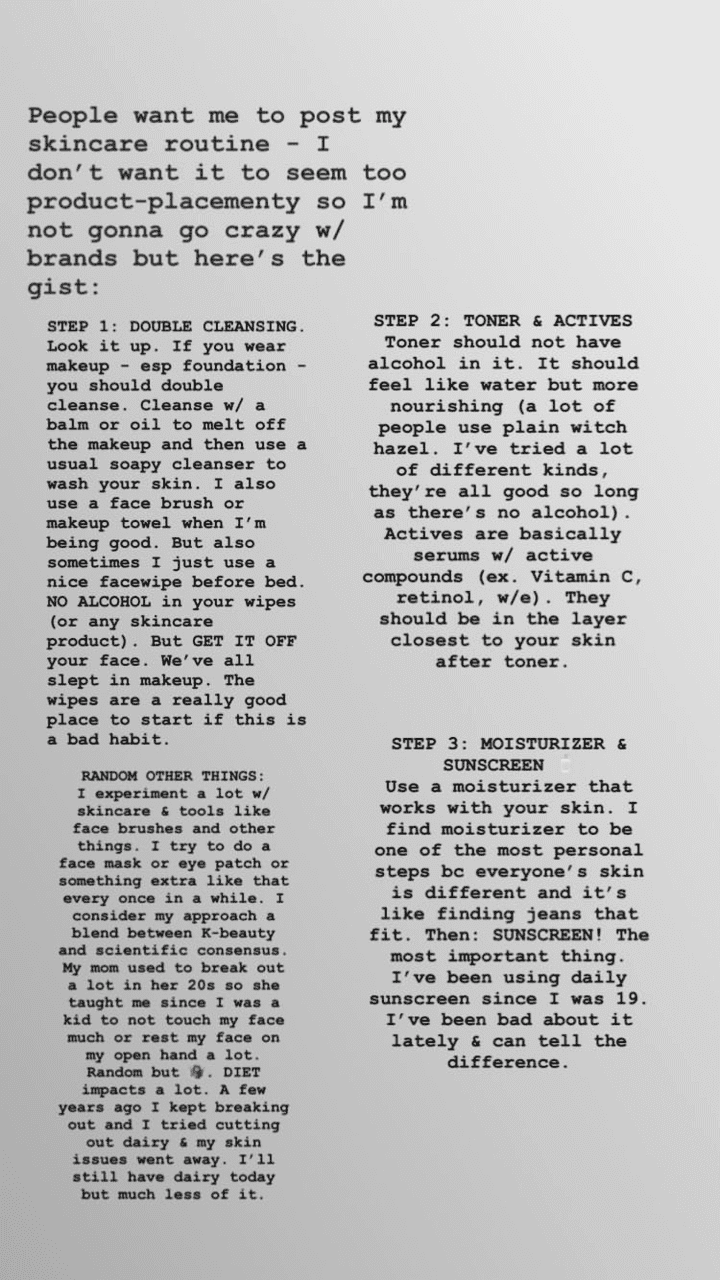 True to her reputation and aspiration of "transparency" as a member of the government, Ocasio-Cortez is in constant communication with her followers through Instagram stories, and she has proved that no subject is off-limits.
"People want me to post my skincare routine - I don't want it to seem too product-placementy so I'm not gonna go crazy with brands but here's the gist," she started, after a user reportedly asked her about the unusual subject for a politician.
She went on to share her skincare secrets in detail, and while some people took this as a relatable and down-to-earth gesture from Ocasio-Cortez, it was not so well received among her critics, who don't consider it a serious enough subject.
"Ms Ocasio, it's time to work on immigration. Three weeks for Dems & Repubs to work together. You can return to the important business of skin care afterwards," tweeted a user.
"So we have a congresswoman being a skin care consultant and she wants to be taken seriously? AOC needs help," someone else wrote.
"She seems to be very immature. She acts like a 16-year-old kid," and "That's about as much as the people will get out of her too!" were some other negative comments directed at her.
@AOC
Ms Ocasio
It's time to work on immigration.
Three weeks for Dems & Repubs to work together. You can return to the important business of skin care afterwards.

— Patricia (@AuntieSnapple) January 28, 2019
Following her post about skincare, one of her followers on Instagram also used the Stories feature to tell her about how he or she didn't care about that subject, asking her about campaigning and writing speeches.
Ocasio-Cortez kindly replied stating that it was normal for everybody to have different interests and proceeded to share some of her insights about what she was asked.
"You run a successful campaign by learning how to listen and put other people first," she wrote. "A lot of people just wait for their turn to talk, or want to debate or rebuke. None of that is listening. Learn to listen," she advised.
"I write almost none of my speeches. Virtually all my public speaking is off the dome & improvised. I have no speechwriters and no one writes my tweets for me," she revealed.
Know The Feeling @AOC
SOMETIMES💃🏻👠💃🏻JUST GOT— --TA DANCE‼️
Good Thing You Can💃🏻,Sponsor a Bill,Put On💄,& Kick Ass At The Same Time👠👠

— Cher (@cher) January 5, 2019
Ocasio-Cortez's controversial attitude and postures have granted her both support and reprimands from some politically opinionated celebrities, in the short time she has spent as a legislator.
When a video of the young politician dancing in college ended up online and went viral, 72-year-old singer Cher took to Twitter to congratulate her for her dancing and her political causes.
But after Ocasio-Cortez was critical of some of the most traditional Democratic politicians, 63-year-old actress and TV host Whoopie Goldberg had some hard words for her.
"You just got there, and I know you have lots of good ideas, but I would encourage you to sit still for a minute and learn the job. Because there are people in that party who have been working their tails off for that country and you can learn some stuff from them," the "Sister's Act" star said.