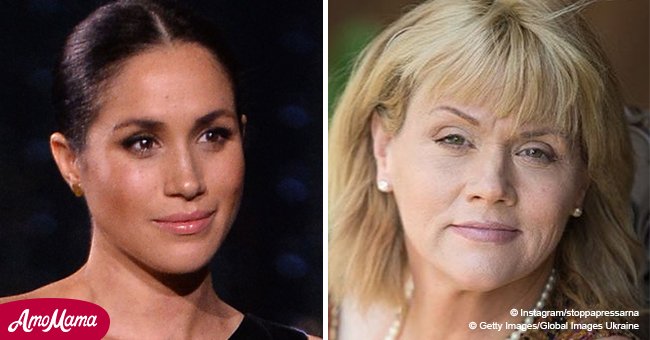 Samantha Markle tells Duchess Meghan to 'bring it on' as she plans to release a second 'tell-all' book
There is still more drama to be seen in the Markle family "series," and this time there is going to be a tell-all book; actually two.
The Duchess of Sussex's sister, Samantha Markle has once again called her half-sister out in a series of tweets. Samantha's first book, In the Shadows of the Duchess, is to be released sometime in spring; with speculations that it'll be during the arrival of the royal baby.
But unknown to many, the tell-all novel will be coming in two parts with the second due in July as speculated by Samantha on her Twitter account.
"I couldn't help but let it slip!" Samantha wrote to her social media followers. "There are actually two books coming out! 'In the Shadows of the Duchess I and II.''
This is not the first time Samantha will be criticizing Meghan since she became public with Prince Harry. The half-sister has become a media junky fuelling rumors and criticism at the expense of the Duchess. Not stopping there, the soon to be author went on to tweet:
"I guess #AndrewMorton was 'fixated' when he promoted his book and he was speaking to the public, everyone who has a book coming out is #fixated.. I'm promoting my book and no one has the right to stop me. Step off."
This message seemed to be directed at those who insinuated that she's on the police's fixated list after all her attempts to get Meghan's attention over the past few months.
Earlier this year, Samantha stated that her new year resolution is for the 37-year-old former actress to acknowledge their father who's done so much for her career-wise and in life generally.
In her upcoming books, the older Markle sibling said fans should be ready to see pictures of her and Meghan while they bond as a family.
"And you will love some of the pictures in my book also to refute any of your nasty troll gossip that we did not have a life together. I'm very much your sister and if you don't like it too bad. Bring it on." - Samantha
Hopefully, this rift between the siblings will all be gone by then.
Please fill in your e-mail so we can share with you our top stories!