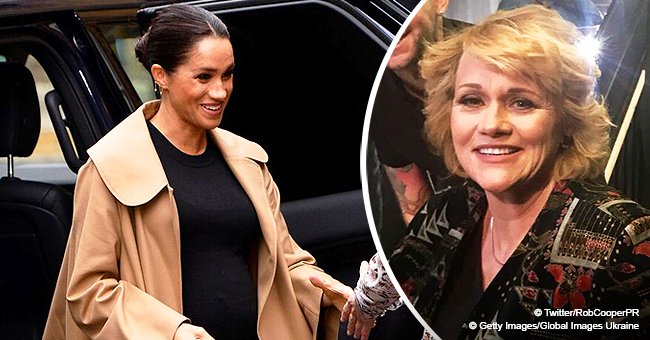 Meghan Markle's half-sister to release two books around Duchess' due date
Meghan Markle's half-sister Samantha Markle announces she'll be releasing the first of her two tell-all books around the due date of Meghan's baby. She also hints at the explosive contents of her books.
We expect the birth of Prince Harry and Meghan Markle's baby to unfold with a lot of fanfare. But now it seems the baby's arrival will also coincide with the release of a tell-all book Meghan's estranged half-sister Samantha Markle has penned.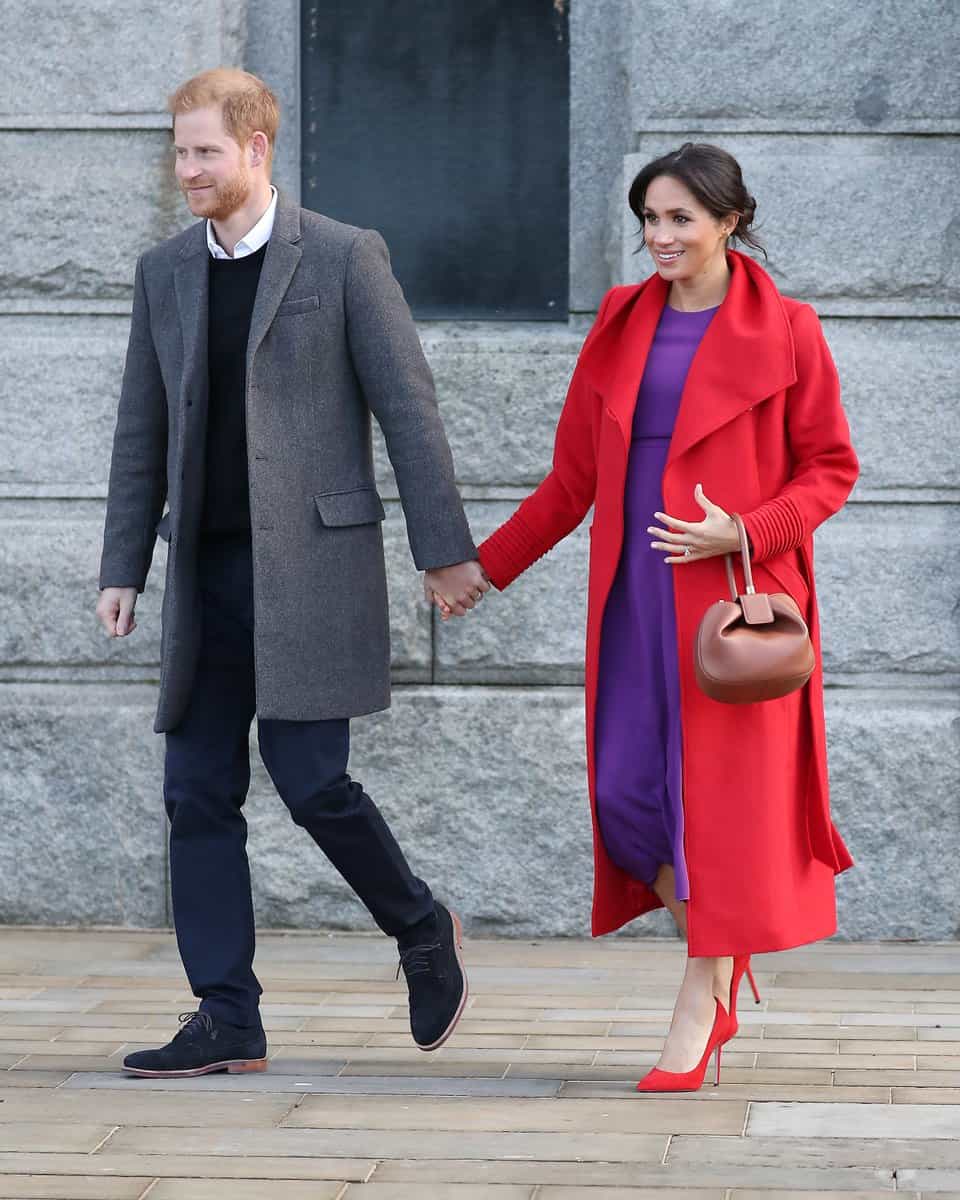 Prince Harry and Meghan Markle during their visit to Birkenhead, Merseyside in January. Photo | Twitter: Vogue Paris
Over the weekend, Samantha tweeted about the curious release date of one of two books she'll reportedly be serving up soon. The 54-year-old who made it her mission to expose dirt on Meghan since her engagement to Prince Harry revealed her two books she now calls "In The Shadows of the Duchess I and II" will be released in April and June.
The public is aware that Meghan is due to give birth in April after she hinted at it recently. This brings to light the suspicious timing of Samantha's book's release.
MORE ON SAMANTHA'S BOOK ACCORDING TO HER
The feisty half-sister delighted in letting her 6,000 followers in on the details surrounding her books through her private Twitter account.
"I couldn't help but let it slip!" she began.
"There are actually two books coming out! In The Shadows Of The Duchess I and II! #April #June #booklove #Markle #Samantha #Royal #History #family."
She drew more interest in her books by addressing her sister in the next half of her message,
"And you will love some of the pictures in my book also to refute any of your nasty troll gossip that we did not have a life together."
"'I'm very much your sister and if you don't like it too bad. Bring it on.. I think everyone should take a lie detector test."
SECRETS TO BE REVEALED
Samantha's first book which she originally called "The Diary of Princess Pushy's Sister" and later renamed to "A Tale of Two Sisters" before it became "In the Shadows of the Duchess" will reportedly reveal several secrets about Meghan and her family.
"From lullabies to lies. it's all they're in my book.
"The book covers everything that goes on behind the scenes that the world does not know and trust me there is a lot."
Samantha hinted that one of these secrets involves a feud between the Duchess of Sussex and her nephew, Tyler Dooley, who is Meghan's half-brother, Thomas Markle Jr.'s son. Tyler, who appears in the MTV series "The Royal World" has admitted to having "a really tough time" dealing with the family drama and rumors about his family that emerged since Meghan's entry into the royal fold.
ON CASHING IN ON MEGHAN'S FAME
Samantha's latest announcement is another attempt by the relentless half-sister to capitalize on Meghan's fame. She dropped her original last name, Grant and used Markle ever since Meghan's royal engagement. When she was denied an invitation to the wedding, she began lambasting her half-sister granting interviews to the press and tarnishing her image. In July, she denied cashing in on Meghan's popularity despite admitting she needs money to survive.
Through all this, Meghan remained mum and focused on her royal duties and tending to the needs of her unborn child. It's expected that she'll also keep her silence after her sister's latest announcements.
Please fill in your e-mail so we can share with you our top stories!