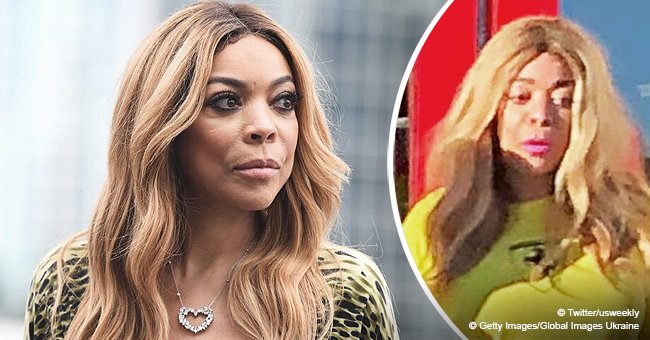 Wendy Williams spotted for the first time in Florida after health scare & marriage crisis

Wendy Williams was spotted out and about for the first time in Florida since her health scare and alleged marital problems.
"The Wendy Williams Show" has been on a hiatus for weeks due to Wendy's health battle, and since her last TV appearance, she finally stepped out to run some errands in Florida after the shying away from the world due to her health and marriage crisis.
The 54-year-old talk show host was spotted shopping at a local CVS in Southern Florida, the first time she was spotted out since announcing that she was taking a break from her show.
WENDY'S CAREER STRUGGLES
During one of her last TV appearances in December, the host seemed to have struggled to speak throughout the entire episode and even stumbled at one point. It was clear that she looked extremely uncomfortable, and even had trouble speaking.
In her last show before announcing her hiatus, Wendy acknowledged that she hasn't been having her best episodes and that her pain medication is causing these uncomfortable side effects.
"I'm on your TV screens every day wanting to spread laughter, entertainment and cheer. As I reported earlier this week, I have a fracture on my upper arm, which hurts like hell. I have never broken a bone or experienced a fracture in my whole life. In the place where the fracture is, and trying to scurry around and do too much, I'm now paying the price."
While the shoulder fracture meant being absent from the show for four weeks, added health complications have prompted Wendy to take an even longer leave than originally planned.
WENDY'S MARITAL STRUGGLES
Aside from her troubling health complications, Wendy is facing yet another challenge in her life. Numerous reports have stated that Williams is planning to divorce her husband and manager of 21 years, Kevin Hunter, because he allegedly impregnated his mistress.
According to reports, Williams is furious over Hunter's alleged mistress, who lives just down the street from where the couple lives in New Jersey. Aside from being neighbors with this alleged mistress, it turns out that she is also pregnant with Kevin's child.
"She's allegedly pregnant and still living just down the street from their house. Word around the show is that they're going to divorce sometime now that little Kevin has gone college."
While rumors have been circling around the web, we have yet to hear official statements from Williams or Hunter about these allegations.
Please fill in your e-mail so we can share with you our top stories!