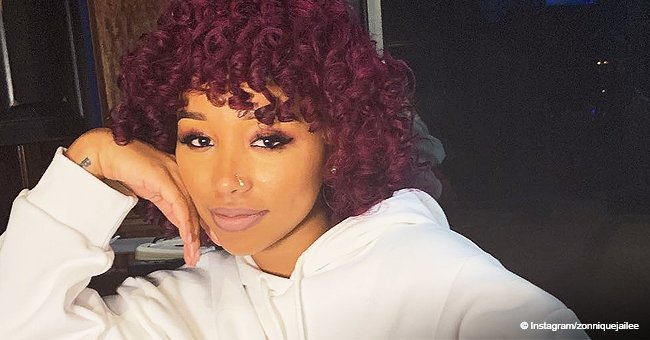 Tiny Harris' daughter Zonnique finally responds to pregnancy rumors

With her family always in the spotlight, it's hard for Zonnique Pullins to avoid rumors about her that are far from the truth. She was recently rumored to be pregnant after fans noticed her covering her stomach in a lot of her photos.
Now that she's had enough of these false rumors, Zonnique has decided to shut them down by responding to her followers' comments about her stomach, and her habit of covering her stomach with baggy clothes in her recent pictures.
Responding to comments of people on her Instagram photos, she would shut down those that she felt were disrespecting her. One particular user said "I smell pregnancy," to which she responded, "what does that smell like lol."
Another Instagram user asked her to show everyone her stomach after she dressed up in an oversized white hoodie, and she clarified whether or not that commenter was aware that it is currently winter time.
"You do know it's winter time right? I'm not hiding anything from y'all... get over it."
Riding on the hype of these rumors, Zonnique showed everyone that she, too, can be humorous by posting a selfie of herself wearing a cap that said "MOMMY MODE". She then added a printed text saying "Y'all want me to be in this so bad lmfaoooo."
The past few weeks haven't been easy for the 22-year-old, but after realizing that the rumors were getting ridiculous, she decided to keep her doubters quiet once and for all.
Her grandmother Dianne Cottle-Pope is also not pleased with these rumors, posting a photo of Zonnique with a large "FALSE" placed on top of it.
"My granddaughter is NOT pregnant! I'll happily let y'all know when that time comes."
The young TV personality has been dating rapper Bandhunta Izzy since last year, and although they have been going strong, having a baby is definitely not in their priorities. After all, she is also beginning her career as a singer and so is her beau.
Please fill in your e-mail so we can share with you our top stories!