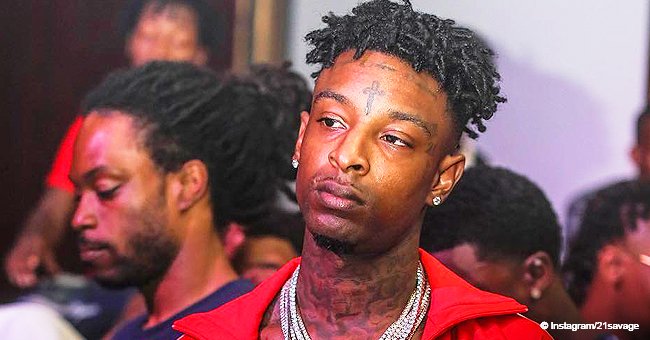 21 Savage arrested by ICE for being an illegal immigrant, faces deportation
Grammy-nominated rapper 21 Savage was arrested in Atlanta over the weekend by the US Immigration and Customs Enforcement (ICE) after the agency claims that he an illegal immigrant in the United States.
It turns out 21 Savage was hiding from the government in plain sight for quite some time, as he apparently does not have any documents to support his stay in the US. The ICE, represented by its spokesperson Bryan Cox, said that after an investigation on the rapper, it turns out he legally entered the US in 2005 when he was a minor. When his visa expired in July 2006, he remained in the country up until today.
"Mr. Abraham-Joseph is presently in ICE custody in Georgia and has been placed into removal proceedings before the federal immigration courts. ICE will now await the outcome of his case before a federal immigration judge to determine future actions."
Aware of the implications of his detention, specifically a possible deportation for the rapper, 21 Savage's legal team has been hard at work to get him out of the detention facility. In their statement to CNN, his lawyer Dina LaPolt chose to highlight the good things that the rapper has done in the US, especially in his hometown, Atlanta, Georgia, where he has been helping the American youth for years.
"We are working diligently to get Mr. Abraham-Joseph out of detention while we work with the authorities to clear up any misunderstandings. Mr. Abraham-Joseph is a role model to the young people in this country, especially in Atlanta, Georgia, and is actively working in the community leading programs to help underprivileged youths in financial literacy."
21 Savage is best-known for his feature on the song "Rockstar" by Post Malone, which recently got nominated for Record of the Year and Best Rap Performance at the 2019 Grammy Awards.
The Atlanta-based rapper also collaborated with Offset and Metro Boomin, which they released in October 2017. He also has two solo albums called "Issa Album" in 2017 and "I Am > I Was" which he released in December 2018.
Please fill in your e-mail so we can share with you our top stories!