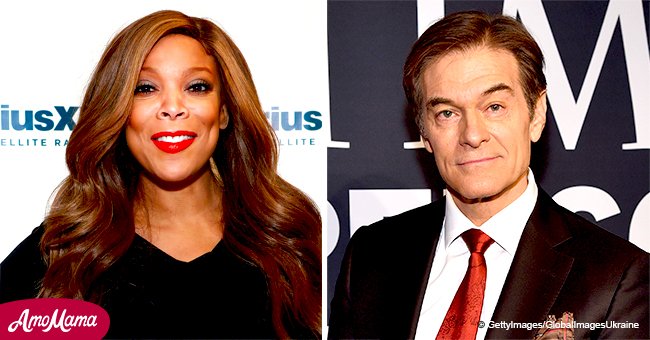 Dr. Oz reportedly prays for Wendy Williams, says it 'can take months' to battle the disease

As Wendy Williams is yet to return to her talk show due to health complications, Dr. Oz empathizes with her disease that "can take months, sometimes longer' to get under control.
After postponing her return to 'The Wendy Williams Show' three times following the December holiday-season hiatus, the news of her extended leave broke. Wendy had suffered complications due to Graves' disease and needed further treatment.
According to Us Weekly, Dr. Mehmet Oz is "praying" for Wendy, sending her positive thoughts as she takes time off to recover, and elaborated:
"I am praying for her rapid recovery. Graves' disease is a problematic issue because it doesn't always get better quickly and in a predictable way. It's an autoimmune problem where your body's immune system is irritated, and it starts to wage a war against itself including the thyroid gland. So you have to cool the civil war down — that takes a long time … it can take months, sometimes longer."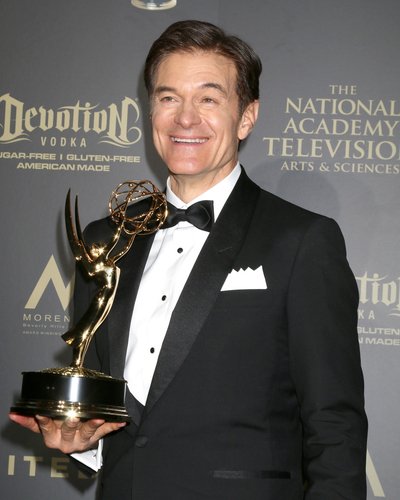 Dr. Mehmet Oz wins Outstanding Talk Show Award at the 44th Daytime Emmy Awards on April 30, 2017, in Pasadena, CA. | Photo: Shutterstock
During the interview Dr. Oz had with Us Weekly on February 2, he reportedly added that Wendy's "focus" should be on her health and the management of her stress levels, as Dr. Oz
added
:
"That's a big part of it and being able to give your body the time that it needs and if you've worked every day for years and years and years, this doesn't just go away in a week or two."
A press release by Wendy's family on January 18 stated:
"As Wendy Williams Hunter previously shared, she fractured her shoulder and has been on the mend. Over the past few days, Wendy has experienced complications regarding her Graves' Disease that will require treatment. Wendy will be under the strict supervision of her physicians, and as part of her care, there will be significant time spent in the hospital. Despite her strong desire to return, she is taking a necessary, extended break from her show to focus on her personal and physical well-being."
As Dr. Oz rightfully added:
"Someone like Wendy Williams is a perfectionist. I think we all share that same desire to always bring our best."
Wendy is already "fighting to get back to a clean bill of health," according to a source that spoke with Us Weekly, who added that "the struggle of being the main centerpiece of the show, day in and out while fighting Graves' disease has been a real battle."
Nick Cannon, who takes over Wendy's show from February 4 until February 6, reportedly told Us Weekly on Monday, February 4, that Wendy is "doing great."
Nick also suffers from an autoimmune disease, Lupus, and can strongly relate to what Wendy is going through as he added:
"Health is first. I mean, [as] someone who also deals with autoimmune conditions, I know how it goes. You wake up one day thinking you feel great and you can hit a wall like that, so …"
Jason Biggs from the series 'Orange is the New Black' will take over from Nick on February 7, followed by Keke Palmer on February 8.
Sherri Shepherd, Wendy's former co-host on 'The View' will take over the reins on February 11 and February 12, while Michael Rapaport, the controversial actor is said to fill the slot on February 13.
Shortly before the new year, a situation that could have contributed to Wendy's stress levels was talk of divorce. Wendy Williams allegedly decided to divorce her manager and husband of the last 21 years, Kevin Hunter.
Allegedly, Kevin's mistress, who lives down the street from Kevin and Wendy, is pregnant with his child. Fans will have to wait to hear from Wendy how she plans on handling her life. In the meantime, we wish Wendy a speedy recovery!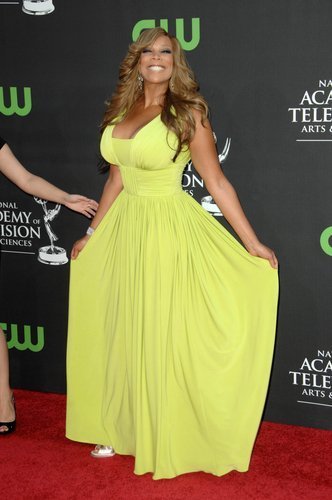 Wendy Williams at the 36th Annual Daytime Emmy Awards. Orpheum Theatre, Los Angeles, CA on August 30, 2009. | Photo: Shutterstock
Please fill in your e-mail so we can share with you our top stories!