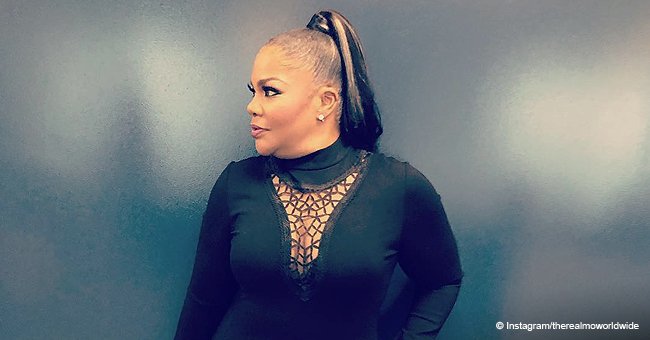 Mo'nique flaunts shapely curves in figure-hugging midi-dress after major weight loss

Mo'nique worked extremely hard to lose the 100-pounds that she's shed, and now, she's ready than ever to flaunt her new body amid her Las Vegas residency.
MO'NIQUE TAKES ON SIN CITY
While she might have not lost weight for the show she's starring in but for her own sake, it most definitely comes in handy now that she's currently doing a residency at the SLS Hotel in Vegas which began last month.
The comedian recently posted a photo of herself in a tight bodycon dress that featured a deep v-cut on the chest area. She completed her look with a high ponytail and a pair of ankle-length boots. In her caption, she hinted a double meaning with the phrase "black is everything", and plugged in her Vegas show.
Now that she seems to be happy with the show she's doing, Mo'nique can finally walk away from the Netflix controversy that she was in a while back. The comedian asked her fans to boycott the entertainment giant Netflix, accusing them of gender and racial bias.
MO'NIQUE TAKES ON NETFLIX
According to her, Netflix offered her $500,000 to create a comedy special, which she felt was extremely low compared to Amy Schumer's $11 million contract and Chris Rock and Dave Chappelle's $20 million contracts. She said that if she accepted this agreement, it would set such a low standard to her fellow black artists, whom might be given as low a pay as compared to their Caucasian counterparts.
While some of her fans supported her in this boycott, there were also some who felt she was asking for money that was above her paygrade. However, she opted not to listen to these critics and stood firm in her belief that she deserved more than just $500,000.
"I've had absolutely no regrets whatsoever. If I had to do it all over again, I would do it the same way."
Please fill in your e-mail so we can share with you our top stories!