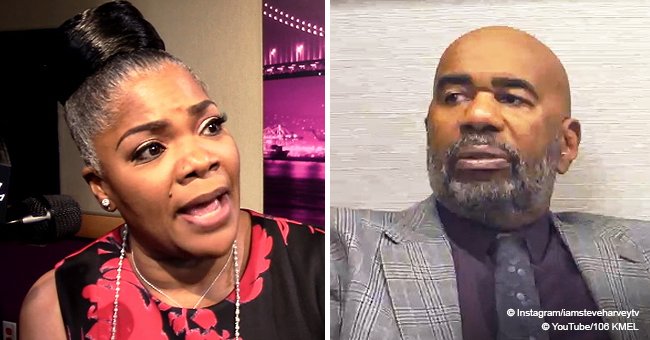 The Jasmine Brand: Mo'Nique allegedly threatened to slap Steve Harvey over insulting request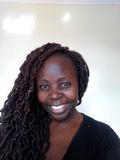 Comedian greats Steve Harvey and Mo'Nique were reportedly about to throw it down while on the set of "Steve" after he allegedly asked the "Precious" actress to apologize.
2018 was a drama-filled year for Mo'Nique.
It started off quite rocky for the "Almost Christmas" actress after she sounded a clarion call for a Netflix boycott. In an Instagram video to her fans, the comedian revealed that she was offered $500,000 for a standup special. Mo'Nique felt that this rate was too low, and cited gender and color bias.
Mo'Nique saw the half a million paycheck as a slap in the face when viewed against the multi-million dollar deals that Netflix had struck with Chris Rock, Dave Chappelle, and Amy Schumer. "If I accept that, what does the black female comedian[sic] have coming?" said Mo'Nique in her Instagram video.
She made the headlines a couple more times after that, including the time she defended Roseanne Barr after her thoughtless racist comments and called her "my sister in comedy." Towards the end of the year, the Academy Award-winning actress made history when she announced her 2019 Las Vegas residency at the SLS Hotel's Sayers Club. Only a few other Black comediennes have managed to do this, including Lucille Bogan, Moms Mabley, and Thea Vidale.
In an interview with Essence, Mo'Nique revealed that she felt that the residency was a sign that she shouldn't give up.
"It just felt right because the universe was saying, 'See, baby? You kept going. We were just getting you ready.'"
MO'NIQUE VS. STEVE (ALLEGEDLY)
Well, Mo'Nique is back in the headlines once more for stirring up some drama, and this time it's reportedly between her and fellow comedian Steve Harvey.
The Jasmine Brand reported that Steve and Mo'Nique allegedly nearly came to blows when "The Parkers" actress visited the "Steve" daytime talk show to promote her residency.
According to the outlet, Mo'Nique and Steve were discussing her inflammatory statements about Tyler Perry, Lee Daniels and Oprah Winfrey. Steve reportedly told her that she needs to apologize to Whoopi Goldberg after the comedian referred to her as "the help."
Mo'Nique was reportedly so incensed by Steve's request that she threatened to hit Steve in the face. Steve, who is known for being a straight talker, reportedly said that if Mo'Nique were to follow through on her threat then "her husband would have to come out and square off."
The episode is supposed to air in the coming weeks, so we might have to cool our heels till then and see if the spat made the cut. However, Mo'Nique has since refuted the claims. While responding to a tweet by @deescorpien, the actress called Steve her "brother" and pointed out that it was a "love debate, not heated."
MO'NIQUE VS. WHOOPI
What made Mo'Nique go after Whoopi in such a harsh manner?
It all started when the comedienne appeared on The View after her Netflix boycott. In an interview with Vulture, Mo'Nique revealed that Goldberg offered to "school" her on how the industry works as she seemed prone to clashing with her fellow industry professionals.
Mo'Nique wasn't having it.
"When you have a woman saying, 'I could have schooled you," someone would say, 'What was the schooling going to be?'… How many things has Whoopi Goldberg executive produced? Whoopi Goldberg has always been the help, and I say that humbly. So what is it that you're going to school me on? I've been doing it for almost 30 years."
MO'NIQUE AND HER SON
Unfortunately, Mo'Nique's family has not remained untouched by drama.
The comedienne shared a rare photo of her 3 youngest sons who look so much like her. Notably missing from the photo was her eldest son, Shalon Jackson, from her first marriage to Mark Jackson.
In an interview with TV One, Mo'Nique confessed that her drive to be successful and famous resulted in some casualties.
"This is my third marriage," revealed the actress. "[With] the first two marriage, I was chasing [fame] and really didn't understand what it is to be a wife… Now that my son is 25, we have a very strained relationship because during that time when he was a little boy I was out chasing, so my prayer was 'please give me another chance'."
Did Mo'Nique and Steve have more than a "love debate"? That remains to be seen. Perhaps the "Mo" in Mo'Nique stands for "mo' drama". What's certain is that the 2019 drama is just beginning for the comedienne.
Please fill in your e-mail so we can share with you our top stories!