Magic Johnson's son, EJ, gets dragged for wearing red mini Chinese dress & matching boots
EJ Johnson is creating controversy on social media, once again, thanks to his daring outfits. The son of NBA star Magic Johnson recently attended a Lunar New Year celebration, and he wore a stunning bright red dress for the occasion.
EJ Johnson knows how to turn heads and steal the spotlight effortlessly.
The 27-year-old recently attended a Lunar New Year party with friends at Wayan restaurant in New York, and as usual, he made a show of his fearless and daring fashion style.
For the occasion, EJ rocked a Chinese-inspired short red dress with a golden pattern on it and completed the look with matching red boots, sunglasses and a red bag. He accompanied the outfit with a bold red lip and matching eye-shadow, and kept his nails on point with a burgundy color.
"Happy Chinese New Year! And congrats to my sista @ezrajwilliam on @wayan_nyc #teamthis," the reality star captioned the pic.
HATERS ATTACK
Fans immediately filed the comment section to gush about EJ's style and gush about his unapologetic way of dressing. However, among the thousands of positive comments, there were also people criticizing EJ for wearing a dress and "looking too feminine."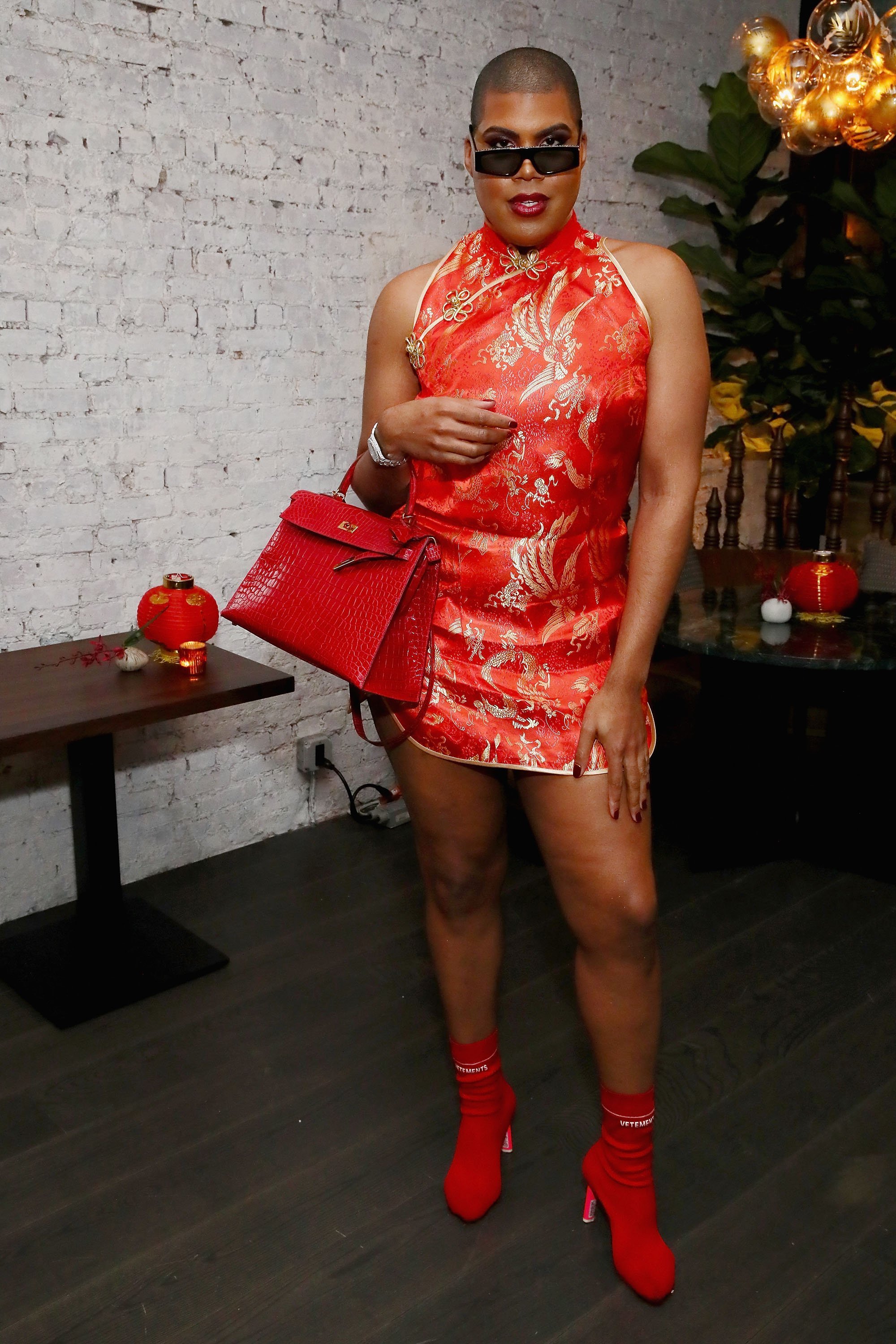 One user slammed EJ saying he should be helping his father manage the Lakers, "but instead wants to play dress up." Another person said: "I just don't get why men would want to dress like women but don't want to become a woman. Makes no sense." And a third one chimed in to ask EJ, "Don't you think you're a little overboard?"
EJ is no stranger to the criticism from haters and trolls, and he doesn't let the negativity affect his choices.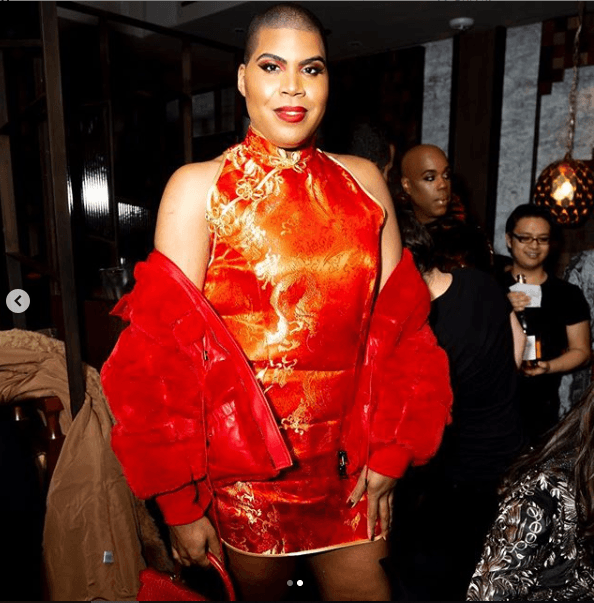 STANDING STRONG AMID THE NEGATIVITY
His way of pushing and overcoming the boundaries of gender, and his advocacy for LGBTQ+ rights, have turned him into a role model among young people who, like him, don't' want to abide with society's standards of what should be feminine or masculine.
"You should be able to create yourself and present yourself in any way that you want or feel comfortable," EJ recently wrote on a blog entry for L'Officiel.  "On some days I'm more masculine—or more butch, as I say—and some days I'm super duper feminine."
"I think it's such a gift and a blessing that I'm able to do that and transcend the gender norms. It's the most beautiful thing."
RECOGNIZING EJ'S WORK
EJ's efforts to fight for equality and advocate for the LGTBQ+ youth will be recognized by the Human Rights Campaign Foundation, as they recently announced EJ will be honored with the Upstander Award at the organization's sixth annual Time to THRIVE Conference.
Vincent Pompei, Director of HRC's Youth Well-Being Project, said:
"E.J. is a powerful role model to LGBTQ youth everywhere -- showing through his work to end LGBTQ homelessness that all young people deserve a safe and inclusive place to thrive, and an equal chance to succeed in all aspects of their lives."
Five years ago, EJ presented the same award to his parents, Magic and Cookie Johnson, proving that being a voice for equality and spreading love for everyone is embedded in the family's tradition.