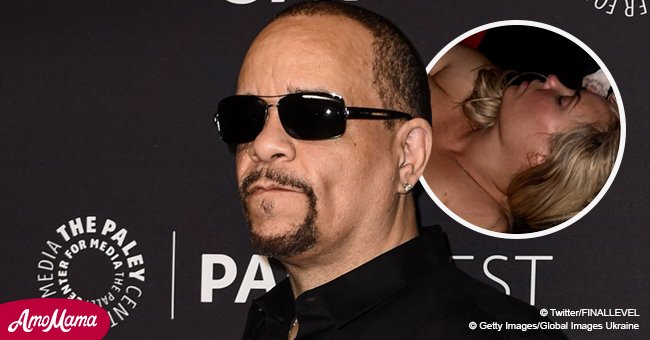 Ice-T claps back at haters for shaming his topless wife, reminds them that 'women have nipples'
In recent years the "Free The Nipple" movement has become more popular, especially regarding normalizing public breastfeeding and nipples. However, not everyone has moved with the times as rapper Ice-T recently found out.
The incident started when Ice-T posted a picture on Twitter of his daughter, Chane, sleeping next to her mother, Coco, and their new puppy, Alexus.
In the photograph, Coco is topless, which caused Ice-T to receive a lot of backlash from those who believe that nipples should not be seen on a public forum. The rapper then fought back.
FREE THE NIPPLE
The photograph can be viewed as wholesome because the puppy had not been put in an outfit, Chane was only wearing a diaper, and Coco was topless. Although it seems some people did not view it this way.
Some people slammed Ice-T for posting such an intimate photograph of his wife because one of her nipples were visible. Others even went so far as to judge her breasts aesthetically.
Ice-T rose above it by tweeting back at his haters and putting them in their place. He asked them why they were looking so hard at the picture and then reminded them that women have nipples.
He tweeted again after that encouraging people to overcome their haters and to enjoy their day.
LOVE AND HIP-HOP
This is not the first time that Coco and Ice-T have gained the media's attention. On New Year's Eve, they celebrated at the Nightingale Plaza. It was also their 18th wedding anniversary.
Regarding wardrobe choices, they both stood out that night. Ice-T wore a black and yellow suit with a beret. Coco wore a sheer backless catsuit.
They posted photos of the event on Instagram in which they look delighted and just as in love as their wedding day.
Please fill in your e-mail so we can share with you our top stories!