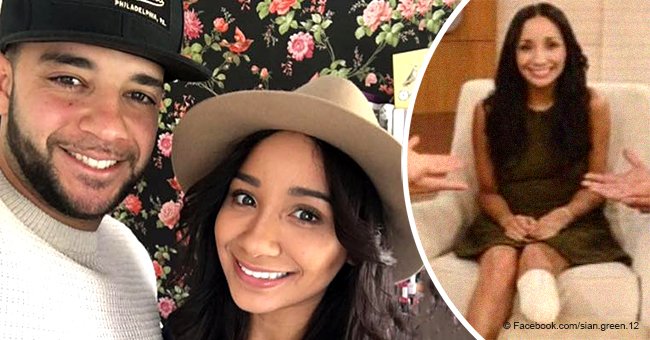 Woman paid $150K compensation after taxi hit her resulting in her leg being amputated
A British tourist who lost part of her leg after a taxi struck her while she visited New York six years ago, has finally dropped her legal suit. All she got in compensation were $150,000.
Sian Green has reached a settlement on a legal battle she started back in 2013 against the taxi driver that struck her, changing her life forever. Her lawyer, Dan Marchese, said Green had initially sued for $27.5 million, but she dismissed the suit last month, getting a pitiful $150k payment from Shoe Taxi Corp., the company that owned the cab.
Green was 23-year-old when she was visiting New York for the first time in August 2013. The then fashion student and aspiring model was eating hot dogs with a friend near the Rockefeller Center when Faysal Himmon lost control of his cab, crashing onto the sidewalk at 49th St. and smashing into Green.
Witnesses of the accident rushed to help Sian, and if it weren't for some quick-thinkers, her life would have been at risk for losing blood. David Justino, a plumber, used his belt to make a tourniquet on Green's leg, stopping the bleeding, and a pizza truck owner rushed to put her leg on ice.
Celebrity Dr. Oz also rushed to the site from his nearby office and offered Sian the necessary help to get a prosthetic leg after she was discharged from the hospital.
Despite her traumatic experience, Green said in an interview on the Today show, that she wanted to return to the Big Apple one day and had no hard feelings with the city.
"I hope to come back one day. It's not the city's fault. It was the man who made a bad choice; I can't blame the city for that. It's a beautiful city, and I'd love to come back."
According to reports, Himmon got into an argument with bike messenger Kenneth Olivo before the crash, causing the man to lose control of his car. No criminal charges were filed against the driver, even though the man had seven traffic violations on his record.
Marchese tried to file criminal charges against Himmon, but prosecutors made clear there were no proofs that the driver intended to hit Green on purpose. However, the lawyer insisted that the incident which left his client with an amputated leg was "a negligent act of calculated recklessness."
Green, who now lives in Leicester, married two years ago and is the mother of a young girl. She's also modeling and created her non-profit organization to aid amputees that don't have the same luck she had in getting all the help necessary, both physically and mentally, to overcome their traumas.
Please fill in your e-mail so we can share with you our top stories!