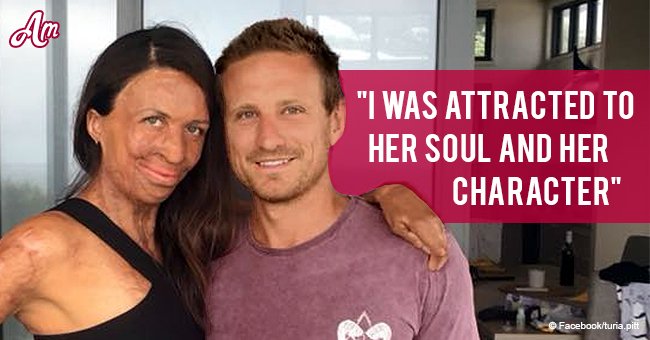 Man shut down all discussions about why he didn't walk out on his girlfriend with burnt skin
This man is so much in love as he proved fantastically, his love for his girlfriend who had suffered severe burns.
Some like to believe that the real test of love comes when trying times arise. Indeed, the world is very unpredictable, and no one knows what tomorrow holds; even the next minute.
Turia Pitt who is an Australian mining engineer and an athlete never thought she would have to live with deep scars a minute before she was trapped in a raging fire.
Since the unfortunate event, Turia's never remained the same, but one thing stayed; love. Every love relationship goes through its trials and tribulations which put it to test. Whatever happens, people still want a partner who would love and accept them.
Michael Hoskin is that kind of companion and athlete, Turia Pitt is one blessed woman. The trials of Turia started when she suffered 60% burns during an ultramarathon in 2011. According to a video shared on YouTube, the marathon started well; everything seemed fine till Turia got into the wild spreading fire which made her look different from the stunning beauty she used to be.
Lots of men bailed out on her, but not Michael; he was there to stay for Turia. Although the athlete looks very different now, the lover boy fell in love with who she was and not her beauty.After the accident, Turia was in a coma for a month, and that was when Michael vowed to take her to the altar if she pulled through.
As expected, people showed their curiosity about Michael's decision, considering they were not husband and wife at the time of the mishap. Michael had to answer one of the curious cats, and his reply was all everyone needed to hear.
"I was attracted to her soul and her character. She's the only woman that will continue to fulfill my dreams," Michael stated.
In 2016, the couple got married and started a family that got bigger when they welcomed their first child, which was a boy in 2017. And they still live happily. Think of couple goals, think Michael and Turia. Think of true love, think Michael and Turia again!
Please fill in your e-mail so we can share with you our top stories!