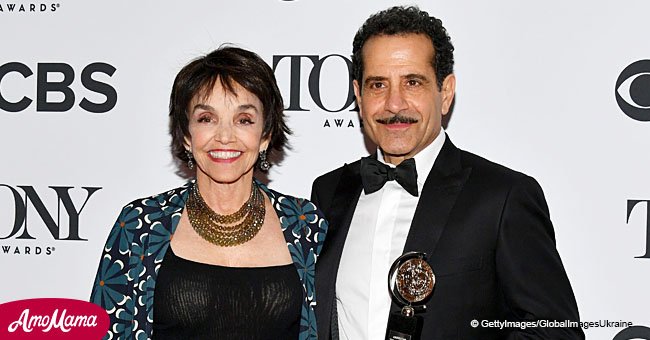 Tony Shalhoub and Brooke Adams' have two adopted daughters and they look simply stunning
Tony Shalhoub is an actor best known for his roles in television shows such as "Monk" and "Wings." He and his wife adopted two daughters and had a happy blended family.
The couple married in 1992 and have enjoyed 26 years together. They have two adopted daughters; namely Sophie and Josie Lynn.
Josie Lynn was adopted by Brooke before her wedding to Tony and Sophie joined the family two years later.
HAPPY FAMILY
Tony and Brooke are not only partners in their personal lives, but also their careers. They have worked together on various projects including "Wings" and "BrainDead."
Both girls are now all grown up and leading lives of their own. While they have none of Tony and Brooke's biological features, they do have their best personality traits.
Josie Lynn is now married to a man named Traver after meeting him in New York. She is pursuing a career in creative writing and also contributes as a food writer to various publications.
Sophie is 26 years old and works as an actress and equestrian. She was the manager of the Blazing Ridge Farm, a horse sanctuary.
TONY AND BROOKE
Tony's recent work includes the award-winning television show "The Marvelous Mrs. Maisel" and the romance thriller film "Rosy." Brooke's latest roles were in the television show "BrainDead" and the film "Breakable You."
Despite working on different projects, they always support each other on the red carpet. However, they do sometimes work together on projects and initially met in 1989 while both starring in a theatre production.
Brooke comes from a family with firm roots in the entertainment industry. Her father was actor and producer Robert K Adams, and her older sister was actress Lynne Adams. Her mother, Rosalind Gould, was a successful theatre actress.
Tony, on the other hand, worked his way up from the bottom. He started by completing a degree in drama from Yale and acted in college plays. He then graduated to Broadway roles and later broke into the film and television industry.
Please fill in your e-mail so we can share with you our top stories!