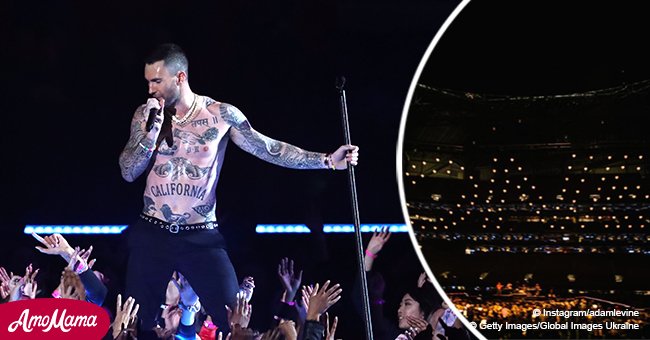 Fans missed a hidden message of 35 flashing words while discussing Adam Levine's naked torso

An important message was shared as lanterns lit up the sky on Super Bowl night. But many fans may have missed it.
Sunday night was underwhelming for most Super Bowl fans. The scores of both the New England Patriots and the Los Angeles Rams remained low throughout most of the game.
The Patriots eventually won and their fans were ecstatic despite it being the lowest-scoring game in the history of Super Bowls. Of course, much attention was given to the halftime show of the event.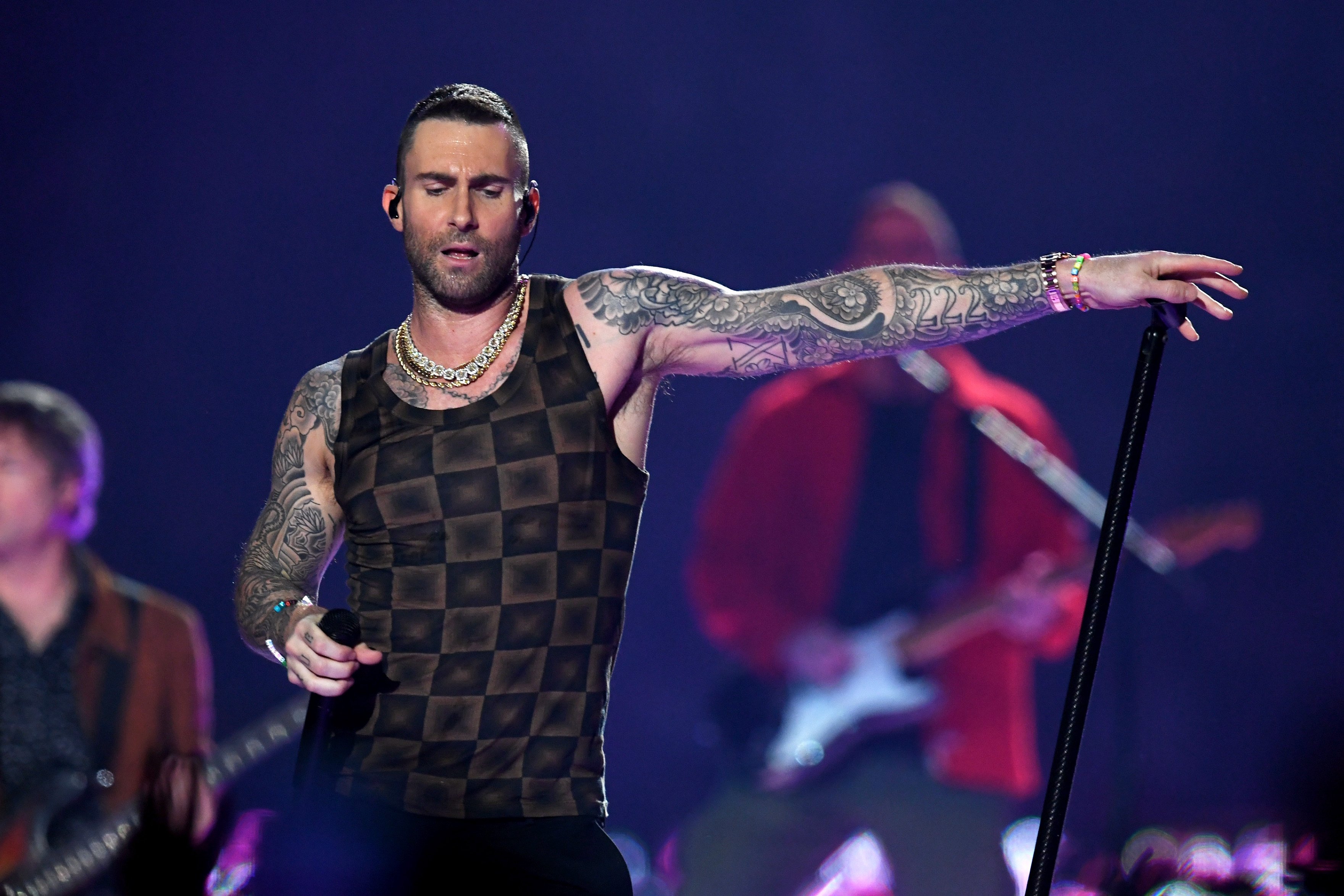 Adam Levine of Maroon 5 performing at the Super Bowl 2019 | Photo: Getty Images
Sadly, this segment was also lacking. Maroon 5's Adam Levine did create controversy when he removed his shirt and performed barechested for most of the show.
Viewers compared the incident to the 2004 nipple slip from Janet Jackson and Justin Timberlake. It was deemed sexist and unfair that one was condemned while the other was done intentionally and even celebrated.
Yet there was another element of the halftime show that should have hit a soft spot for fans. They may have missed the message that filled the sky thanks to the paper lanterns.
As Levine sang one of his older songs "She Will Be Loved," the lanterns spelled out "ONE LOVE" just above the stadium. The "Voice" coach took to Instagram to explain what the words meant.
He wrote:
"When we accepted the responsibility to perform at the SBHTS, I took out my pen and just wrote. Some of the words that came to me in that moment eventually made their way onto the incredible lanterns that flew high and low tonight."
He continued with a message of thanks:
"We thank the universe for this historic opportunity to play on the world's biggest stage. We thank our fans for making our dreams possible. And we thank our critics for always pushing us to do better. One Love. ❤️ And the list of words is..."
With that, the "Girls Like You" singer listed out several words that had come to him at the time.
They were:
"Forgive, Laugh, Cry, Smile, Share, Live, Endure, Embrace, Remember, Enlighten, Preserve, Inspire, Sweat, Fight, Express, Give, Receive, Elevate, Climb, Unify, Fortify, Soften, Dance, Scream, Dream, Educate, Provide, Inhale, Exhale, Persevere, Stand, Kneel, Overcome, Love, and Listen."
Though critics described Levine's performance alongside Big Boi, Travis Scott, and even Spongebob Squarepants as another disappointment of the Super Bowl, his message was certainly positive and should be appreciated.
Meanwhile, social media came alive with humorous memes following the Super Bowl. People made fun of Levin's shirt (before he took it off), then of his bare chest which came off while he sang "Moves Like Jagger."
They compared it to a chessboard, a grandmother's upholstery and dingy curtains. Ultimately, people weren't too upset at the whole thing and enjoyed what came out of it.
Please fill in your e-mail so we can share with you our top stories!