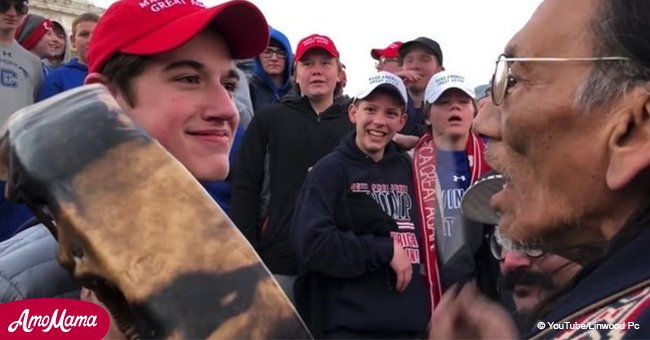 MAGA hat students from viral video start their legal battle by showing video of the 'truth'
A newly-released video casts a new light on the controversial MAGA hat students incident in Covington.
A Kentucky teenager is preparing to sue several entities and individuals after he was accused of harassing a Native American man during a pro-life demonstration on January 18, 2019, at the Lincoln Memorial in Washington, D.C.
A
viral video
misrepresented Nick Sandmann's interaction with the Native American Nathan Phillips and resulted in a wave of criticism, labeling the youth as a racist.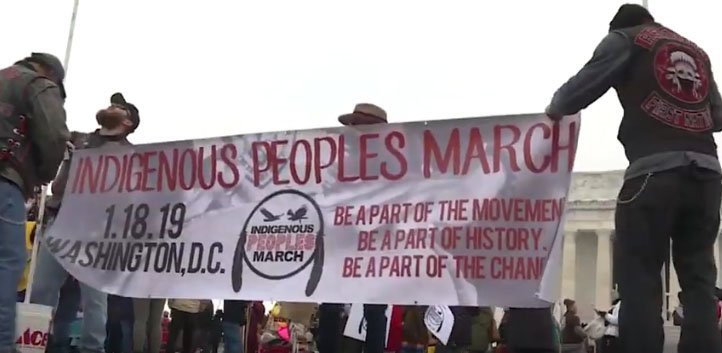 Source: Youtube/ Linwood Pc
A CONFRONTATION AT A DEMONSTRATION?
A video clip apparently featuring a teen in a red MAGA hat confronting a Native American man with a smile was interpreted as a confrontation and blatant harassment on the part of the boy.
Now, his lawyers have aired the full video, and are preparing to sue CNN, the New York Times, the Washington Post, the Diocese of Covington, Massachusetts Senator Elizabeth Warren, and actors Alyssa Milano and Jim Carey among others, for defamation.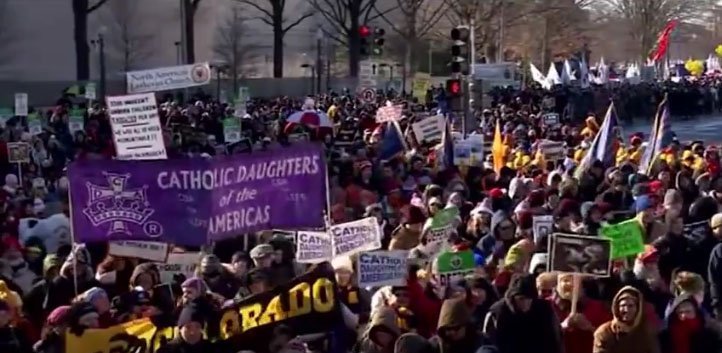 Source: Youtube/ Linwood Pc
Both the Native American group and the school has reported receiving anonymous death threats since the incident.
THE 15 MINUTE VIDEO OF THE INCIDENT PAINTS A DIFFERENT PICTURE
Sandmann's legal representatives have released a 15-minute video that shows the full scope of the incident and may exonerate the teen of all wrongdoing:
"2 weeks ago, the mainstream media, politicians, church officials, commentators & celebrities rushed to judgment to wrongfully condemn, threaten, disparage & vilify Nick Sandmann based solely on a few seconds of an out-of-context video clip. It only takes 15 minutes to learn the truth."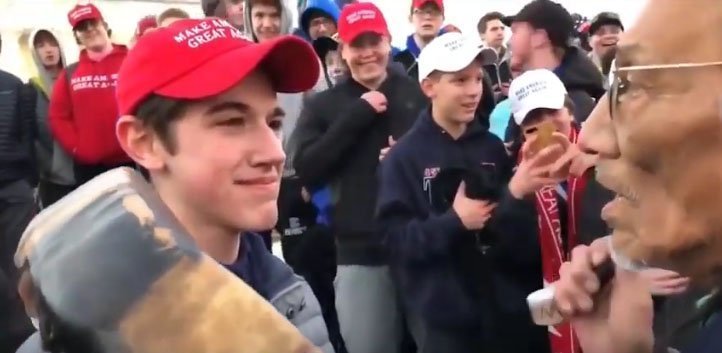 Source: Youtube/ Linwood Pc
WHAT REALLY HAPPENED?
According to Sandmann and Nathan Phillips, the incident happened when a group of so-called Black Hebrew Israelites approached the highschoolers wearing the MAGA hats, and a conflict started brewing between the two groups.
STEPPING IN TO PREVENT VIOLENCE
Some of Phillips Nathan American companions asked him to intervene and prevent a clash. Phillips stepped between the two groups and started playing his drum and singing a Native American song.
Phillips explained that he was playing, singing and ended up making eye contact with the smiling 16-year-old, who had not harassed him, or blocked him in any way.
Both the Native American group and the school has reported receiving anonymous death threats since the incident.
NICK SANDMANN SPEAKS OUT
Savanna Guthrie interviewed Nick Sandmann on "Today" and asked him for his side of the story:
"Do you feel from this experience that you owe anybody an apology? Do you see your own fault in any way?"
The teen had been accused of harassing a Native American participant in the Indigenous Peoples March, which coincided with the March for Life in which he was taking part.
Sandmann had been shown in a brief clip standing close to the chanting man with a smile on his face, apparently mocking him. The 16-year-old responded by saying:
"As far as standing there, I had every right to do so. My position is that I was not disrespectful to Mr. (Nathan) Phillips. I respect him. I'd like to talk to him. I mean, in hindsight, I wish we could've walked away and avoided the whole thing."
Sandmann's lawyers subsequently released the 15-minute-video from which the viral clip had been extracted, and which appears to cast a different light on the event.
In a related story, a Californian restaurant owner and award-winning author refused to serve customers wearing the "Make America Great Again" hats.
Please fill in your e-mail so we can share with you our top stories!