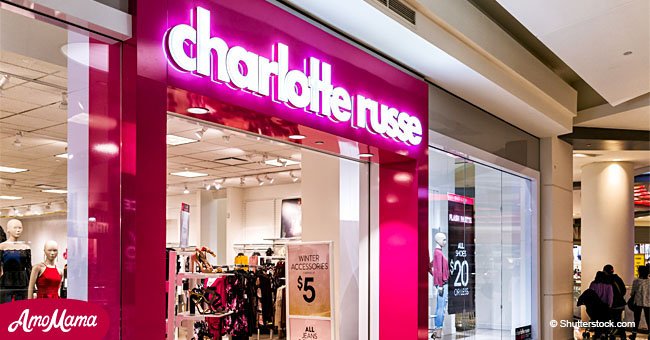 Charlotte Russe to close 94 stores in 45 states due to bankruptcy

The mall-based retailer, Charlotte Russe filed for Chapter 11 bankruptcy but will attempt to rejuvenate sales by going back to it's "on-trend, fast-fashion model."
The clothing store, Charlotte Russe who's target market is teens and young adults, announced that 94 stores would close while the remaining stores will be open for business.
The young women's clothing chain operates 500 stores in malls nationwide. In Monday's court filing, Charlotte Russe said it "suffered from a dramatic decrease in sales and in-store traffic" while "the burden of maintaining a large brick-and-mortar presence" added to their downfall.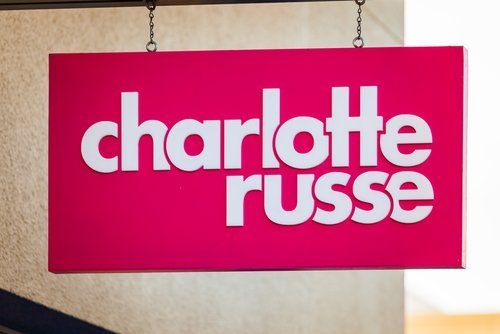 Charlotte Russe Store Front Sign in Las Vegas, Nevada on August 22, 2016.| Photo: Shutterstock
Charlotte Russe became another major retailer to take a walk down bankruptcy road, joining stores Gymboree, Claire's, and Mattress Firm.
In 2009, a private equity company, Advent International bought Charlotte Russe for $380 and struggled to shed the debt since. In 2018, Charlotte Russe made a deal that reduced their debt from $214 million down to $90 million.
Unfortunately, due to plummeting sales, even the reduced deal presented a challenge. In 2017, the store's sales went from $928 million, down to $795 million in 2018.
With fashion ever-evolving, it is essential for retailers to respond to the fashion trends as they change. Admittedly Charlotte Russe said their marketing strategies "failed to connect" with the younger generation.
In efforts to turn the ship around, the clothing retailer plans on going back to it's "on-trend, fast-fashioned model" while closing some of the stores will save money.
More focus will also be spent on the development of online content and social media through which to reach their shoppers. Whether the ship will steer into calmer waters remains to be seen, as there is no guarantee that they will make it through bankruptcy.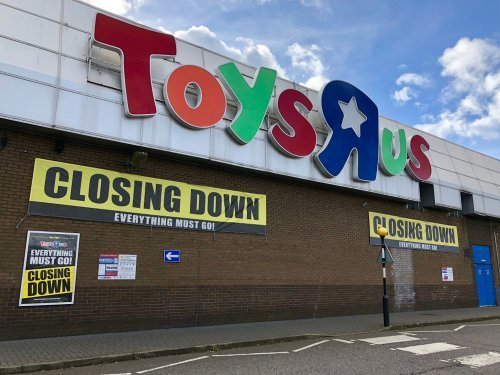 Closing down banners at Toys R Us in Brent Cross, North London, in the UK on March 16, 2018.| Photo: Shutterstock
In September 2017, the most iconic
toy store
chain was literally in the same boat when they filed for Chapter 11 bankruptcy. In June 2018, "Toys 'R' Us" closed the remainder of 200 stores in the United States.
A sad day for children's daydreams everywhere as they closed a total of 735 stores after 70 years of business.
Music and guitar lovers had to watch a name synonymous with the music industry close it's doors as well. Gibson filed for bankruptcy on May 1, 2018.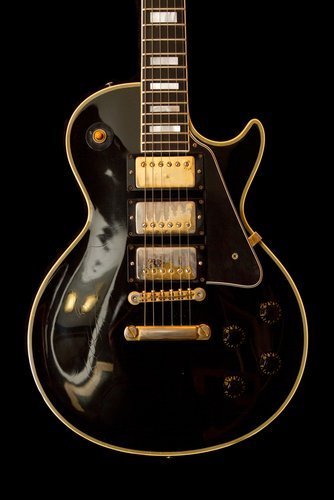 A Gibson Les Paul guitar from the late 50's.| Photo: Shutterstock
But for fans, there is good news, as the Nashville-based company plan on going back to the drawing board. So for now, Gibson plans on making some more of America's greatest acoustic and electric guitars, only better.
In only three years Gibson Brands saw a revenue drop of almost $500 million, with debts almost evening the scale. It is said that at least 26 other companies are yet to receive payment from Gibson.
Please fill in your e-mail so we can share with you our top stories!