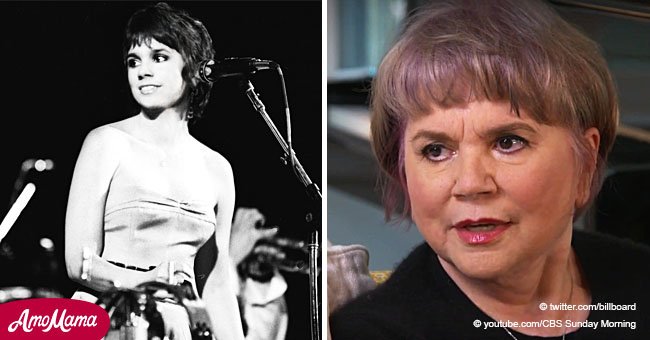 72-year-old Linda Ronstadt opened up about her severe battle with Parkinson in a revealing interview
During a sit-down with "CBS Sunday Morning" correspondent, Tracy Smith, singer Linda Ronstadt got candid about living with Parkinson's Disease.
Known for hits like "It's So Easy" and "You're No Good" Linda spoke of having issues with her voice years before her actual Parkinson's diagnosis.
The singer and songwriter found herself yelling during concerts after issues with her voice started in 2000. Nine years later, Linda retired from the stage and performed her last show. It was only in 2013 that Linda got diagnosed with Parkinson's Disease.
But now years later, singing is not an option anymore, "I can't even sing in the shower," Linda said. Insisting that she feels no anger towards her situation, Linda added:
"When you've been able to do certain things all your life, like put your shoes on and brush your teeth or whatever, you – when you can't do that, you sort of go, 'What's this?'"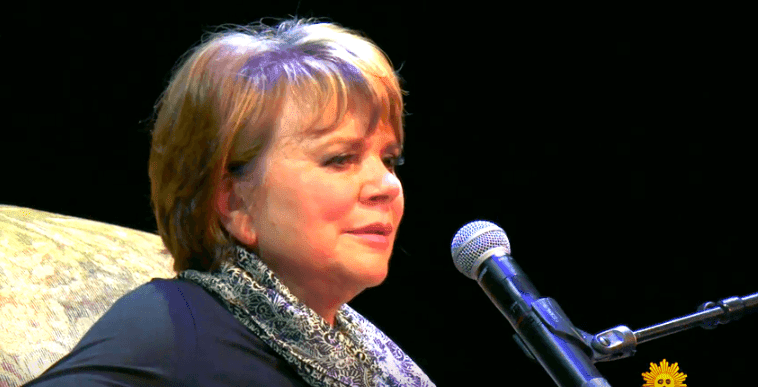 Source: YouTube/ CBS Sunday Morning
Linda harbors hope that a cure for Parkinson's will be found in the future as she
said
:
"I'm sure they'll find something eventually. They're learning so much more about it every day. If not, I mean, I'm 72. We're all going to die. So, they say people usually die with Parkinson's. They don't always die of it because it's so slow-moving."
During the interview, Linda also spoke about her latest release, which happens to be her first-ever live album.
Longtime producer, John Boylan came across the master tape from a 1980 concert intended for an HBO special. He pulled 12 songs from the concert and put together Linda's live album "Live in Hollywood."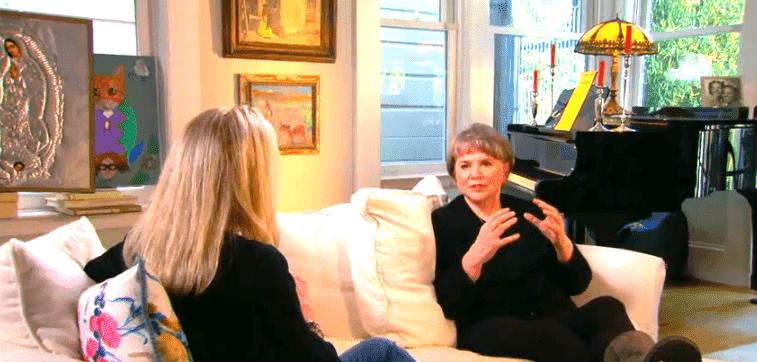 Source: YouTube/ CBS Sunday Morning
Even to Linda, it was a surprise as she "didn't know that this recording existed" until John discovered it and
added
:
"It was recorded for television, which is unfortunate because television compresses things so much. So it didn't turn out to be a really hi-fi record. It turned out to be a television record."
Shortly after the concert got recorded in 1980, Linda wanted to explore and grow more as an artist and soon made her way to the theater stage where she appeared in "The Pirates of Penzance," a Gilbert and Sullivan operetta.
Linda then explored Broadway before she made a move back to pop music before going on to indigenous Mexican music.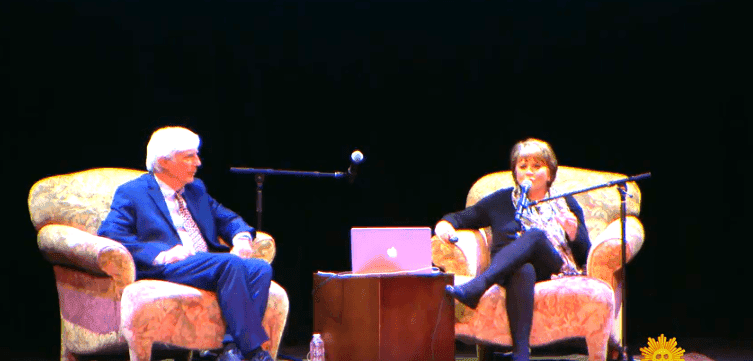 Source: YouTube/ CBS Sunday Morning
During an interview with the San Francisco Chronicle in May 2018, Linda noted that she was phasing out
medication
at the time due to their side effects and
added
:
"You have to have a life, but I have to be very selective about what I do."
But everyday tasks can be daunting as Linda said:
"Brushing my teeth is the hardest thing I do all day. I'm like a window washer without a safety harness. Of course, I have a hard time talking, and traveling is ridiculous. It's just the nature of the beast."
The singer took inspiration from Michael J. Fox, the famous actor with the same disease, who once told Linda, "I make plans, and I keep them."
Making a point of working out regularly, Linda feels "it's important to push that signal through my brain" noting that it "takes a lot of will."
Michael J. Fox got diagnosed with Parkinson's Disease at the age of 29 and started the Michael J. Fox Foundation soon after. Through his foundation, Michael continues to fund research in finding a cure for the disease.
Please fill in your e-mail so we can share with you our top stories!