Dad whose son was killed in Parkland shooting hits back at a comedian who joked about dead kids
Comedian Louis C.K received backlash back in 2018 when he mocked the victims of the Marjory Stoneman Douglas High School. 
Louis C.K. could be heard on a leaked audio clip that the victims of the Parkland shooting are "not interesting because [they] went to a high school where kids got shot." 
He added:  "You're not interesting cause you went to a high school where kids got shot. Why does that mean I have to listen to you? How does that make you interesting?"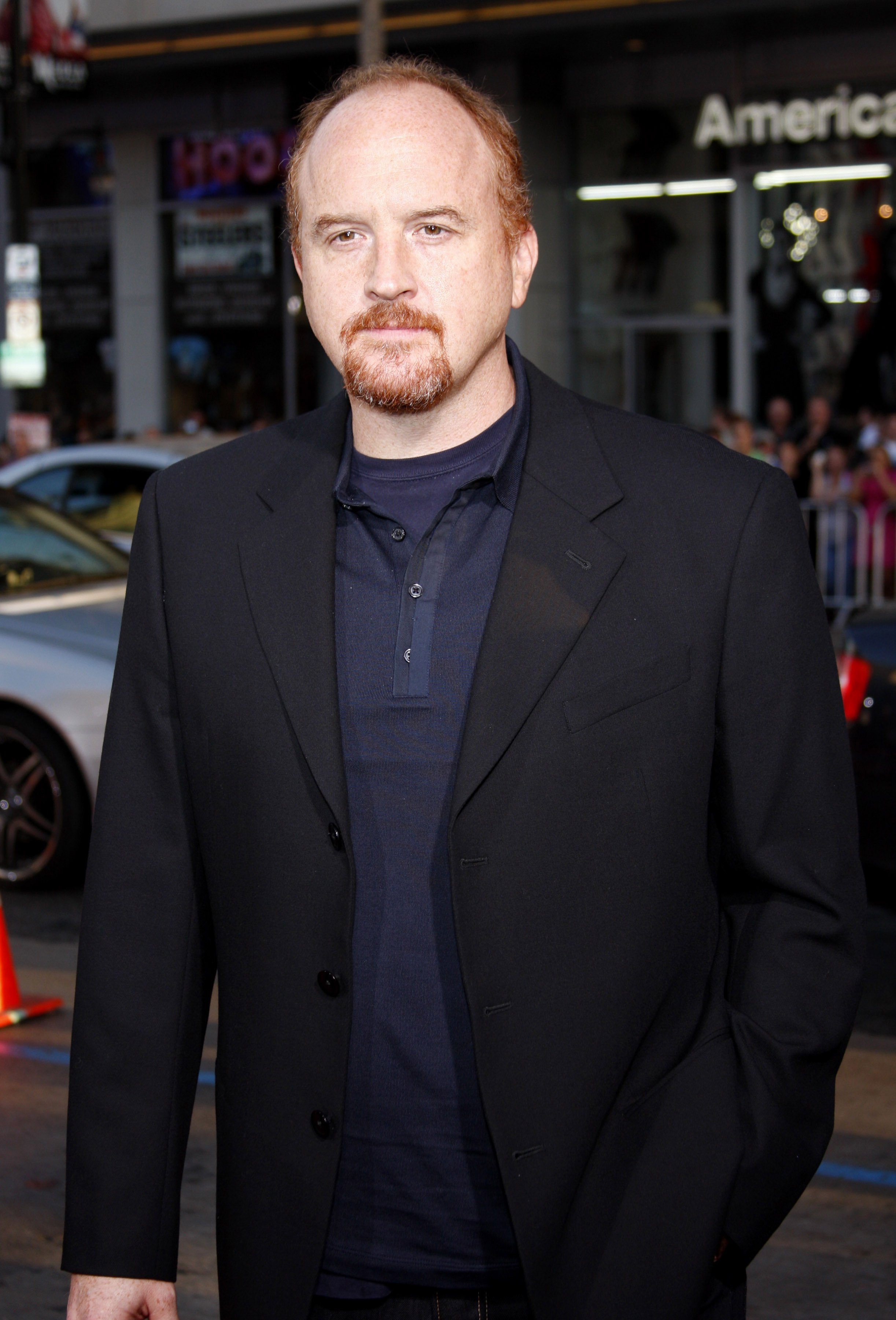 Louis C.K. also remarked that "these kids" testified in front of Congress while they should "be crazy and unhinged," not dressed in a suit. He added: 
"You didn't get shot. You pushed some fat kid in the way, and now I got to listen to you talk?"
I'll be at the sotu tomorrow. I wonder if Trump will address the real national emergency—the 40k gun deaths that take innocent lives like my son, Joaquin's #SOTU2019 https://t.co/0QX1DwKP7c

— Manuel Oliver (@manueloliver00) February 4, 2019
While Louis C.K. was criticized for hitting "too low" with the joke, one father who lost a son in a school shooting wasn't impressed. 
Manuel Oliver and his wife, Patricia, began a nonprofit organization to help young people fight for gun control. He hits back at Louis C.K in the campaign's video. 
Oliver starts his show by saying how he heard a comedian talk about "kids getting shot," and he thought to himself: "jokes about kids getting shot? I can do that." 
Calling DC!!!! Guac's ARTIVISM goes to DC! Walls of Demand the exhibition. Feb 12th. Everyone from Capitol Hill should go and feel the power of a victim that became an activist. Viva Guac! ❤️🥑 pic.twitter.com/Z8ngqWLMeD

— Manuel Oliver (@manueloliver00) January 27, 2019
He asks the crowd if they heard the joke about a skinny teenager who goes to school and always greets his dad with an "I love you" before walking in. 
Oliver continues: "And then [he] gets shot to death a couple of hours later."
Not finished yet, Oliver asks the crowd if they ever heard dead baby jokes. There are a few gasps from the audience before he continues: 
"I got a dead baby. His name was Joaquin Oliver. He was gonna be 18. But now he's dead. And that's not a joke."
While Oliver put Louis C.K. in his place, two other Parkland parents are motioning for the South Florida Sun-Sentinel to win a Pulitzer Prize for their coverage of the shooting. 
I am not doing this to get famous, I am doing this so no family ever again has to feel the way my family feels. There are no excuses! We must have proper security in every school in America! I will not stop until that is accomplished. We must #FixIt! #MeadowsMovement pic.twitter.com/Hz6v9S9vrI

— Andrew Pollack (@AndrewPollackFL) April 11, 2018
Dads Andrew Pollack and Ryan Petty explained in a letter to the Pulitzer Prize committee that the reporting "mattered to the families." They explained: 
"This was the most avoidable mass murder in American history, enabled by a sheriff's office and a school district characterized by administrative incompetence so staggering and moral corruption so deep that it took the Sun Sentinel the better part of the year the uncover it all. But long after the national media moved on to the next controversy, local reporters here kept at it."