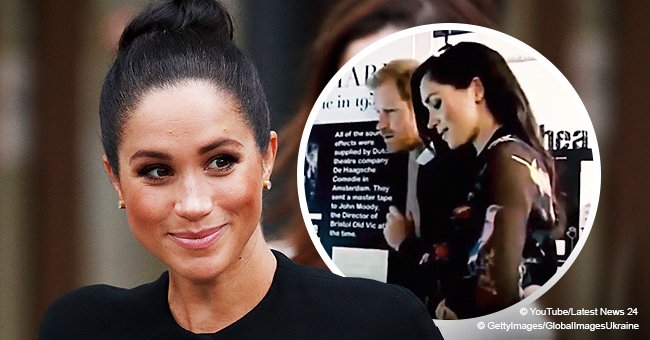 Meghan Markle appears to feel sharp kick from her baby during engagement (video)
Duchess Meghan Markle and her husband, Prince Harry, were at the Old Vic Theatre in Bristol when she apparently felt her upcoming baby kicking.
In a video that Daily Mail shared, the 37-year-old Duchess appeared next to Harry listening to a person talking about the theatre's history on February 1. At some point, her eyes opened wide proving that she was somehow surprised.
Then, she looked down to her bump and gently caressed it before focusing her attention back on the lady talking in front of her.
REACTING TO THE VIDEO
Most of the people who have watched the clip pointed out that Meghan probably felt her baby kicking. A person who watched the clip on Instagram said that perhaps Meghan couldn't get too excited or do much about it because she was in the middle of a Royal engagement.
Even though no member of the Royal family has addressed that alleged kick yet, Meghan is into the third trimester of her pregnancy, when babies' movements get stronger.
DRIVING THE ATTENTION TO HER BABY BUMP
Meghan, who is about seven months pregnant with her first child with Prince Harry, has done her best to keep people's attention on her baby bump during most of her recent outings by using clever style tricks and moves.
Stylist Lucas Armitage pointed out that Meghan has chosen designer clothes that provide the perfect fit for her bump, an aspect that has driven people's sight to it. Apart from that, she has been selecting contrasting coats and dresses to highlight the same aspect.
Apart from the wardrobe choices, Judi James, a body language expert, set clear that the Duchess "flicked" her coats away from her belly during the three outings a couple of times as a way to make it visible. Judi also explained some of the most common poses and ways that Meghan has held her bump, highlighting three of them.
THE CRADLE
According to Judi, it consists of placing both hands together in front of her baby bump just as if she was cradling a child. The expert revealed that it could be seen in two different ways: protection and as a symbol of pride.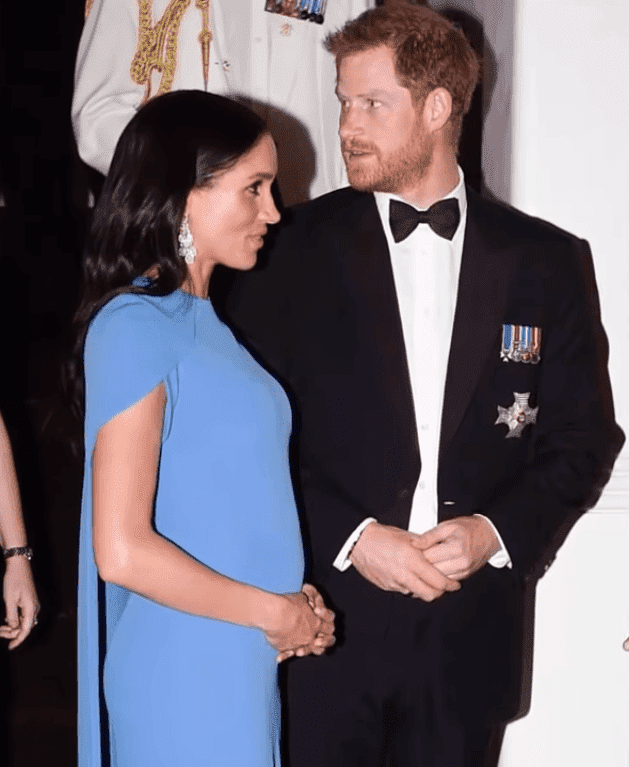 Duchess Meghan and Prince Harry at State dinner in Fiji in October 2018 | Source: YouTube/City Dreamer
By doing the Cradle, Meghan feels that she is protecting her upcoming baby with a sort of barrier from the cameras and crowds that often surround her. Apart from that, it shows that she is proud and happily pregnant.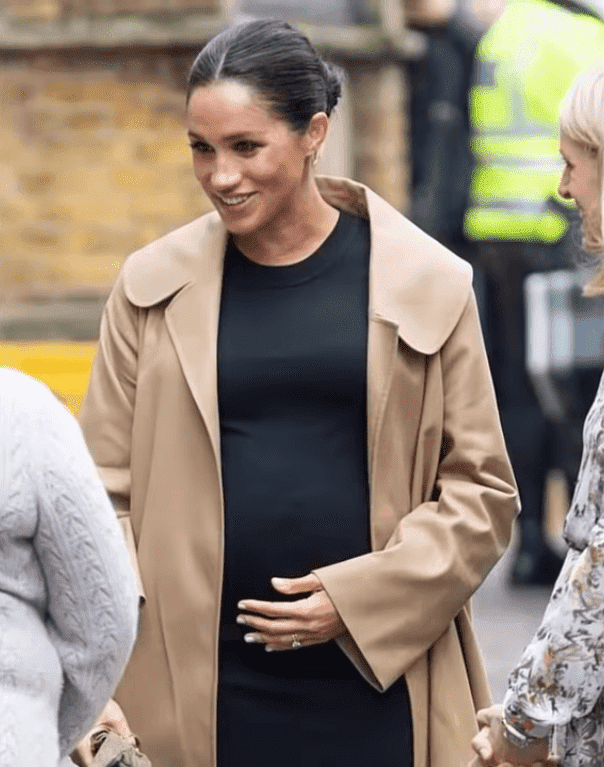 Duchess Meghan visiting Smart Works in London in January 2019 | Source: YouTube/City Dreamer
THE ONE-HAND PAT
Judi said that by resting one hand on her belly, Meghan is "communicating" with the baby, both "listening and sending signals of love." That gesture is commonly alternated with a gentle bump-rubbing move that is also a calming form of communication.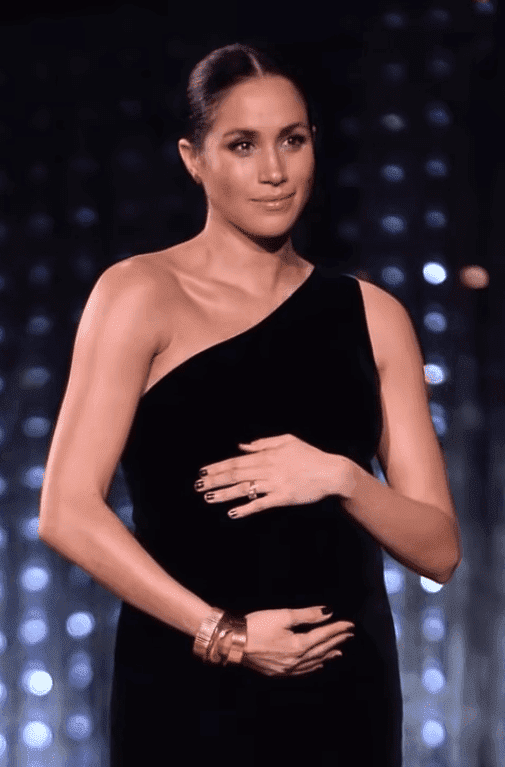 Duchess Meghan at the Royal Albert Hall in London in December 2018 | Source: YouTube/City Dreamer
THE HUG
Meghan did the Hug a lot during the British Fashion Awards. As its name suggests, it consists on placing one hand at the bottom the bump and the other one on top. According to Judi, it is a sign of "full-mother mode" that suggests that the Duchess cannot wait for the baby to finally join her family.
Please fill in your e-mail so we can share with you our top stories!