Meghan Markle uses clever style tricks to draw the eye to her blossoming tummy on various occasions
Meghan Markle, the Duchess of Sussex, is six months pregnant with her first child with Prince Harry, and she cannot help but show her beautiful baby bump as much as possible.
Daily Mail created a video compilation showing Meghan in three different outings doing what they described as "clever styling tricks" to make sure that her belly is always the center of attention.
Stylist Lucas Armitage pointed out that Meghan has chosen designer clothes that provide the perfect fit for her bump, an aspect that has driven people's sight to it. Apart from that, she has been selecting contrasting coats and dresses to highlight the same aspect.
THREE OUTINGS - SAME "STRATEGY"
In the video, Meghan appeared wearing three different outfits: a large, red coat that contrasted with her purple dress for her outing to Merseyside, UK; a white maternity dress and a beige coat at the Mayhew Animal Home in London; and a white and grey dress with a grey coat during her visit to Brinsworth House in West London.
Apart from the wardrobe choices, Judi James, a body language expert, set clear that the Duchess "flicked" her coats away from her belly during the three outings a couple of times as a way to make it visible.
Judi also explained some of the most common poses and ways that Meghan has held her bump, highlighting three of them: The Cradle, the One-Hand Pat, and the Hug.
THE CRADLE
According to Judi, it consists of placing both hands together in front of her baby bump just as if she was cradling a child. The expert revealed that it could be seen in two different ways: protection and as a symbol of pride.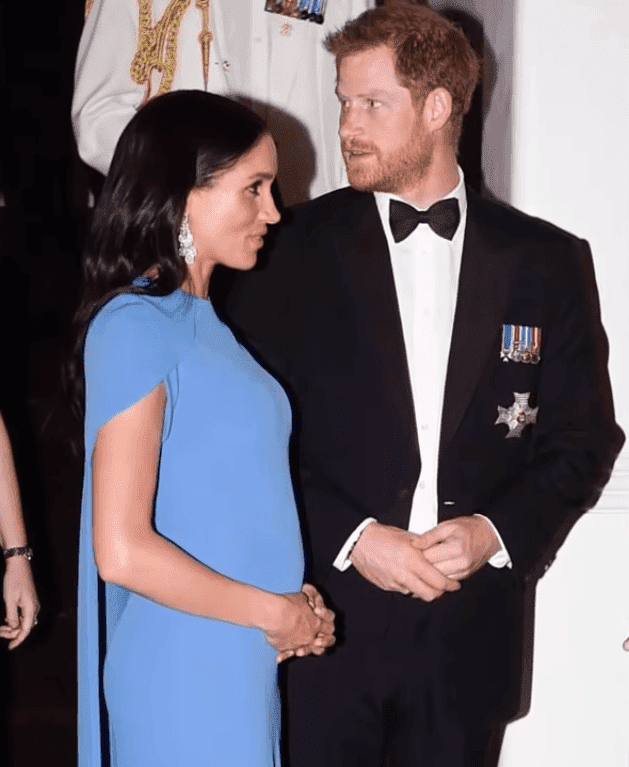 By doing the Cradle, Meghan feels that she is protecting her upcoming baby with a sort of barrier from the cameras and crowds that often surround her. Apart from that, it shows that she is proud and happily pregnant.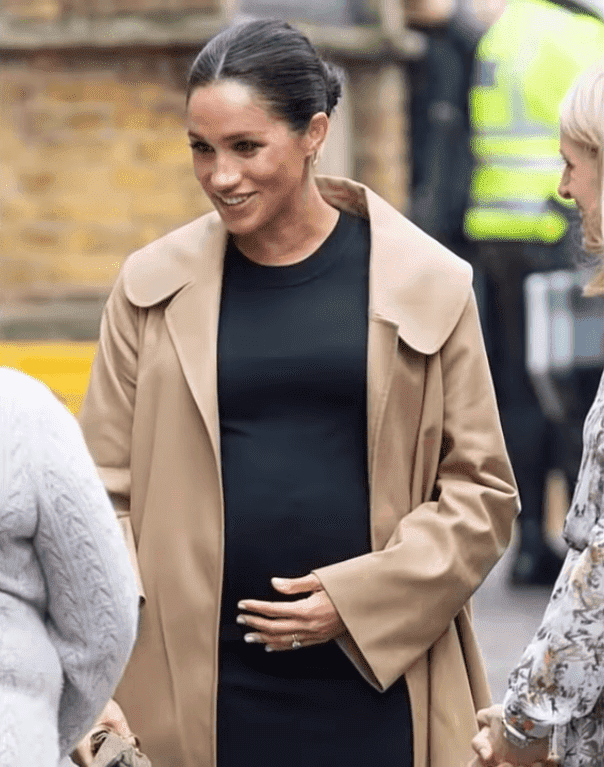 THE ONE-HAND PAT
Judi said that by resting one hand on her belly, Meghan is "communicating" with the baby, both "listening and sending signals of love." That gesture is commonly alternated with a gentle bump-rubbing move that is also a calming form of communication.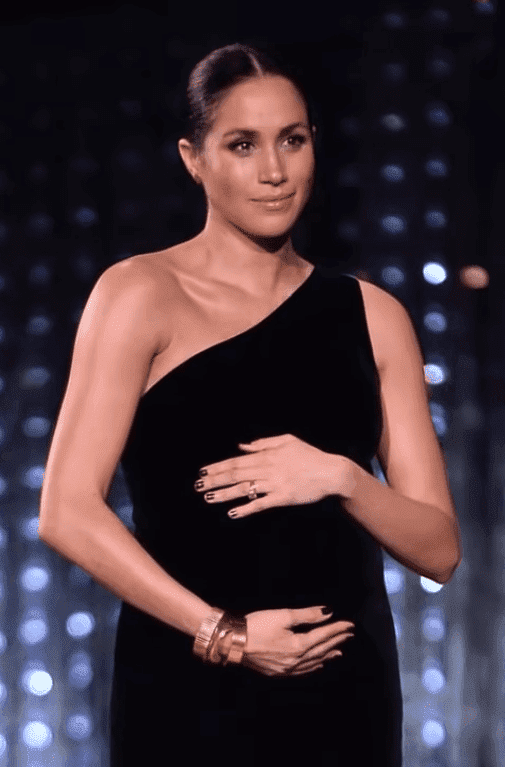 THE HUG
Meghan did the Hug a lot during the British Fashion Awards. As its name suggests, it consists on placing one hand at the bottom the bump and the other one on top. According to Judi, it is a sign of "full-mother mode" that suggests that the Duchess cannot wait for the baby to finally join her family.
HIDING THE PREGNANCY
It is interesting how Meghan is trying to put her baby bump on full display after keeping the pregnancy a secret for 12 weeks. Before Kensington Palace made the big announcement on October 15, the Duchess did a couple of things to hide her growing belly from the public eye.
On her 37th birthday, for example, she put on a baggy dress and tried to keep the attention away from her bump. From that point on, she stopped wearing skin-tight clothes and even started wearing coats that made evident the fact that she didn0t want her belly to be shown.