Legendary astronaut Buzz Aldrin salutes as Pres. Trump recognizes him during his speech
Donald Trump recently recognized legendary astronaut Buzz Aldrin during his State of the Union speech.
Aldrin was one of the members of the Apollo 11 crew who planted the flag on the moon on July 20, 1969,  along with Neil Armstrong and Michael Collins.
Trump praised the 89-year-old astronaut and joined everyone in the room who stood up to give him an astounding round of applause.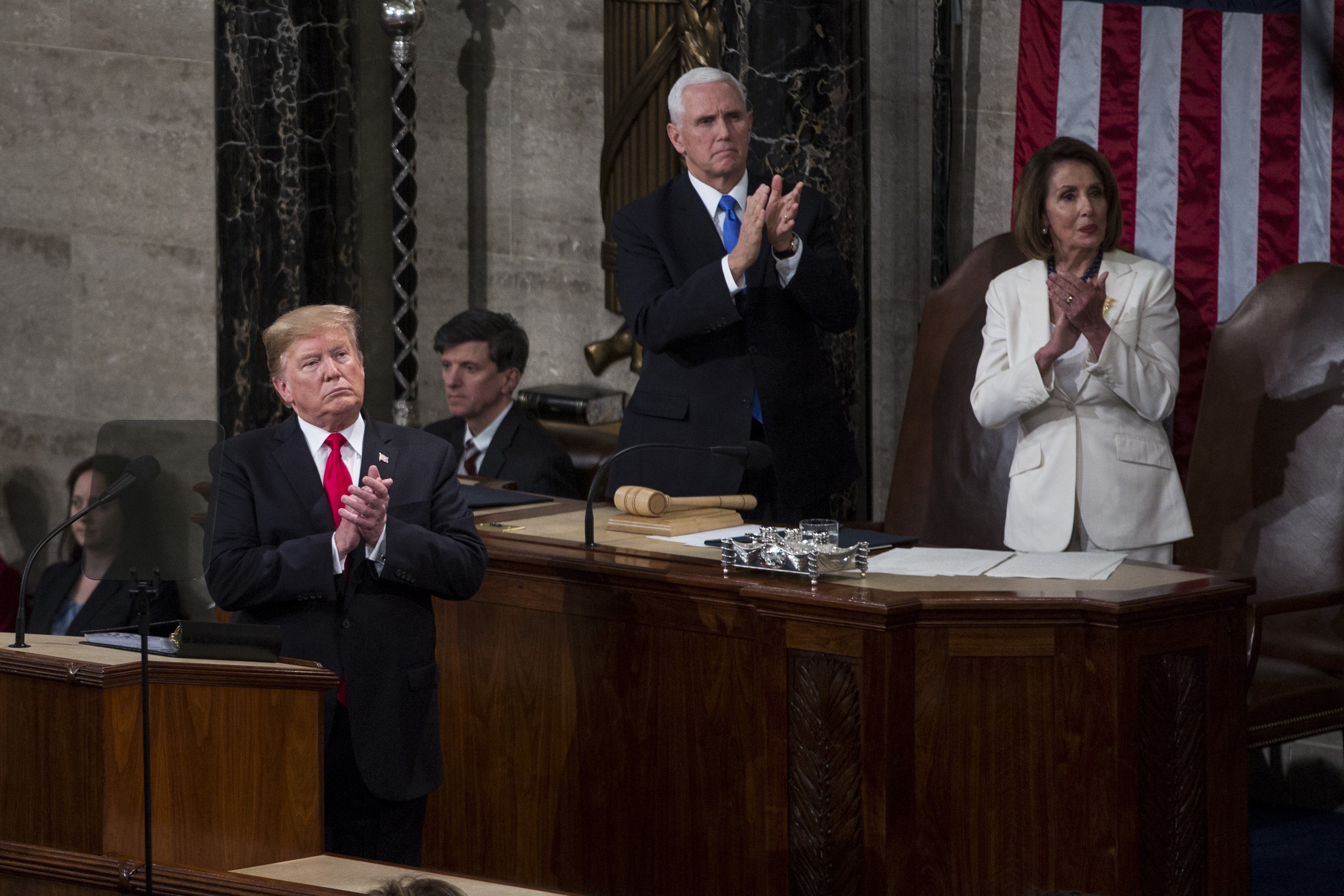 CELEBRATING ALDRIN'S CONTRIBUTION TO THE COUNTRY
"In 2019, we also celebrate 50 years since brave young pilots flew a quarter of a million miles through space to plant the American flag on the face of the moon."
Donald Trump, Space, February 5, 2019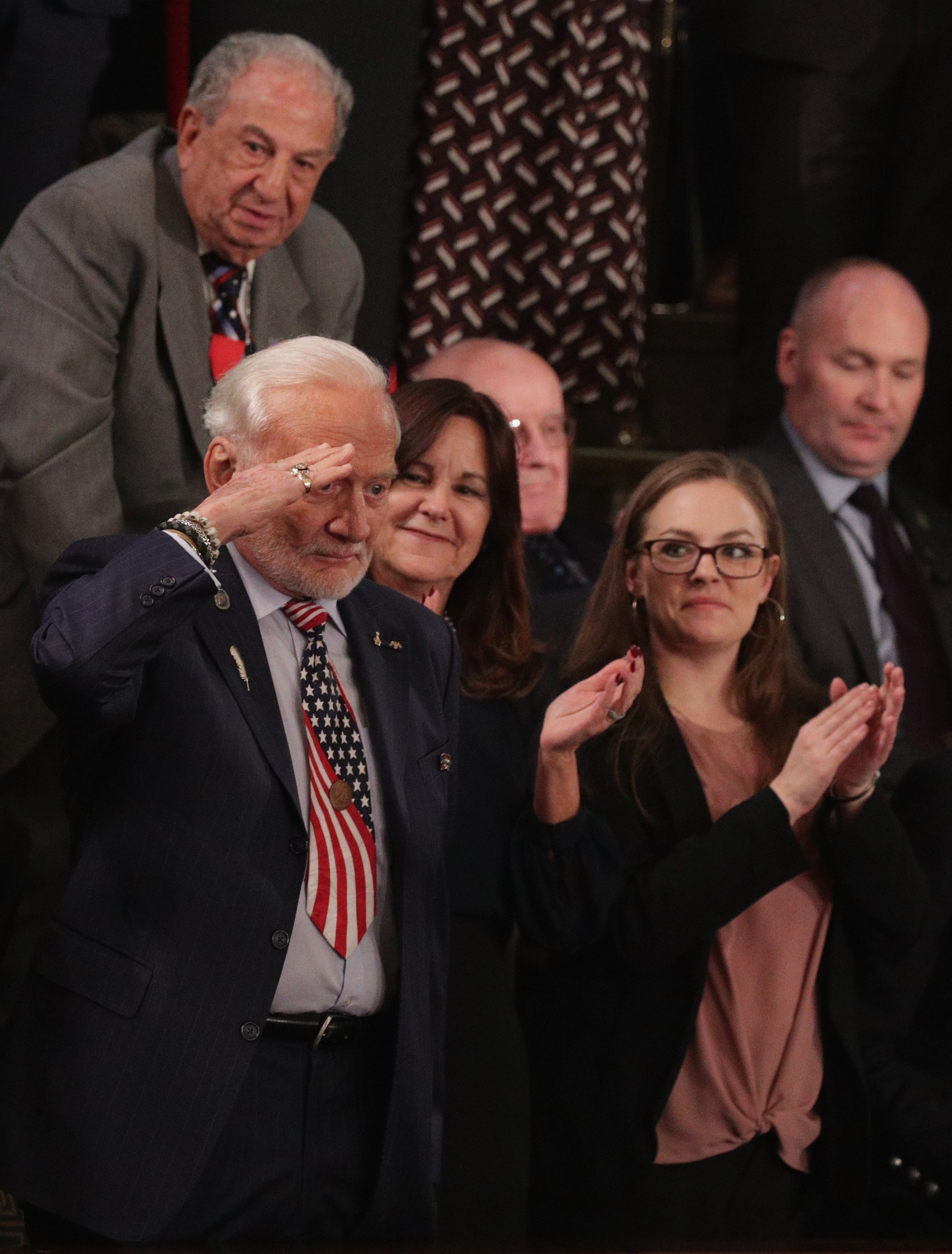 Aldrin, who served as lunar module pilot on NASA's historic Apollo 11 mission, spent almost two hours and a half outside the spacecraft with Armstrong collecting lunar material.
Together, they were able to bring 47.5 pounds of lunar material back to earth to be studied and were two of the twelve people to have ever walked on the moon.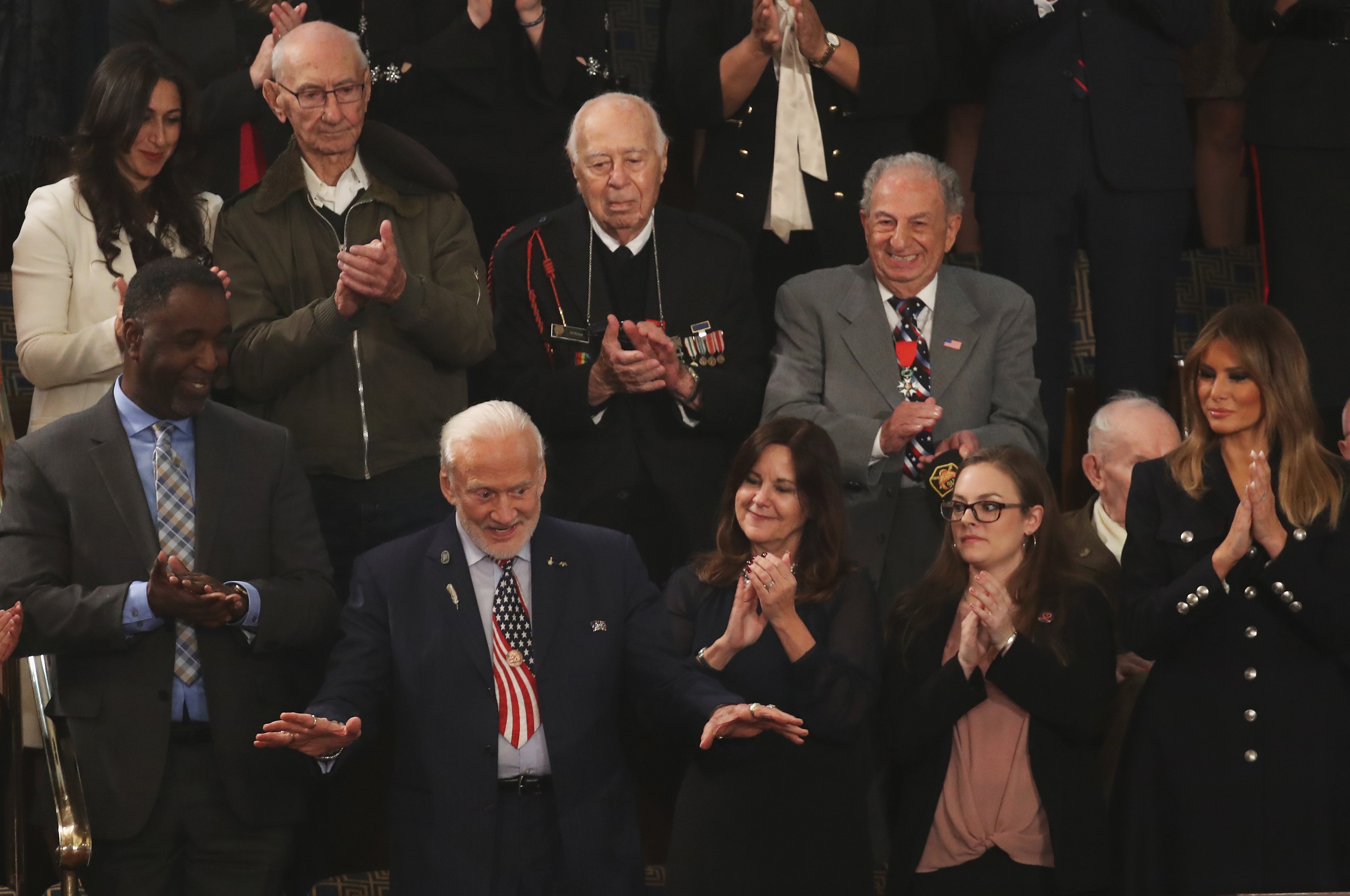 For his brilliant service to the United States, Aldrin received several awards, including the Presidential Medal of Freedom, the NASA Distinguished Service Medal and the NASA Exceptional Service Medal.
The experienced astronaut seemed quite moved by the standing ovation and thanked everyone for their display of respect and admiration with a double thumbs up.
ADVOCATING FOR IMMIGRANTS AT THE STATE OF THE UNION ADDRESS
But Aldrin wasn't the only one invited to attend the State of the Union address. Following a Nancy Pelosi invite, chef José Andrés was also present within the House Chamber.
The 49-year-old caught some people's eyes by showing up wearing a shirt with the words "Immigrants feed America," which was his way of silently protesting against the construction of the southern border wall.
.@chefjoseandres calls immigration portion of Trump's speech "science fiction," says he's been to Tijuana and that there's only a humanitarian emergency pic.twitter.com/iKVHY8jhV4

— Igor Bobic (@igorbobic) February 6, 2019
OPPOSITE OPINIONS ON THE BORDER
Through his nonprofit initiative, World Central Kitchen, the world-renowned chef provided much need meals to immigrants at the U.S.-Mexico border in late 2018.
According to Andrés, people in Tijuana are only trying to cross the border so their families can have a better life and future, and that America needs "longer tables, not higher walls."
Despite the chef's opinion on the matter, Trump still classified the southern border as "very dangerous," as well as a "threat to the safety, security and financial well-being of all Americans."