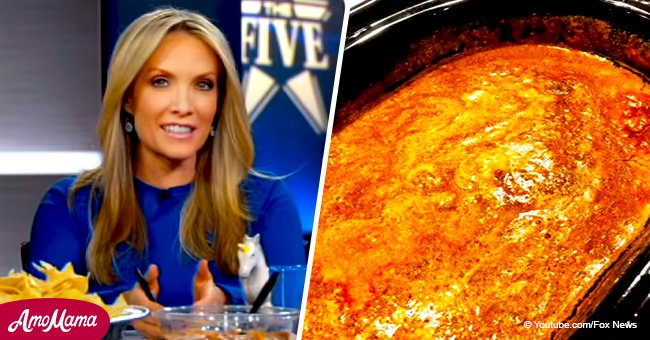 Dana Perino laughs off criticism after her cheesy sauce went viral for its questionable look
Dana Perino shows off her culinary prowess for her Super Bowl guests, but the Internet is not impressed.
Fox News anchor Dana Perino never imagined that her attempts at making a traditional dip for the Super Bowl would land her in hot water - or hot queso, in this case.
Perino posted a photo of her culinary attempt on Twitter and reaped an unprecedented storm of comments and criticism.
"So yesterday I made queso for the #SuperBowl and then I, maybe mistakenly, posted a photo online with the caption 'I made queso' and the Twitterverse melted down like the cheese that was left out in the sun too long."
TO QUESO OR NOT TO QUESO, THAT IS THE QUESTION
Perino has taken the fall-out over her disastrous attempt at "queso" with her usual zany sense of humor.
The photo she posted showed a rather unfortunate looking mass of distinctly scorched cheese - and she claimed to have used a recipe from Chili's Grill & Bar.
Perino revealed that she herself had not eaten it, but that her guests had made no complaints about the maligned "queso."
CHILI'S GRILL & BAR SAY PERINO WAS "BRAVE"
Chili's Grill & Bar responded by retweeting Perino's image with their own delicious looking bubbly queso captioned:
"Yeah, it's supposed to look like this..."
Chili's did praise Perino for her attempt to recreate the traditionally spicy hot cheese dip and labeled her effort as "brave."
PERINO WAS AMAZED THAT HER "QUESO" WENT VIRAL
On February 4, Perino told viewers "The Daily Briefing with Dana Perino." the whole sad story of her great "queso" adventure, She confided in guest Greg Gutfeld, telling him that this was the first time she had ever had a post go viral.
MUCH ADO ABOUT "QUESO"
Perino revealed that she herself had not eaten it, but that her guests had made no complaints about the maligned "queso."
Dana Perino did admit that there was a possibility that her long-suffering friends were simply throwing it away behind her back, but no-one has owned up yet.
What next from Perino? Fondue, anyone?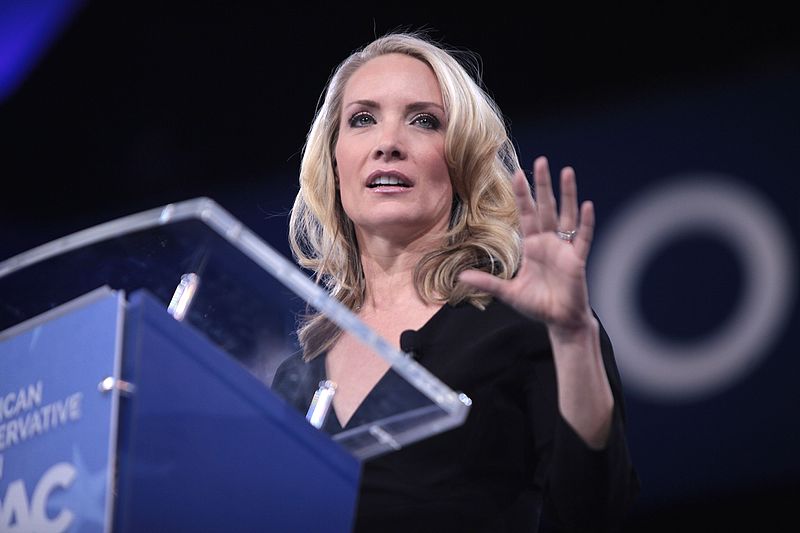 Dana Perino/ Source: Wikipedia
DANA PERINO'S JOURNEY FROM THE WHITE HOUSE TO "QUESO"
Admirers of Dana Perino know her as an astute political commentator, who started her career as one of the White House Press Secretaries during the George W. Bush administration.
Perino's family is of Italian origin, as is evident in her name - which means rock. This tough lady started out in broadcasting, focusing her interest on public affairs, and working in both radio and TV.
Perino then worked for Congressman Scott McInnis as a staff assistant; then for Rep. Dan Schaefer, as a press secretary. Perino was nominated by President Obama to serve as a member of the Broadcasting Board of Governors in 2009. The BBG is responsible for overseeing international broadcasts backed by the U.S. government and making sure they are not being used as mere propaganda or skewing facts.
A far cry from making "queso", though this lady has a talent for stirring the political hot pot.
In a related story, Kate Gosselin gave her followers a glimpse of the delicious Super Bowl spread she prepared for her children.
Please fill in your e-mail so we can share with you our top stories!