'World's angriest dress': how Kate Middleton's green gown was described by an eagle-eyed fan
An eagle-eyed fan noticed Kate Middleton's dress was making statements of its own, in what could be considered as an unusual fashion faux pas for the royal.
Not many things are as newsworthy as a royal in an eye-catching or statement-making dress. It, therefore, came as no surprise when the Duchess of Cambridge's dress is the talk of the internet.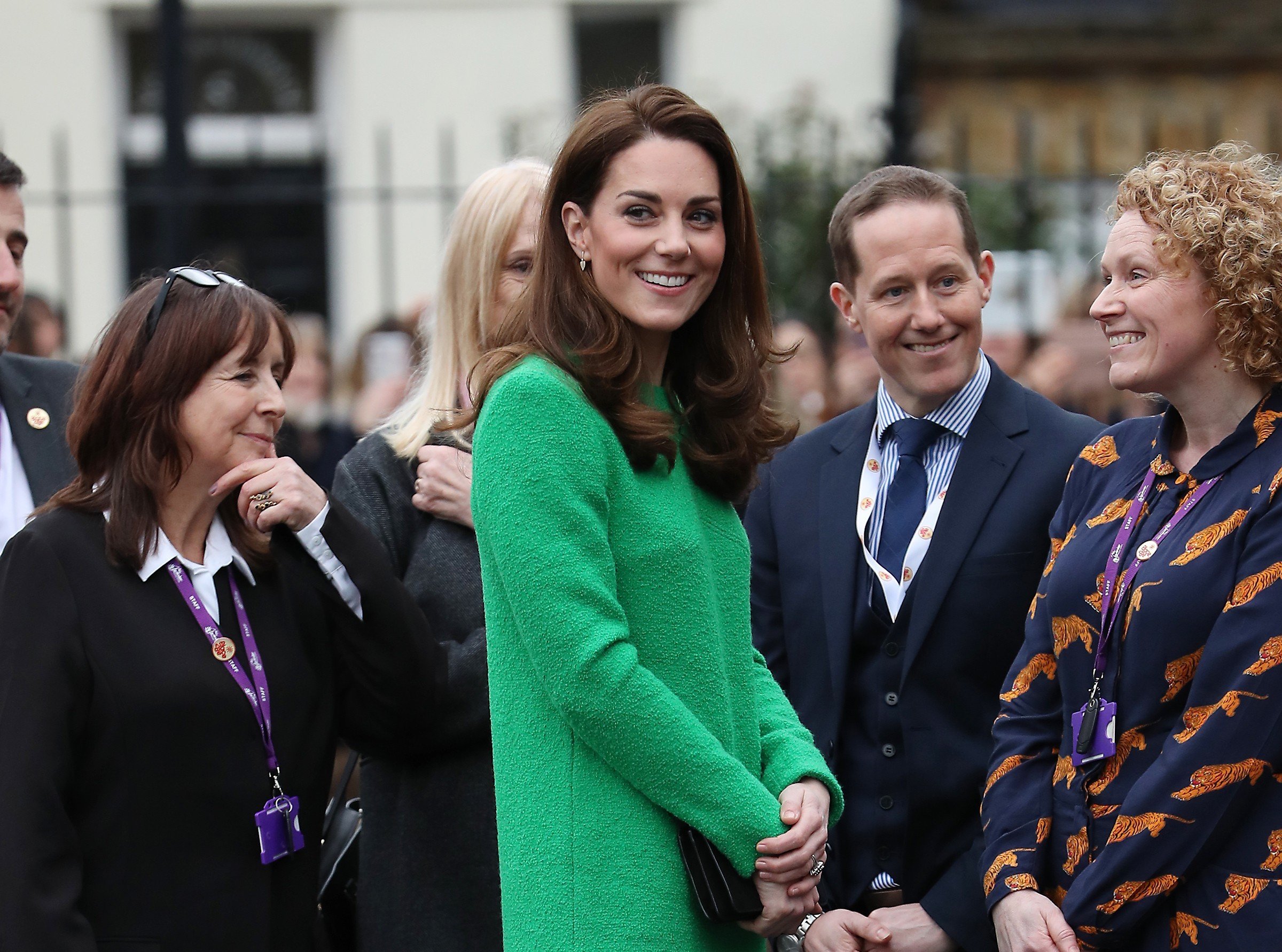 On a visit to "Lavender Primary School" in North London on Tuesday, the mother of three wore a green, bespoke Eponine dress that cost £2,500 (~$2800). Accompanying the dress on her body were L.K. Bennett boots, Kiki McDonough pave earrings and a Mulberry bag.
However, what got tongues wagging the most, about the dress, was that because of the shape of its pockets, it seemed like the dress had a face and an angry one at that. 
The "face" was first noticed by a royal watcher, Sairajasmin Davies, who took to Twitter to share a picture of the Duchess with the words, "Someone wasn't happy to be brought out of the wardrobe this morning. World's angriest dress."
Someone wasn't happy to be brought out of the wardrobe this morning.. World's angriest dress 😠 #DuchessofCambridge #pocketeyes pic.twitter.com/J5Ro71u5Fq

— Sairajasmin Davies (@Sairajasmin) February 5, 2019
The buttons on the dress have been compared to pocket eyes on the social media site. Also, different creases being formed on the dress as Kate moves gives animation to the face, with one of the faces forming a "kiss face."
Another picture of the 37-year-old where she was holding her bag on her hip could be interpreted as her angry dress making a snack out of her dress. When Kate held a bunch of flowers, the dress seemed to have acquired a nose.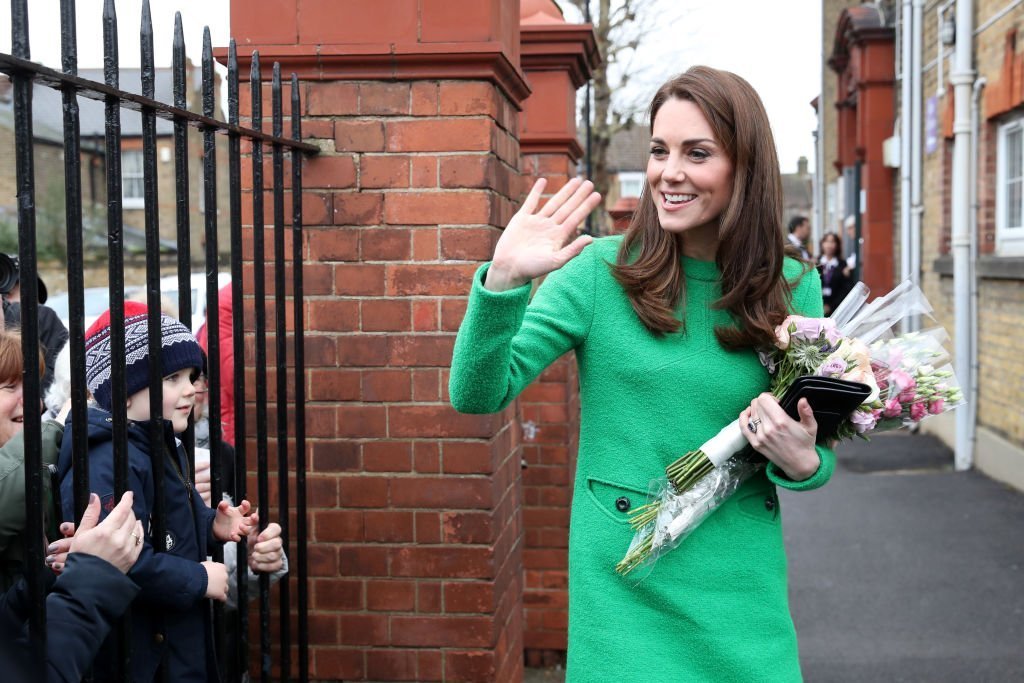 Other social media users also compared the dress to famous cartoon faces on TV, like "Kermit the Frog" from "the Muppets," "the Evil Pea," "Oscar," "the Grouch from Sesame Street" and even "Shrek".
The Duchess made the role to the school to speak to parents, teachers, and students with the ultimate aim of bettering their mental wellbeing. This is as per her role as a patron for "Place2be," a charity for UK children's mental health, which provides in-school support and training for key stakeholders of the school.
The "Lavender Primary School" visit was only one of the two schools she visited on February 5, forming part of her royal duties as a patron of the "Place2Be" charity, which began a Mental Health Week.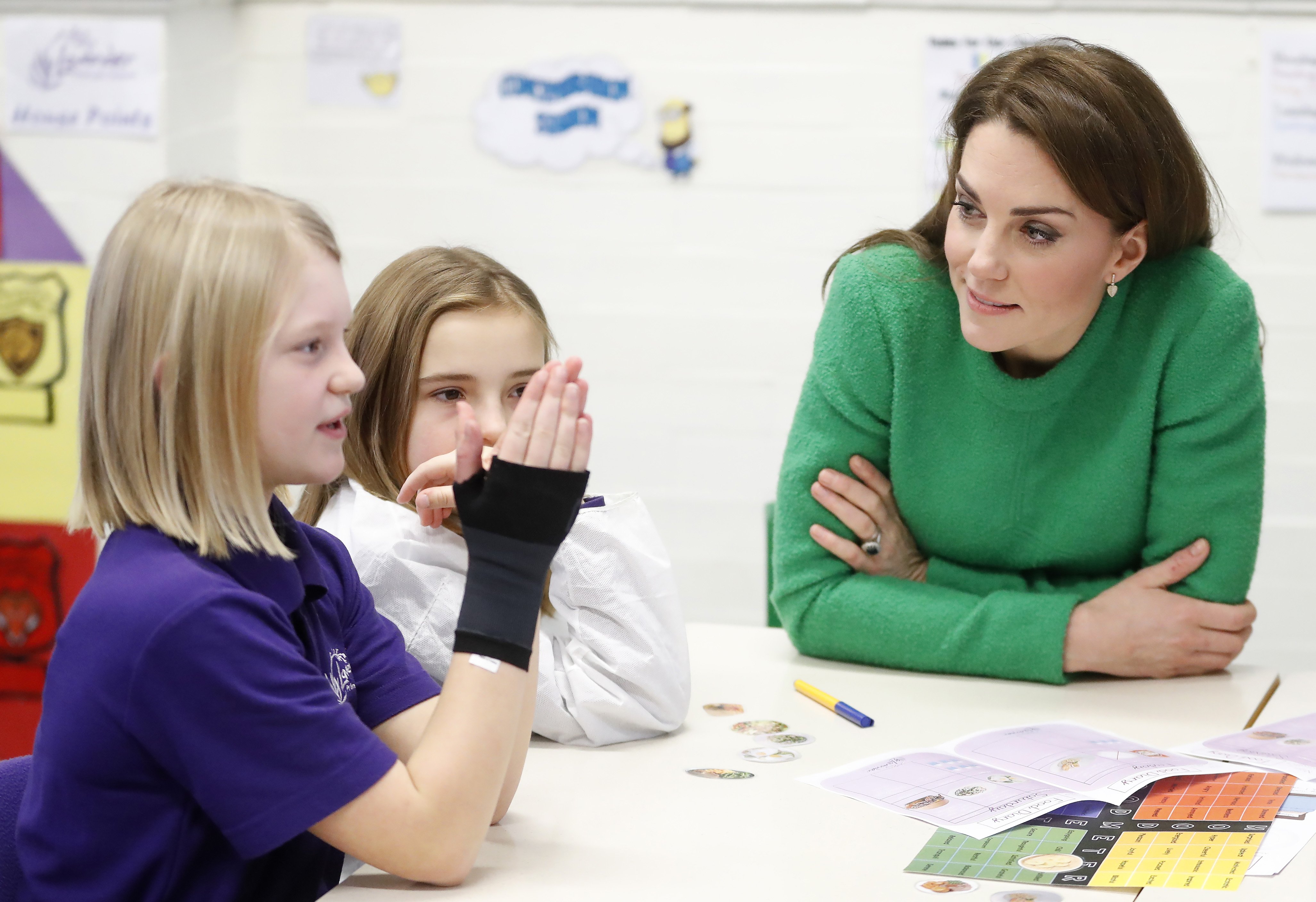 She also visited "Alperton Community School" in Wembley, where she'd meet the UK's first winner of the "Varkey Foundation Global Teacher Prize," Andria Zafirakou.
She will also learn about programs in the school that are geared towards improving the mental wellness of the pupils and teachers.