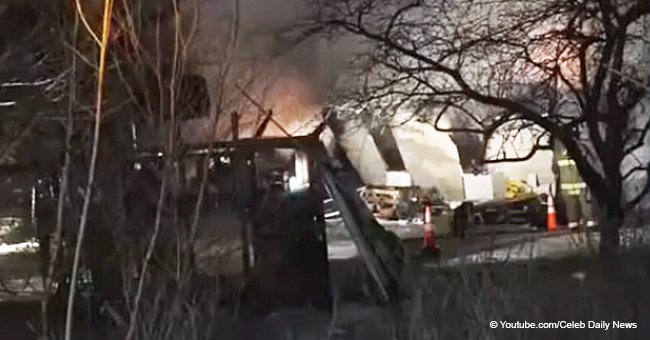 Dad of 2 who escaped with family from their burning home died after returning to rescue the dog
Sam Crawford escaped his burning home in Orland with his entire family but could not survive for the second time when he went back to get his dog.
The 40-year-old man's children -- 9-year-old Lillian and 5-year-old Ella -- survived the fire along with two other adults identified as Cassandra Morse, 26, and Alex Chaffee, 19.
The source informed that the fire started at Crawford's Maine-based household at around 5.30 pm on February 4. After an investigation, authorities concluded that the cause of the fire was a space heater in the garage.
They also informed that Crawford moved a skidder, a vehicle used in logging, to a safe place before going back inside to find his dog.
His body was discovered from the basement of the house that very night after 11 pm. It was found amid the rubble of the burned home. Meanwhile, the dog has not been found yet.
When the firefighters arrived at the scene, the house was completely engulfed in fire. It started with a small fire in the garage but then quickly spread out all over the house.
Following his courageous feat, Crawford is being lauded by the people all over. Many have deemed him to be a hero and expressed that his death did not go in vain.
Previously, a father from California also got much social media attention for his heroics during the tragic Californian wildfire. A video showing the brave father driving through a fiery gauntlet while also singing to his little daughter to keep her calm went viral.
Meanwhile, in December last year, a man from Indiana made a sacrifice similar to Crawford when he dove into a freezing pond to rescue a dog but lost his own life.
The man went into the water when the dog fell into it after the ice beneath the animal cracked. Firefighters attempted to save the man by pulling him out from the 37-degree water and took him to a hospital, but he did not survive.
Please fill in your e-mail so we can share with you our top stories!