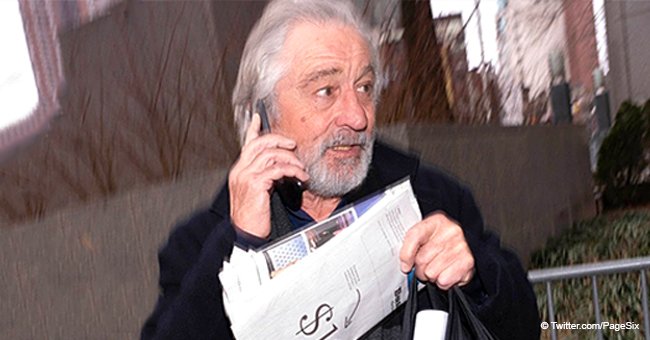 Robert De Niro goes off on driver outside Manhattan courthouse after a day of divorce proceedings
Robert De Niro threw a fit at his driver outside the courthouse as he shielded himself from paparazzi who caught the whole thing on video.
Robert De Niro was spotted fuming outside the courthouse following his divorce proceedings. He was lashing out at his driver who was not in the vicinity when he emerged from the building.
BERATING HIS DRIVER WHILE HIDING FROM THE PRESS
The 75-year-old actor stood outside the Manhattan courthouse covering his face with newspapers as his lawyers and paparazzi surrounded him. In a clip featured by news outlets, he was on the phone and could be heard shouting, "You're not in front! You're not where you dropped us off!"
Though he appeared annoyed by the paparazzi, he continued to berate his driver while shielding his face from cameras.
"Where are you? Where the [expletive] are you?...I don't care if they chased you away."
APPEARING IN COURT FOR DIVORCE PROCEEDINGS
De Niro spent part of that morning taking part in divorce proceedings with his soon-to-be ex-wife Grace Hightower. The estranged spouses were married for 21 years and are currently battling over the custody of their 7-year-old daughter, Helen Grace. They also share an adult son, Elliot, who's now 20.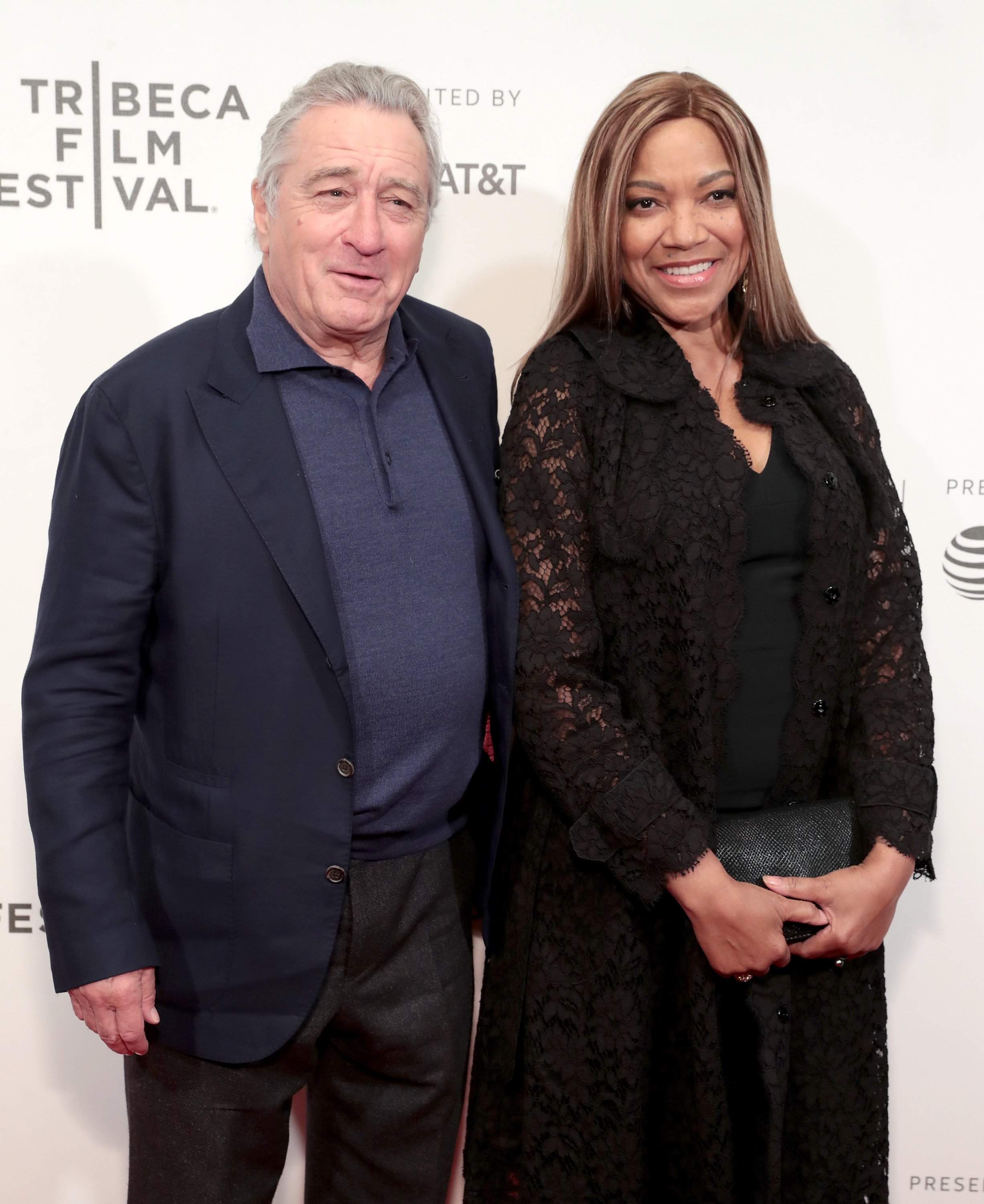 obert De Niro and Grace Hightower at the screening of 'The Fourth Estate' at the 2018 Tribeca Film Festival at BMCC Tribeca PAC on April 28, 2018 in New York City. | Photo: Getty
According to reports, De Niro was calm when he arrived at the courthouse with a newspaper in hand and with his glasses on. Inside the courtroom, he busied himself reading the papers to avoid eye contact with Hightower who also appeared to be distracting herself with the day's news. Their lawyers met privately inside a chamber for half-an-hour.
When their lawyers emerged from their closed-door meeting, De Niro was seen animatedly speaking to his lawyers before they returned inside the room for another private conference.
ENDING HIS MARRIAGE
De Niro and Hightower first filed for divorce in 1999 after only two years of marriage. At the time, they also argued over their son's custody. However, they managed to work things out and reconcile. They renewed their vows in 2004, seven years before they welcomed Helen Grace via surrogate.
In December, the pair filed for divorce the second time. De Niro confirmed their split in November through a statement sent to ET.
"Grace and I have two beautiful children together. We are entering a period of transition in our relationship which is a difficult but constructive process."
"I honor Grace as a wonderful mother and ask for privacy and respect from all as we proceed to develop our roles as partners in parenting."
Known to be a highly private individual, the Oscar winner filed for their divorce anonymously but Hightower reportedly forced it to go public.
Please fill in your e-mail so we can share with you our top stories!