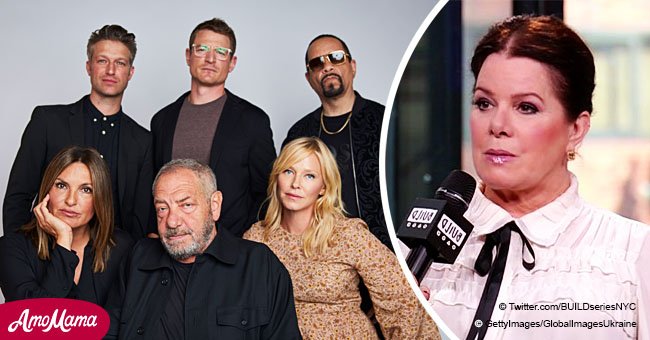 Marcia Gay Harden urges 'Law & Order: SVU' creator to 'bust' her character out of prison
Actress Marcia Gay Harden opened up about wanting to revive her character on "Law & Order: SVU" urging the producers of the show.
Harden has remained a recurring guest star on the show, whose character, Dana Lewis, appeared first in 2005. She played the role of an undercover FBI agent, who was initially believed to be a part of a white supremacist group.
While speaking during People's "Couch Surfing" series, Harden appealed to the creator of the show, Dick Wolf, to find a way of continuing her character on a more permanent basis.
She last appeared on the show back in 2013, when her character was sentenced to 25 years in prison for killing her husband's mistress.
Harden also explained that the plotline of the last episode she appeared shocked her because it was unlikely for her character to murder someone.
"They gave me the script and I was like, no! Dana isn't somebody who would murder somebody and cover it up all those years. She wouldn't do that."
Marcia Gay Harden, People, February 5, 2019
The actress also elaborated that it was her faith in the character that convinced her to play the part. However, she hopes that her character of Dana would get another opportunity to redeem herself.
So she suggested the makers of the show arrange the storyline in a way that Dana is brought out of the prison and allowed to renounce her alleged crime.
"I personally still think — Dick Wolf, I'm talking to you right now — I think we need to bust Dana out of prison, find out it was all a ruse, that she never did murder that person but she's been undercover in prison all this time," she stated.
Previously, Harden also saw her another show, titled "Code Black," get canceled by television network CBS after only three seasons.
The Oscar-winning actress made headlines last year with an amazing video that sees her allowing her 14-year-old son, Hudson Scheel, to do her makeup.
Please fill in your e-mail so we can share with you our top stories!