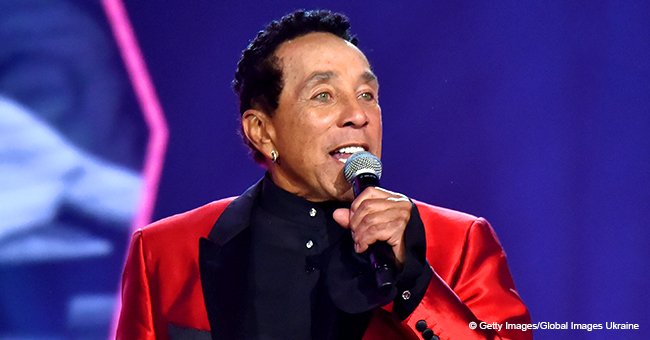 Smokey Robinson hit back at critics before Jennifer Lopez's Grammys 2019 Motown tribute
"Anyone who is upset is stupid," said Smokey Robinson as he defended Jennifer Lopez from complaints made by critics that the Grammys' Motown Records tribute should include only black artists.
While many slammed JLO's Motown tribute, Smokey Robinson, 78, had no problem with her participation. He went as far as defending the choice to Variety at Saturday's Clive Davis' pre-Grammy gala.
Jennifer Lopez joined host Alicia Keys, Ne-Yo, and Smokey Robinson on stage at the 2019 Grammy Awards. However, many felt she should not have been chosen for the performance.
Lopez honored Motown Records with hits like "Dancing in the Street," "Do You Love Me," "The Best Things in Life Are Free" and stunned the crowds with her performance and the stunning outfits she donned during the performance.
During the Grammys pre-show, Lopez revealed she was doing the performance for her mom Lupe saying,
"Mommy, this is for you because we used to dance around to this music. I grew up with this music and me and my sisters, the three of us, we were, like, the backups. We were The Temptations and we just sing with her and I feel it's a dream come true."
Though Lopez had been excited about her performance, many Twitter users did not have the same enthusiasm. Fans had taken to social media to demand black performers to honor the genre of music represented by Motown records.
They criticized Lopez for taking on the task of honoring the great artists. Many felt only a black artist would capture the essence of the music style that Berry Gordy had made famous.
Motown Records had worked with industry legends like Marvin Gaye, The Supremes, Gladys Knight & the Pips and The Temptations. As a result, many fans were unhappy that Lopez performed the tribute over black artists in the industry.
"J. Lo better not salsa her way to the cookout because she is uninvited for that terrible performance," preacher Jared Sawyer Jr. tweeted on Sunday. "How do you do a Motown tribute without an ALL BLACK cast of artists?! And it's Black History Month too."
"People who could've done the Motown tribute: Gladys Knight, Stevie Wonder, Patti Labelle, Jennifer Hudson, Tina Turner. Or practically anyone else #GRAMMYs" commented Jared Sawyer Jr in another tweet.
TV and radio personality Bevy Smith, 52, pointed out that female Motown artists would never have been performed their music the way Lopez had. He added that under Gordy's direction they often dialed back their sexiness.
"The irony of the very sexy J.Lo Motown revue is that Berry Gordy had the women of Motown tame their sexy so as to not fall into the Jezebel, a highly sexed trope which White America places black women in!" she wrote on Twitter. "So they could have NEVER given a performance like that, ladies at all times!"
However, Robinson adamantly disagreed with the critics. The "Being With You" singer said Motown music was "for everybody" and adding:
"I don't think anyone who is intelligent is upset. I think anyone who is upset is stupid. Who's stupid enough to protest Jennifer Lopez doing anything for Motown?"
Please fill in your e-mail so we can share with you our top stories!