Dem. Amy Klobuchar announces 2020 run, promising to win back Midwest voters from Trump
Democrat Senator, Amy Klobuchar, has announced her intentions to run in 2020, confident she would win over the Midwest from Donald Trump.
Amy Klobuchar recently made her candidacy known in her speech at the Minneapolis Boom Island Park, during which it snowed, a beautiful sight that one could mistake for a scene from a romantic movie.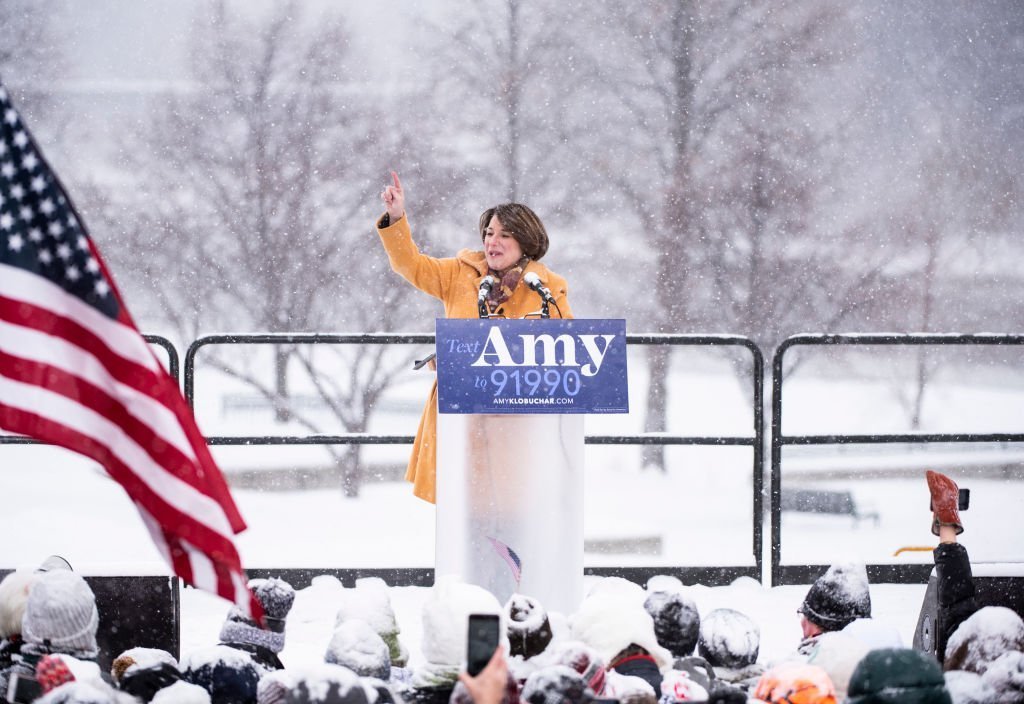 She highlighted the experience she has gained over the years, serving in the Senate since 2007, and the ability to work with Republicans:
"We worked across the aisle to get the federal funding, and we rebuilt that I-35W bridge; in just over a year."
"But that sense of community is fracturing across our nation right now, worn down by the petty and vicious nature of our politics. We are all tired of shutdowns and putdowns, of the gridlock and grandstanding. Today on this snowy island, we say enough is enough. Our nation must be governed not from chaos but from opportunity. Not by wallowing over what's wrong, but by marching inexorably towards what's right."
Let's join together, as one nation, indivisible, under God, and pursue the good. pic.twitter.com/ztixvCwCh9

— Amy Klobuchar (@amyklobuchar) February 10, 2019
Klobuchar would be the fifth Democrat Senator to be announcing an intention to run for the presidency and the eight in general. Her declaration comes just a day after Senator Elizabeth Warren, officially started her presidential campaign.
She strongly hopes to secure a win in her home state, and has, over the years as a senator, enjoyed the massive support of voters in all the urban and rural areas, including areas where Donald Trump won in 2016. Amy has made a promise to take back those voters in these areas.
The senator gained prominence from her ability to get legislation passed. In the past few months, she has concentrated on election security, a new farm bill and even gave support to the "Green New Deal," a democratic idea to fight climate change and create job opportunities in renewable energy.
However, critics and even some Democrats believe she's able to get legislation passed because she picks only small issues and that she does not have strong and fresh ideas to bring about meaningful change.
I stand before you as the granddaughter of an iron ore miner, the daughter of a teacher and a newspaperman, the first woman elected to the United States Senate from the State of Minnesota, to announce my candidacy for President of the United States. pic.twitter.com/mNmvFQOJ5V

— Amy Klobuchar (@amyklobuchar) February 10, 2019
HuffPost reported that the senator does not treat her staff well and that some of her staff have left her workforce for this reason.
The shrewd politician was born on May 25, 1960; she is a lawyer and a senior United States senator from Minnesota. She graduated from Yale University and University of Chicago Law School.
In 2006, she became the first female to be elected into the Senate. She is married to John Bessler and they have one child.