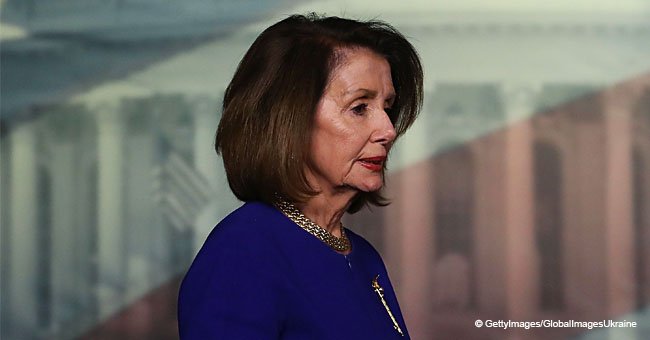 Pelosi pays tribute to late Rep. Walter Jones who contributed to restricting access to abortions
US House of Representatives Speaker, Nancy Pelosi, took to Twitter to pay her final respect to the late Rep. Walter Jones, a known advocate of restrictive laws on abortion.
The world mourns Congressman Walter B. Jones who passed on to glory on his 76th birthday. Nancy Pelosi, who is the 52nd Speaker of the United States House of Representatives, sends her condolences to the bereaved via a Twitter post she shared in the early hours of today.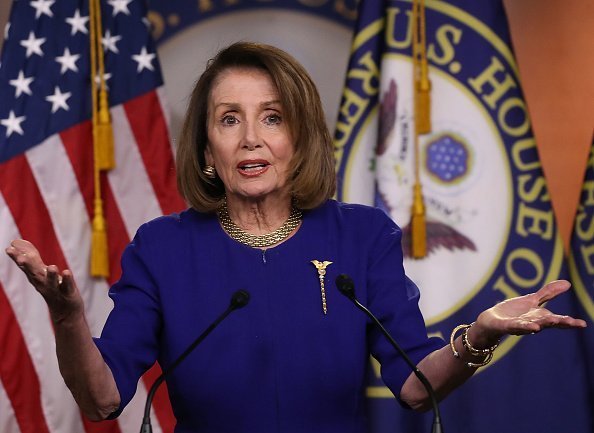 Speaker Nancy Pelosi holds a Press Conference at Washington, DC | Photo: Getty Images
Deeply saddened by the death of Walter Jones, Speaker Pelosi wrote:
"It was with great sadness that I learned of the passing of @RepWalterJones — a gentleman whotreated his colleagues on both sides of the aisle with kindness, decency, and compassion. May it bringcomfort to his family that so many grieve with & pray for them at this time."
Beyond being involved in politics for several years since his father's retirement in 1992, Late. Walter Jones is notable for many other things which include: voting for bills that place certain restrictions on abortion in the US.
Asides his abortion bills, Jones is also known for suddenly changing from a strong proponent of the Iraq War to a staunch Republican opponent. His argument was that the Bush administration misinformed and misled Congress to win authorization for the war.
The "Freedom Fries" trendsetter wrote thousands of letters addressed to the members of the families of lost soldiers, apologizing for supporting the war in the first place.
As reported by NBC News, the North Carolina Rep honored the fallen men by hanging pictures of the dead service members in a hallway which leads to his congressional office in Washington DC in 2017.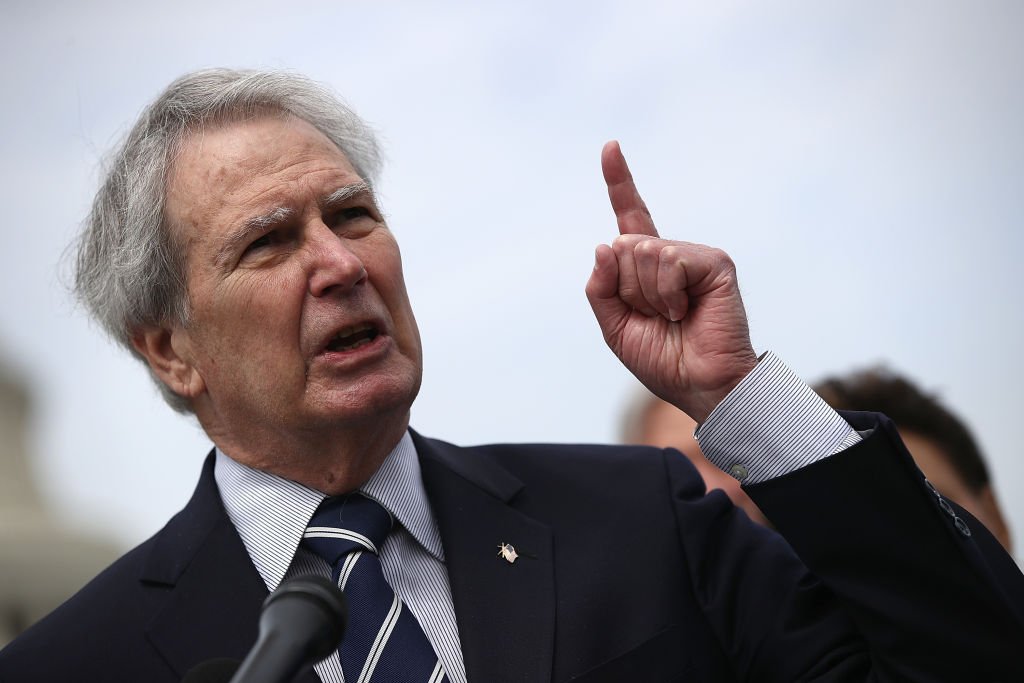 Rep. Walter Jones speaks during a press conference outside the U.S. Capitol | Photo: Getty Images
Although the exact cause of Jones' death is not known, it is believed that Jones had broken his hip from a fall which led to an acute decline in his health. The Congressman was managed in hospice care since then until he died.
Back in November 2018, Jones was re-elected to a 13th term as N.C. House of Reps. Records have it that he was the only Republican House of Representatives in the whole nation to run unopposed.
He is survived by his 53 years wife, Joe Anne Whitehurst, and their daughter, Ashley. May his soul rest in peace.
Please fill in your e-mail so we can share with you our top stories!