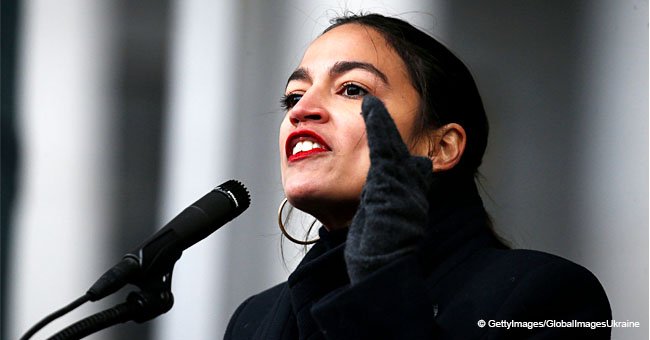 Ocasio-Cortez calls GOP 'intellectually bankrupt' for spreading rumors about her credit score

Rep. Alexandria Ocasio-Cortez lashed out at the Republican Party for fostering rumors about her finances.
Alexandria Ocasio-Cortez seems to have become the Republican Party's favorite target after a spate of rumors about the representative hit social media.
Ocasio-Cortez reacted on Twitter after a post claimed she had been evicted from her apartment twice and had a bad credit rating.
"This stuff is really sad. The GOP is so intellectually bankrupt that they no longer engage to debate issues in good faith, but instead, seek to lie, distort, name-call, target, & destroy people/communities by any means possible. It's a virus and a race to the bottom."
THE ATTACK ON THE CONGRESSWOMAN
The Congresswoman's reaction was prompted by a tweet from Republican author John LeFevre, a former CitiBank bond account executive.
LeFevre claimed that Ocasio-Cortez had been evicted twice and had a bad credit rating and that nevertheless, the Democratic party had placed her on the Financial Services Committee.
Ocasio-Cortez responded by tweeting a link to any doubters to the fact-checking site Snopes
OCASIO-CORTEZ CALLS ATTACK "REALLY SAD" AND "DESPERATE
LeFevre's tweet came hot on the heels of the overwhelming endorsement by the media and experts of Ocasio-Cortez's proposed Green New Deal bill.
Environmental responsibility and renewable energy are at the core of the proposed legislation, which also encompasses job retraining, guaranteed health care, and infrastructure investment.
OCASIO-CORTEZ REFUTES LEFEVRE'S CLAIMS AS FAKE
Ocasio-Cortez responded by tweeting a link to any doubters to the fact-checking site Snopes, who stated:
"In general, we found nothing indicating financial irresponsibility in Ocasio-Cortez's background, whose April 2018 financial disclosure report detailed a modest amount of assets and income, but also no liabilities other than a federal student loan."
This latest attack follows on a 30-second clip from the Congresswoman's college days which shows her dancing on a rooftop, to a song from the cult movie "The Breakfast Club."
ATTEMPT TO SHAME "DANCING CONGRESSWOMAN" BACKFIRES
The video had been revealed in an attempt to shame the 29-year-old, but the ruse backfired, and Ocasio- Cortez's popularity - already high - increased.
The sassy congresswoman made and posted a new clip which showed herself dancing as she entered her office in Washington, D.C. captioned:
"If Republicans thought women dancing in college is scandalous, wait till they find out women dance in Congress, too!"
Already famous for her dedication and energy, Alexandria Ocasio-Cortez may prove to be a force to be reckoned with, and fresh new hope for America's young political class.
OCASIO-CORTEZ CHALLENGES CAMPAIGN FINANCE LAWS
A video of Rep. Alexandria Ocasio-Cortez confronting experts during a House Oversight and Reform Committee hearing on campaign finance laws has gone viral, with over 30 million views on Twitter.
TV host James Corden who is an admirer of the congresswoman labeled the video "sensational."
In the session, Ocasio-Cortez demands an explanation of how politicians can use the current campaign finance laws to enrich themselves and garner power.
Detractors have asserted that the video only shows part of the exchange which shows Ocasio-Cortez in a positive light, and excludes the response of the witness.
In a related story, singer and actress Cher praised newly sworn-in Congresswoman Alexandria Ocasio-Cortez for her dance moves in a viral video.
Please fill in your e-mail so we can share with you our top stories!