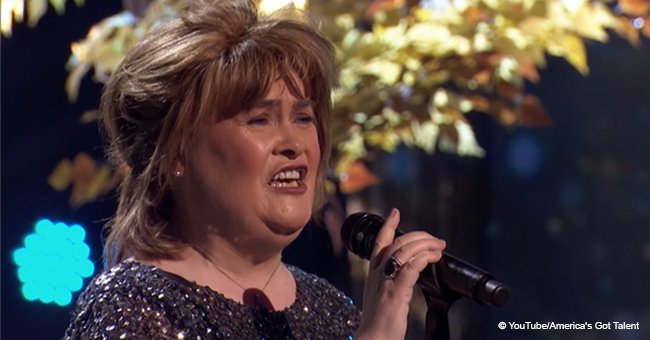 57-year-old farmer Susan Boyle stuns crowd with breathtaking rendition of 'I Dreamed a Dream'
Susan Boyle is probably the most famous voice to ever come out of the "Got Talent" franchise and she has come back stronger than ever.
The 57-year-old is currently a front-runner on "America's Got Talent: The Champions" after former Spice Girl Mel B hit her Golden Buzzer, sending Boyle straight to the finals.
In order to win a ticket to the final, the feisty Scot performed the song that blew everyone away back in 2009: "I Dreamed a Dream."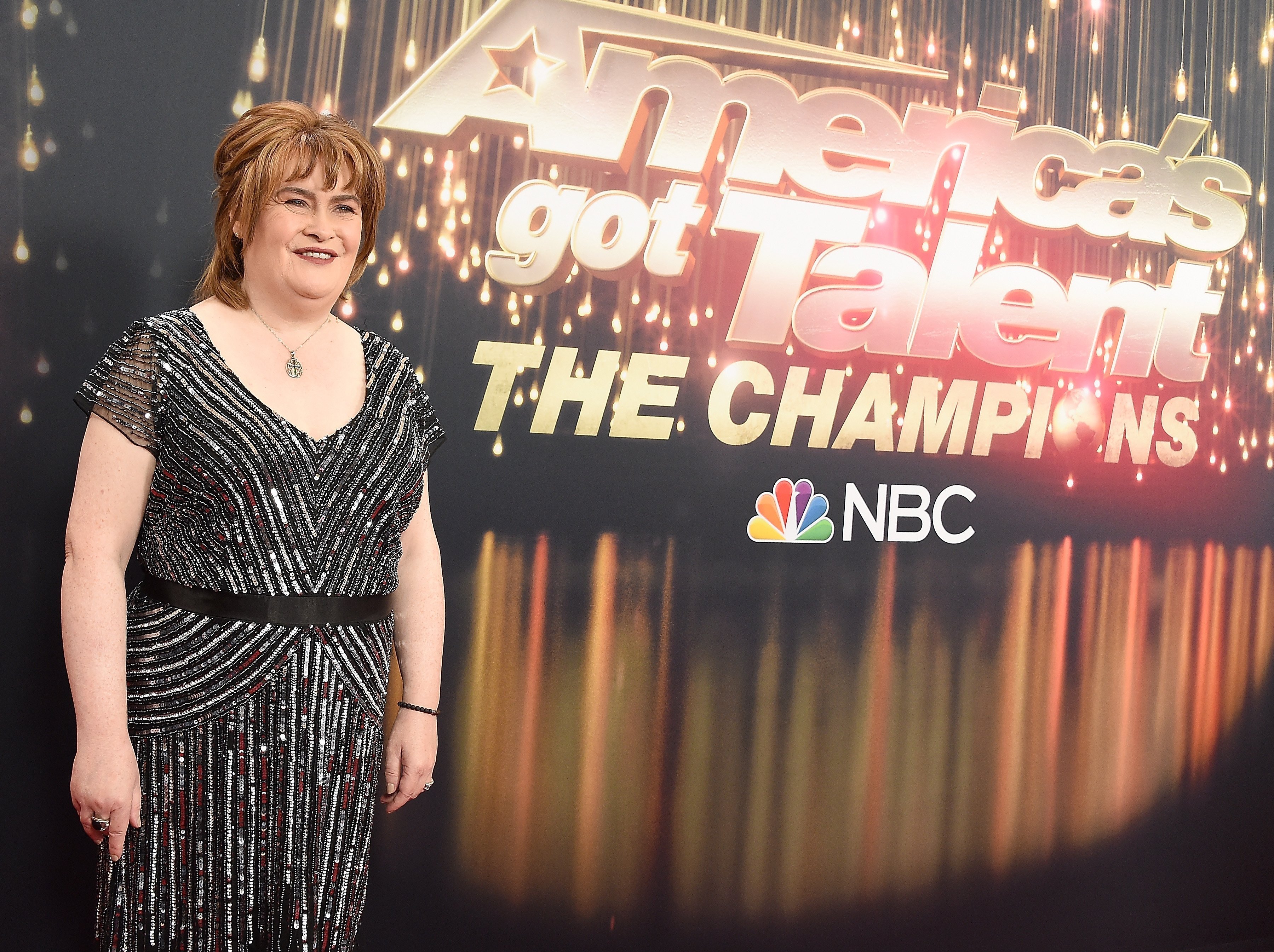 Susan Boyle at the "America's Got Talent: The Champions" Finale in California | Photo: Getty Images
THE PERFECT SONG TO CARVE THE PATH TO VICTORY
The song from the musical "Los Miserables" was sung by Boyle during her "Britain's Got Talent" audition and everyone was blown away by her magical voice.
Boyle is the perfect example of how one should not judging a book by its cover. When she stepped on stage, the audience seemed to doubt her capabilities, and even the judges, like Simon Cowell, were skeptical.
But once Boyle started to sing, her powerful voice shocked the audience and, by the end of her performance, there were people wiping tears from their eyes.
The 57-year-old only managed to be the runner-up at the time, but now she is back to prove that she still has plenty to offer and there is no better stage to prove it than "America's Got Talent: The Champions."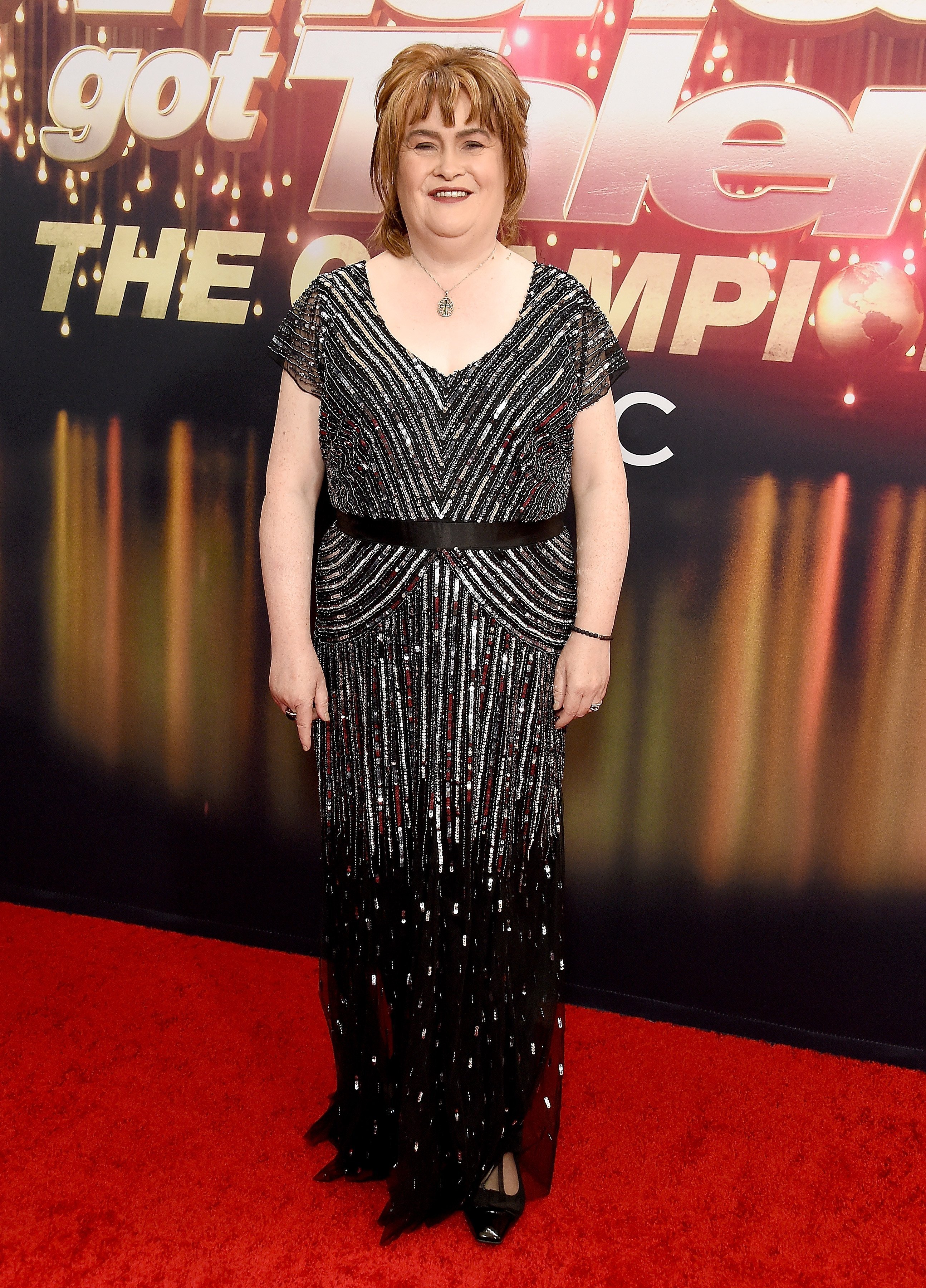 Susan Boyle posing in front of the show's banner | Photo: Getty Images
DETERMINED TO WIN IT ALL
"Who doesn't love a competition? I've got a competitive spirit, it drives me, and I thought, well, I didn't win last time so let's give it a shot. It would be a comeback of sorts and show people there is still life in this old girl!"
Susan Boyle, People Magazine, February 7, 2019
COWEL'S WORDS OF ADVICE
Fellow Golden Buzzer winner Angelica Hale, reportedly revealed that she is nervous for having to face Boyle, adding that the Scot is a "legend."
Cowell, who is an executive producer and a long-time judge on the show, shared that the acts invited to participate in the "Champions" edition were considered the best of the best.
For that reason, the 59-year-old advised contestants to be on their toes and not let their victories in previous editions of the "Got Talent" franchise get to their heads.
Please fill in your e-mail so we can share with you our top stories!