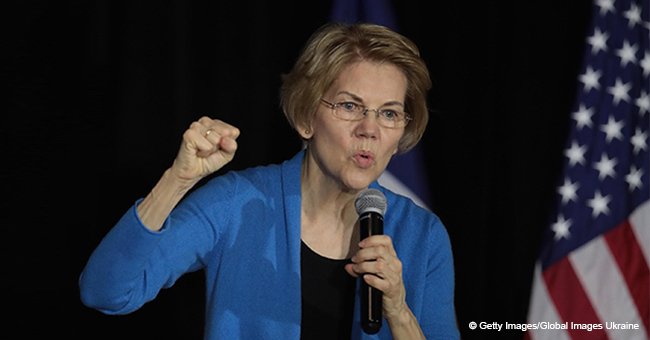 Democratic Sen. Elizabeth Warren suggests President Trump might be in jail by election day

Democratic Sen. Elizabeth Warren, in her address at the University of Iowa, hinted at the possibility of President Donald Trump thrown in prison before the next election in 2020.
Presidential aspirant, Elizabeth Warren has put forward the plausibility of the President of the United States getting in enough trouble, he might find himself in shackles. On her first campaign as a declared candidate; Warren dropped the bomb, indicating that POTUS might be in jail by the next Election Day.
While elaborating on her statement, the senator explained that she was referring to the ongoing investigation by special counsel Robert Mueller which is centered on Russian intrusion in the 2016 election. According to the 69-year old, the issue has gone beyond Mueller's research; it's now taken up "everywhere" so chances of him boycotting justice are very slim.
The senator also went on to rant about Trump's demeanor in general. In her opinion, the President is trying to create confusion and diversion while commanding cheap attention. She further advised all and sundry to avoid the trap the man seems to set continuously.
Ever since Elizabeth Warren announced her interest in presidency on New Year's Eve, she has done an extensive job of steering clear of Trump. According to someone from her campaign office, Warren only wanted to use her first real campaign to explain the rationale behind her Trump-ignoring strategy.
The informant further told CNN that Warren has no regard to give to the President as she plans to continue ignoring his vigorous attempts to create division between the people.
As alleged, Trump had thrown jabs at his opposition candidate. Just after she officially announced her run for the presidential seat on Saturday, the President took to Twitter to make a mockery of the Democrat's roots.
His tweet was a jab at Warren's ethnicity due to her claims of belonging to the Native American ancestry after which a DNA test showed that pure European blood flows through her veins.
"See you on the campaign TRAIL, Liz," - Trump added.
While no one is certain what Trump means by "trail," everyone knows for sure it doesn't carry a kind message. The president's son, however, seems to be proud of his father's sarcastic feat as he went on to post the tweet on Instagram, adding the caption: "Savage!!! Love my President."
Please fill in your e-mail so we can share with you our top stories!