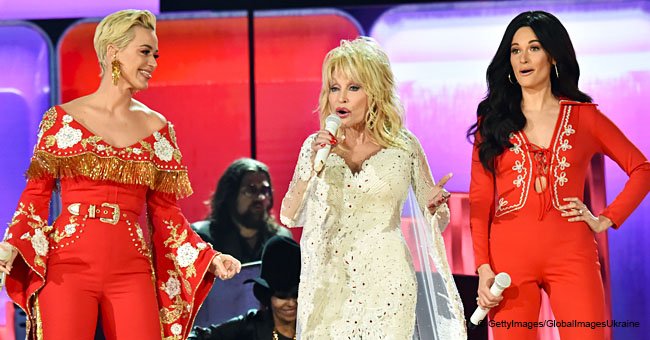 Dolly Parton was the best person to pay tribute to herself among stars at the 2019 Grammy Awards
Nobody can pay tribute and attest to one's hard work better than oneself, and no one could have passed that message across better than the icon herself; Dolly Parton. She wowed the audience after appearing on stage with other A-list stars to perform some of her songs.
The just-concluded 61st Grammy Awards was nothing but amazing, but one of the events people can't stop talking about was the tribute to Dolly Parton.
Katy Perry, Kacey Musgraves, Maren Morris, Little Big Town, and Dolly's goddaughter Miley Cyrus were all on stage to perform a variety of songs such as "Here I Go Again" and "Jolene."
But the highlight of the show was when Parton joined these stars to perform alongside them; it was such a magical scene.
The night will always be one to remember for the 73-year-old and all those in attendance. This year is the first time since 2001 that the singer graced the Grammy stage with her majestic appearance.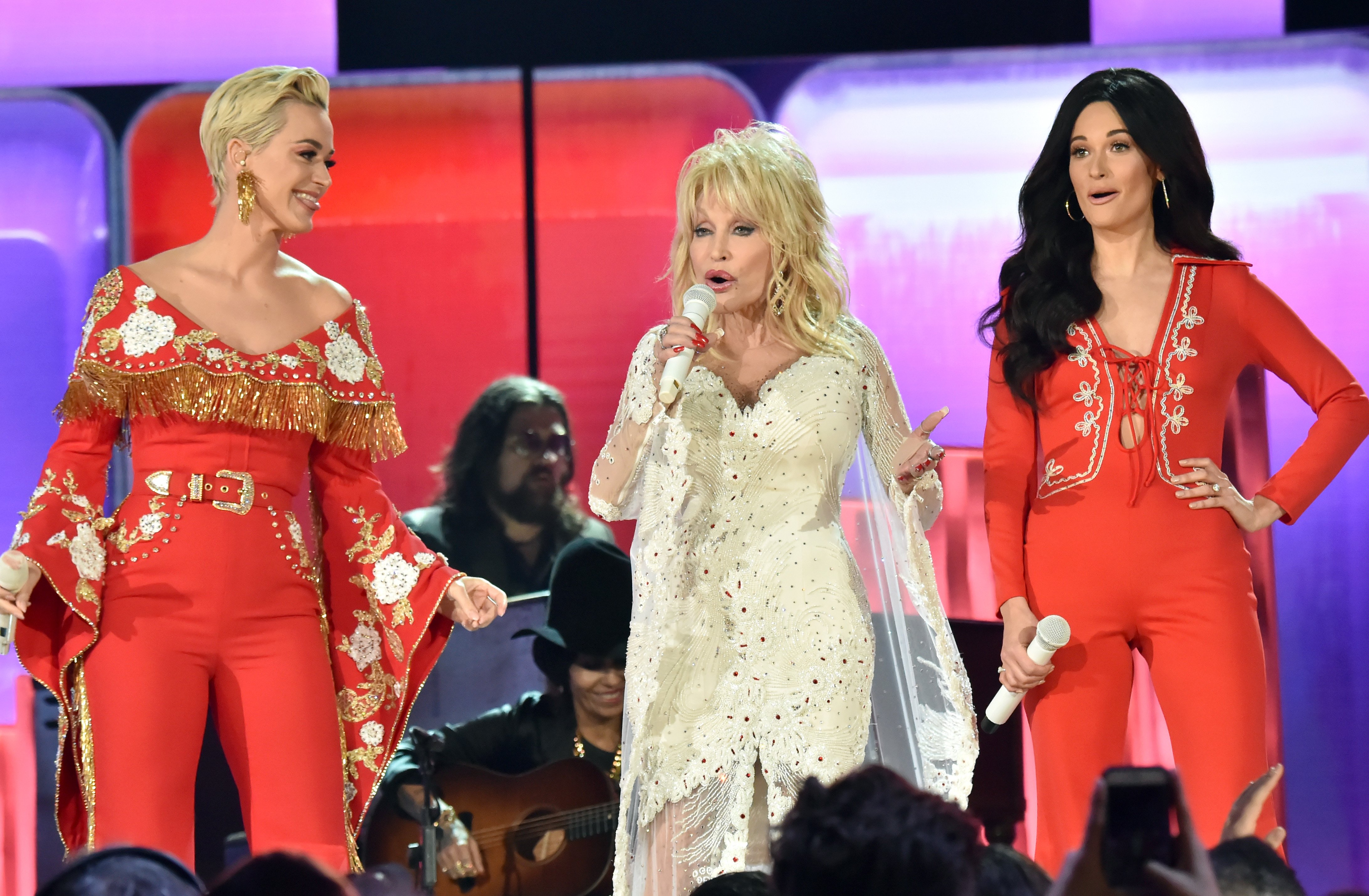 Doll5y Parton singing alongside Katy Perry and Maren Morris during a tribute to herself at the 61st Grammy Awards | Photo: Getty Images
The tribute was not the only thing that made the event special, Parton was awarded the 2019 MusiCares Person of the Year.
After the awards, P!nk at a MusiCares Person of the Year gala in California, also went ahead and surprised everyone by kick-starting the show with a performance of "Jolene."
Grammy is the most notable music award in the world for a reason, and this year did not disappoint.
Between stars being all glammed up for the red carpet in the best of the best outfits, and the recognition of talents, the program was indeed fantastic.
Some of the stars who took home awards were, Kacey Musgraves who not only won one but four awards including album of the year for "Golden Hour."
Rap artist Cardi B not only come a long way but she also made history on Grammy night. Cardi became the first solo woman ever to take home the best rap album.
H.E.R. won two awards, Childish Gambino's "This Is America" won four, Ariana Grande graciously won her first Gramm, best pop vocals for "Sweetener," and so many other artists also took a "gold sippy cup" home.
But amidst all these, Dolly Parton showed us why she is indeed a legend.
Please fill in your e-mail so we can share with you our top stories!