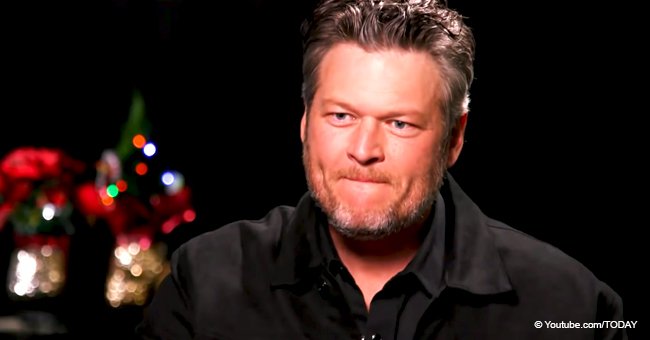 Blake Shelton is reportedly making a new Christmas movie that will include his music

"The Voice" coach, Blake Shelton, is collaborating with Hallmark to make a new Christmas movie, and his song will be the soundtrack to the film.
It is not too early for fans of Blake's country music and Hallmark movies to start celebrating Christmas, as the network recently released the first set of holiday movies that will be showing this year.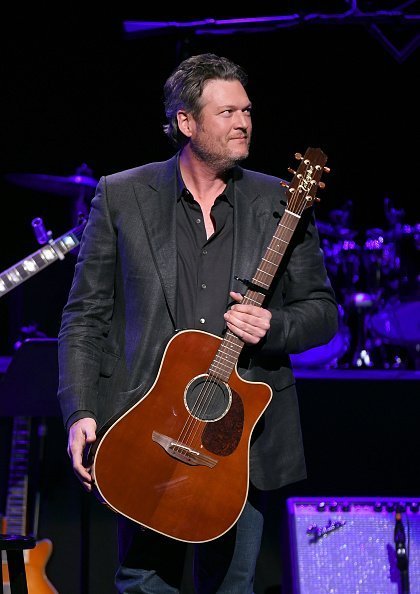 Blake Shelton performs onstage during C'Ya on The Flipside benefit concert in Nashville on the 9th of January, 2019. | Photo: Getty Images
Blake Shelton will drop voice coaching to work as the executive producer of this movie, which will be shot during the holiday season. And the remarkable thing about all this is that fans get to listen to Blake's beautiful music.
It will not be the first time that the veteran voice coach would be working with Hallmark, they also collaborated on the movie, "Time For Me To Come Home For Christmas."
The 2018 film was inspired by the life of the country music star and a song he wrote with his mother, Dorothy Shackleford.
Dorothy said in an interview that her son had been recording his Christmas album and he was having problems recording the second verse for the song. So, he asked her to help, and she recorded the second verse; that's how the song came to life.
Although there's no word on which of the songs the network will use for the movie, the first pick should be the country music star's holiday collaboration with Gwen Stefani as it would be perfect for a Christmas holiday movie.
"Time For Me To Come Home For Christmas" was set in America but shot in various locations in Canada; Maples, Britain, and Colombia.
It tells the story of two people, a famous musician, Heath, played by Josh Henderson, and Cara, a small town girl played by Megan Park.
They were both traveling home to Oklahoma (Shelton's hometown) for the holidays after hard times. Cara's loan application just got turned down and telling this to her father would be tough especially since her mother just passed.
Heath, on the other hand, just lost his father and he was going home to spend the holiday with his mother when they get stranded in Chicago due to bad weather.
Heath spills coffee on Cara, and they get talking, he his happy that she did not know who he was, which relieved him but his relief was short-lived as two women recognized him, and Cara felt duped because he had lied that his name was Lee. The next day, he tells her his middle name was Lee, and she forgives him, they get talking and begin to fall in love. It was based on a novel: "Time For Me To Come Home For Christmas" by Dorothy Shackleford and Travis Thrasher.
Hallmark has revealed that Blake's movie will not include an identical cast, but that it will most likely be shot in the same locations. It promises to be an exciting movie and fans are already anticipating the product of such a legendary collaboration.
Please fill in your e-mail so we can share with you our top stories!