Melania Trump turns heads in a bright pink coat with fur sleeves on St. Valentine's day eve
The First Lady of the United States recently welcomed Colombian President Iván Duque Márquez and his wife, María Ruiz Sandoval, wearing a pink overcoat.
Melania, along with President Donald Trump, greeted the Colombian First Couple outside of the White House on Wednesday, February 13, 2019.
But although the guests attracted a lot of attention, Melania's ensemble managed to steal the show due to how bright and colorful it was.
Socialism turns modern prosperity into primitive scarcity. Not one more person on Earth should suffer under its cruelty—not in Venezuela, and certainly not in the United States.

More in today's 1600 Daily: https://t.co/A68ueVC88u pic.twitter.com/iMTs2oujtK

— The White House 45 Archived (@WhiteHouse45) February 13, 2019
ONCE A MODEL, ALWAYS A MODEL
As a former model, the 49-year-old is known for her amazing sense of style and she is often the one starting trends. This time, she wowed the photographers with a gorgeous pink overcoat.
She is often criticized by the outfits she chooses to wear on her official outings
OTHER OCCASIONS IN WHICH MELANIA WORE PINK
The designer of the plaid piece is yet to be revealed but there is no doubt that Melania rocked the outfit as she posed next to her husband and the President of the Republic of Colombia.
The First Lady has worn pink before and she doesn't seem to be shy about showing how much she loves the color. One of those moments took place during a speech at her Be Best campaign, at the annual Senate Spouses Luncheon.
The Senate Spouses Luncheon has a history of paying tribute to First Ladies & I was honored to attend today's event. Thank you for your continued support & generous donation to Preston's Veteran Flowers & Flags. Through #BeBest we can effect positive change for our children. pic.twitter.com/vJ7sSIopGi

— Melania Trump 45 Archived (@FLOTUS45) May 8, 2018
Melania turned to pink again to welcome King Abdullah II and Queen Rania Al Abdullah, from Jordan, with whom she took pictures as well at the White House on June 25, 2018.
NOT SAFE FROM BEING JUDGED
But while the mother-of-one seems to know her way around fashion, she is often criticized by the outfits she chooses to wear on her official outings.
Thank you @BGCGW Boys & Girls Club Washington for helping us plant & harvest @WhiteHouse Kitchen Garden today! #HealthyEating #HealthyLiving pic.twitter.com/1FdVHuvCYM

— Melania Trump 45 Archived (@FLOTUS45) September 22, 2017
During a public appearance with the Boys and Girls Club Washington, Melania wore a $1000 plaid Balmain shirt to do some gardening at the White House Kitchen Garden, which seemed excessive to the public.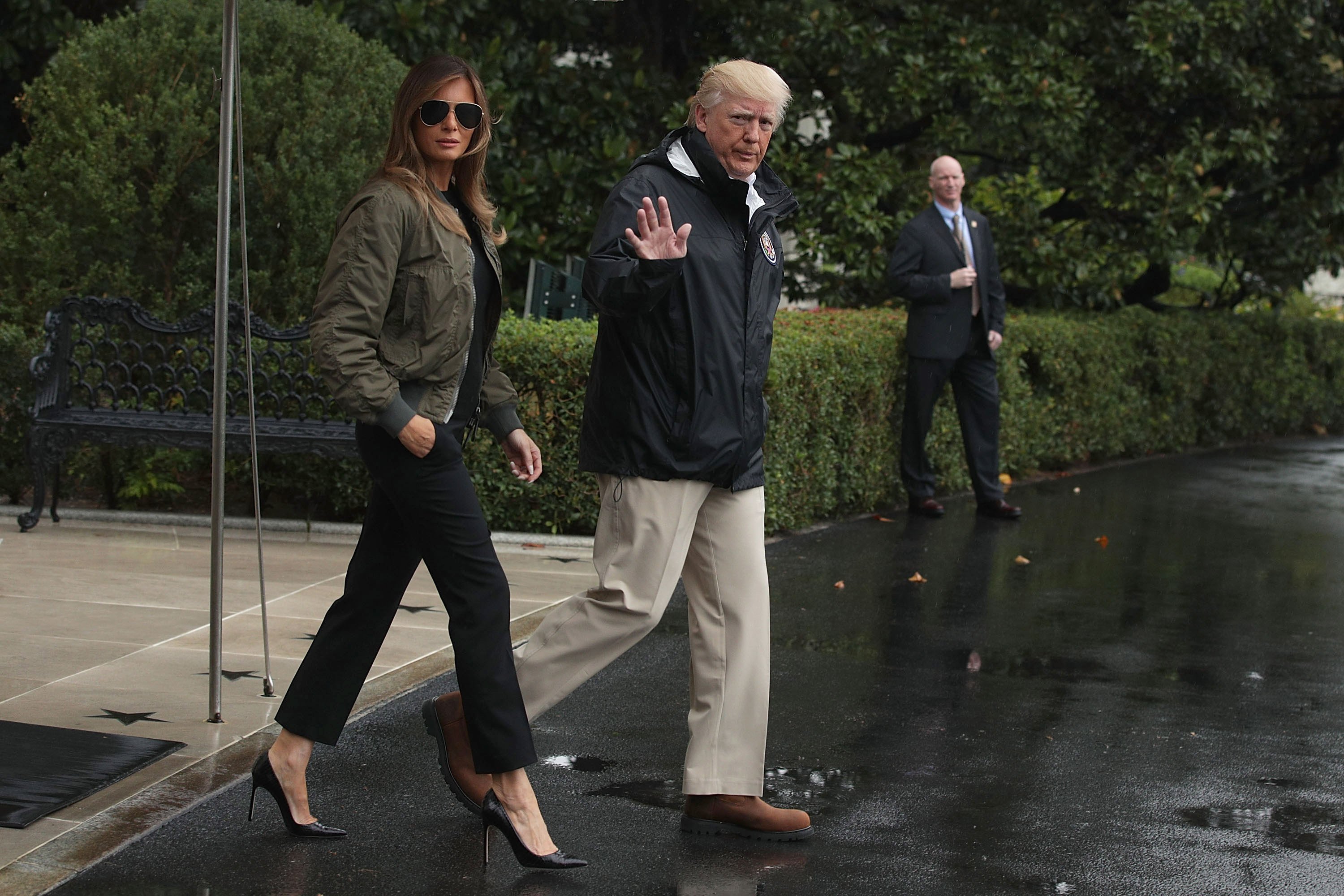 She was also blasted for wearing a pair of expensive Manolo Blahnik stilettos to visit victims of Hurricane Harvey in 2017, although it has to be noted that the First Lady changed into sneakers before reaching Houston, Texas.