Michael Douglas and Catherine Zeta-Jones made rare appearance with their grown-up daughter
Michael Douglas and his wife, Catherine attended the Michael Kors show during the "New York Fashion Week," and in tow, was their beautiful daughter, Carys. You won't believe how grown she is.
"The New York Fashion Week" was a blend of style and a family affair for the Douglas clan. Michael Douglas showed up with his wife, Catherine Zeta-Jones and their daughter, Carys, looking all shades of peng.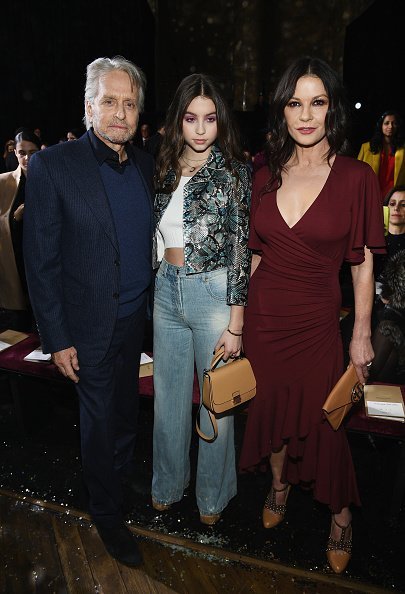 Douglas wore a royal blue suit while his wife donned a stunning dark red dress, both attires matching perfectly well. Carys, however, opted for a more urban style. She rocked a pair of faded wide leg jeans, white crop top, and a snake print jacket from the Michael Kors collection; sealing her style with a brown bag and heels.
The Douglas parents' conservative style blended well with their daughter's urban yet decent look and it screams "family goals" as they posed in front of the sparkly Michael Kors backdrop.
As if planned, the two women wore their hair down; Catherine's is, however, wavy compared to Cary's straight tresses. But this slight difference in hairstyle doesn't get in the way of the semblance the mother and daughter share. Carys is undeniably a photocopy of her mother.
She may only be 15-years old, but she already exhibits so much of her mother's charms. The aura around Carys looks so perfect; she's the accurate description of cool, calm and collected.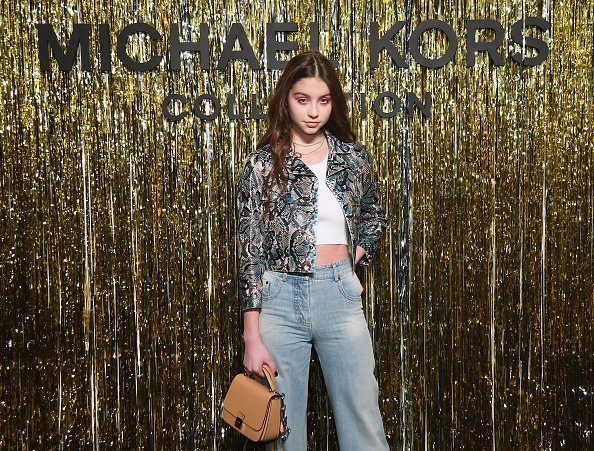 Carys also seems used to paparazzi as she appeared beside her parents in the picture, in what could pass for a perfect pose with just the perfect look.
Catherine does have a daughter to be proud of. That might explain the reason she takes her daughter along when attending such fashion shows.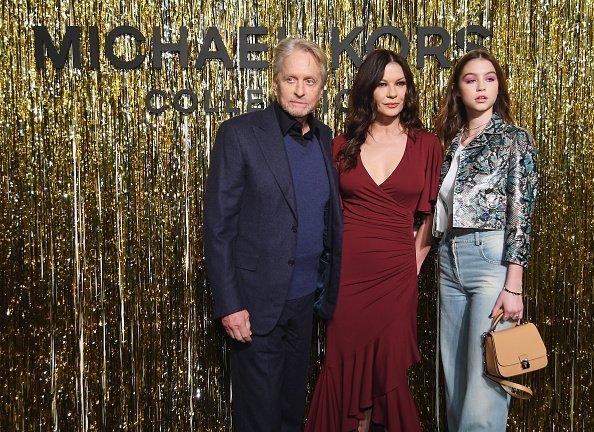 Five months ago, the look-alike mother and daughter had participated in the "New York Fashion Week" together, and they completely stole the show, and it's not because they sat in the front row at the Michael Kors show. It has everything to do with their stunning looks!
While Catherine, 49, donned a sleeveless black dress with a white and green pattern, Carys rocked a black off-shoulder crop top with camouflage pants. And yes, they looked awesome!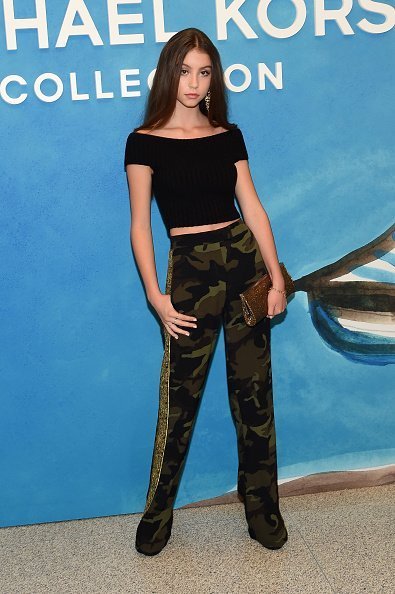 However different their dress style might be, these two still manage to complement each other's look. Perhaps the mother-daughter effect?