Michael Douglas candidly revealed details about Catherine Zeta-Jones dancing in their bathroom
Could dancing be the secret to their almost 20 years of marriage?
Michael Douglas, 74 and wife Catherine Zeta-Jones, 49 got married in 2000 and had two beautiful kids: their son Dylan, 18 and daughter Carys, 15.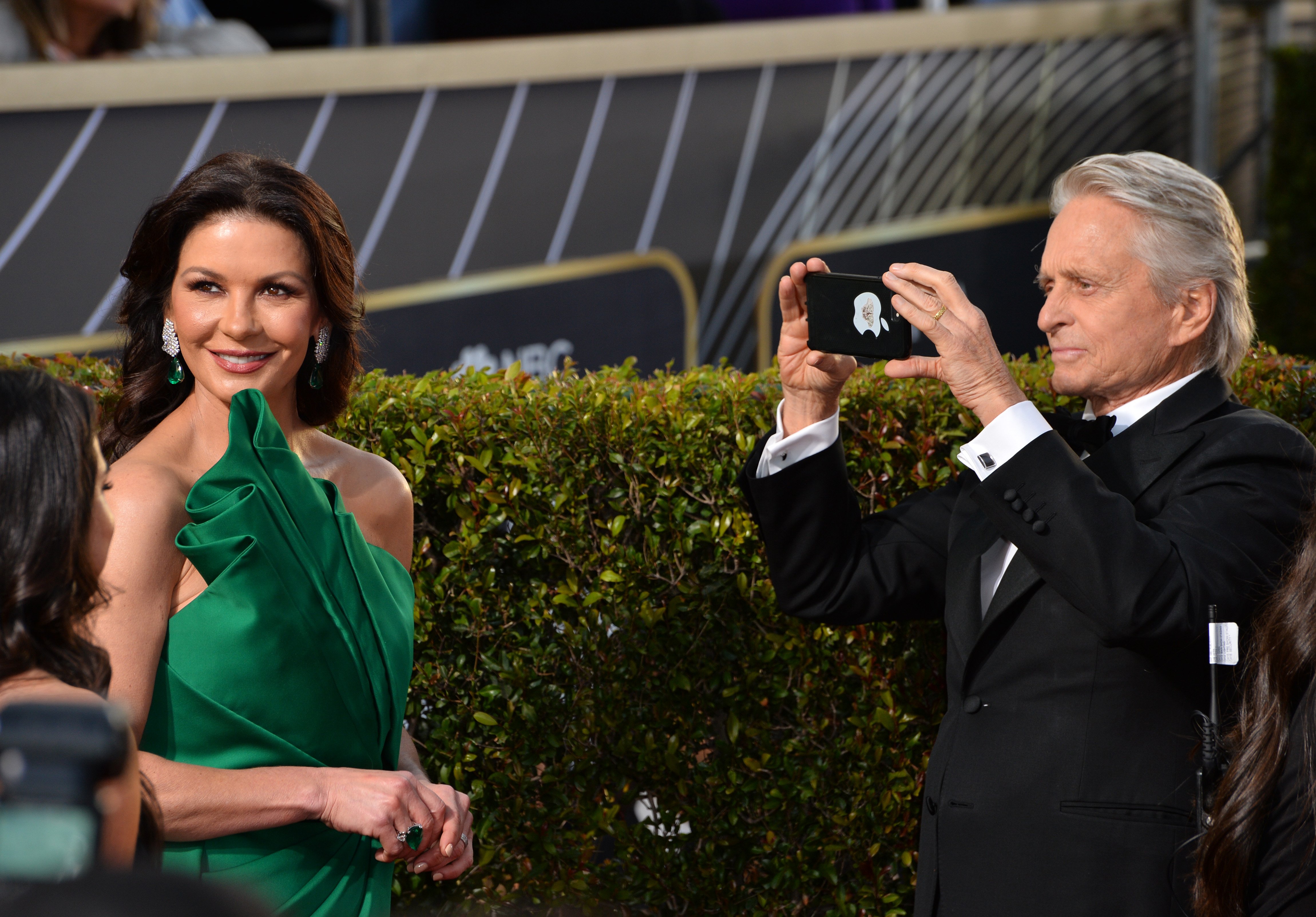 The couple who celebrated their eighteenth anniversary in November has spilled some juicy family history on the red carpet at the SAG Awards on Sunday.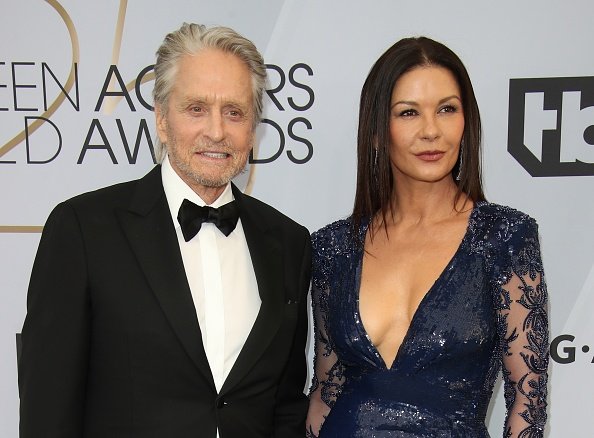 Douglas recalled some fond memories from when they just met; he said that when they just started dating "I asked her to tap dance in our bathroom on the tile floor." Catherine replied by joking: "That was limited because the marble got a bit scratched up!"
It seems the dancing has continued over the years. Zeta-Jones told the interviewer that she has a dance studio situated in their home and that although her husband hardly dances, he has no inhibitions towards watching her dance.
The Kominsky Method actor added, "I watch her tap dance, anywhere and any place, 'I love to.'"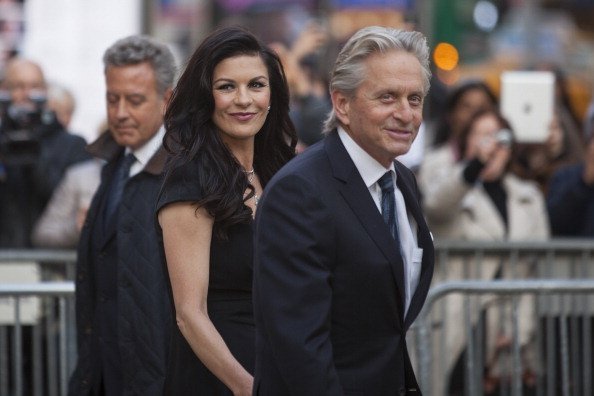 While marking their anniversary last year, Catherine Zeta-Jones spoke about what has kept them going strong over the years, affirming a very open relationship as the number one principle to their successful marriage."Both Michael and I have a very open relationship."
Michael Douglas had expressly said this at the Golden Globes; "Besides the genuine love that only continues to grow, I think the fact that we're in the same industry helps us to understand what is going on." He noted that nothing feels better than having your partner share in your victory and understanding how you feel at that exact moment.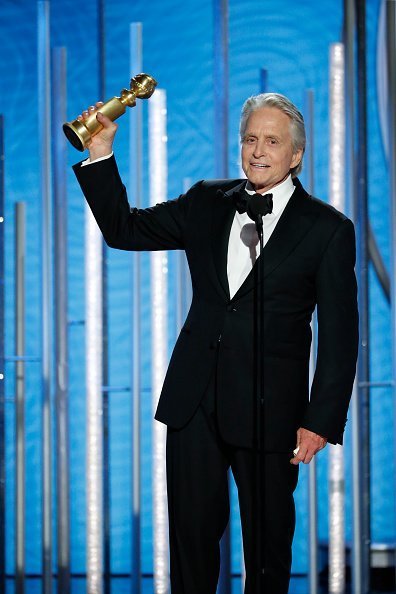 He said this after he won a Golden Globe for Best Actor in a television series for his role as Sandy Kominsky in Netflix's The Kominsky Method.
And we bet nothing felt better to Michael Douglas than walking on the red carpet of the Screen Actors Guild Awards with his wife, Catherine. The actress stole the show in a mouth-watering navy blue sequined dress. The body-hugging dress showed off her hot figure, and the thigh-high slit showed her toned legs off.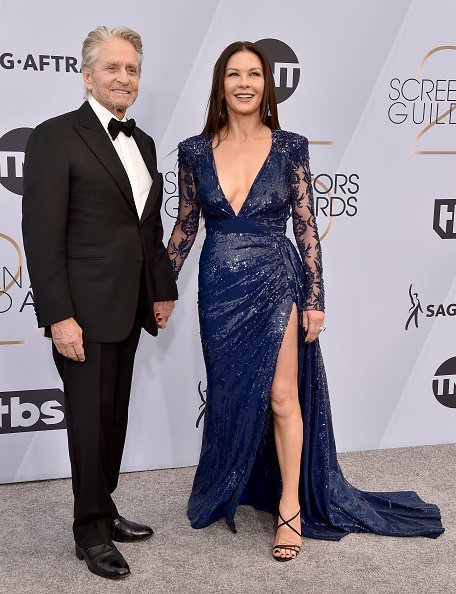 The dress had a well-detailed long lace sleeve and plunging neckline, exposing a considerable amount of cleavage, she accessorized with dangling earrings, black heeled sandals and left her hair straight for the event.
Michael, on the other hand, wore a classy tuxedo.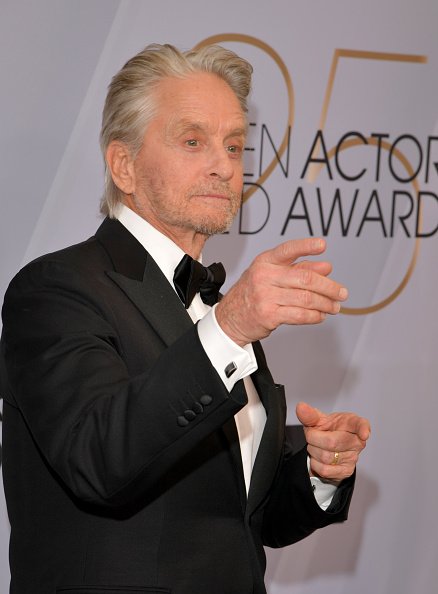 The two took their time to take pictures on the red carpet and were later spotted cuddling up together inside the auditorium.