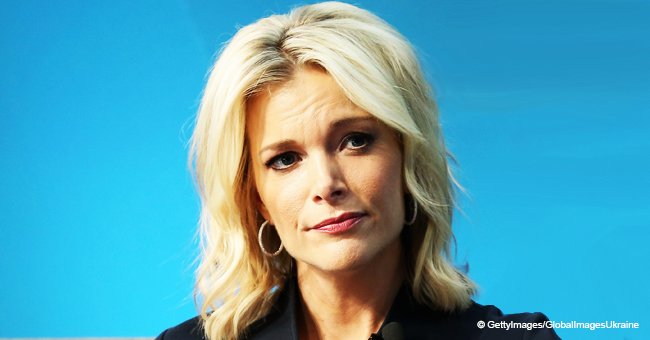 Megyn Kelly slams Sarah Silverman for obscene Trump tweet, but comedian hits back with epic rant
Megyn Kelly hit back at Sarah Silverman for a post the comedian made attacking the President.
Silverman responded to the Sunday post in which the president criticized Senator Amy Klobuchar after she announced her decision to run in the 2020 presidential elections.
Klobuchar was in the freezing cold without protection when she spoke to her supporters. Trump made fun of her stance on global warming by saying she talked "proudly of fighting global warming while standing in a blizzard of snow, ice, and freezing temperatures."
In response, Silverman posted an expletive-ridden post:
"No point in explaining how mind blowingly stupid this tweet is so I'm just gonna go with [expletive] YOU, and also add that you are a smelly [expletive] hole with balls that touch water. Eat [expletive], you greedy [expletive]."
Journalist Kelly, a self-proclaimed "independent," did not take kindly to Silverman's words.
In a direct reply, she said:
"This woman wants to star in children's movies produced by Disney. (And just did, in Ralph Breaks the Internet.)"
While many came to Silverman's defense in the comments, the 48-year-old was fully prepared to give Kelly a piece of her mind.
"It's true! I am a blue explicit often political comedian and also love doing voices for children. I know it's easier if people are one thing but no one is, not even you! We all have many sides and I think that's ok. Peace Ma"
In another tweet to the former Fox News host, Silverman said:
"Ps I'm more offended by a president who denies a real threat 97% of scientists beg him to take action on while creating a fake threat out of at-risk brown people at the border."
A third tweet Silverman sent out was a plug for the children's movie Kelly attacked her with:
"Which is out on digital TODAY! [heart emojies]"
Kelly, who was fired from NBC News last year for making controversial comments about blackface, has yet to respond to Silverman.
Still apparently jobless, Kelly also received backlash back in late January for joking about her employment status. At the time, she was due for jury duty.
She said:
"About to begin jury duty this morning. Slightly concerned about the effectiveness of the 'I'm far too busy' excuse this time."
Kelly, 48, was chided and mocked by many while others expressed sympathy. Of course, since she received the remainder of the $69-million due from her three-year contract, she has little to worry about.
Please fill in your e-mail so we can share with you our top stories!