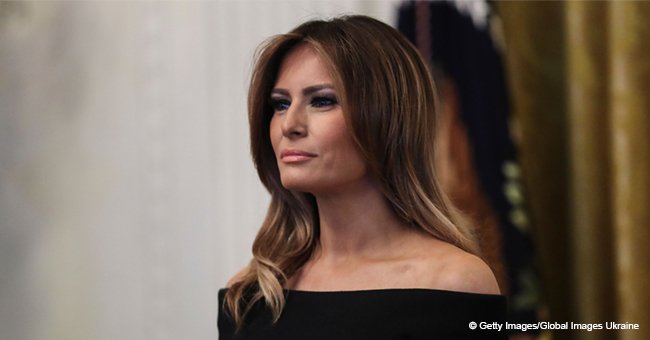 Here's how Melania's childhood predetermined the person she is today

Melania Trump's difficult childhood has had a strong influence on the woman who became the First Lady of the United States.
Melania Trump may be one of the most photographed women on the planet, but she is still a mystery to most Americans.
Who is the Slavic beauty who married billionaire Donald Trump, and became First Lady of the United States?
THE FIRST LADY WHO CAME IN FROM THE COLD
The woman who now moves with such ease among the world's most powerful was born in 1970 in Novo Mesto, and grew up in Sevnica, in Slovenia, then part of the USSR.
The little girl who would become First Lady of the United Staes was born into a working-class family. Her mother worked in a clothing factory, where she designed children's wear, and her father sold car parts.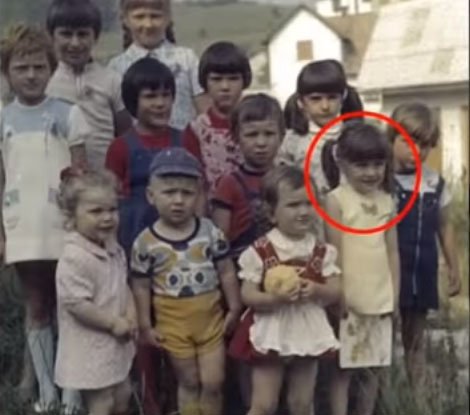 Melania as a child/ Source: YouTube/ dzonikg
The First Lady revealed that as a teen her favorite band was "Wham"
MELANIA WORE HOME-MADE CLOTHES
Melania Trump may be considered one of the best-dressed and elegant women in the world, but as a child and as a teen, her clothes were home-made by her mother.
TRUMP IS JUST LIKE MELANIA'S DAD
The First Lady's childhood may also hold a clue as to why she married the 24-year-older Donald Trump: He's just like her dad.
"They're both hardworking. They're both very smart and very capable. They grew up in totally different environments, but they have the same values, they have the same tradition. I myself am similar to my husband. Do you understand what I mean? So is my dad; he is a family man, he has tradition, he was hardworking. So is my husband."
Melania's father, Viktor Knavs is just two years older than his son-in-law.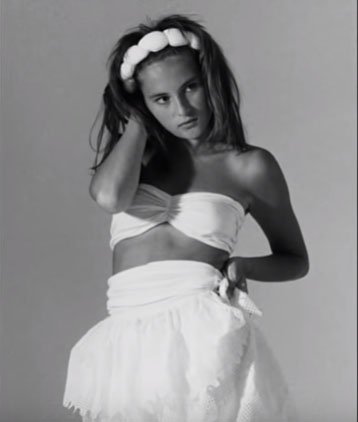 Young Melania / Source: YouTube/ dzonikg
MELANIA WAS A SUCCESSFUL MODEL
The First Lady revealed that as a teen her favorite band was "Wham" and that she'd sneak off to the local disco to dance to their hits.
By the age of 16, Melania was modeling, and traveling all over Europe, going from Paris to Milan to participate in fashion shows.
Her work in fashion led her to acquire no less than 5 languages in addition to her native Slovenian: French, Serbo-Croatian, German, Italian, and English.
In 1996, Melania moved to New York to further her modeling career, and in September 1998, she met Donald Trump at a party hosted by Paolo Zampolli, her boss at Metropolitan Models.
The rest is, as they say, history, The couple married in 2005; in 2017 Donald Trump has elected President of the United States, and Melania became First Lady.
THE LITTLE SLOVENIA TOWN THAT BECAME FAMOUS
The little town where Melania Trump grew up has become a must-see on the itinerary of tourists visiting Slovenia.
Sevnica, an industrial town with a population of around 5,000, is benefiting from its association with the First Lady of the United States.
The town has organized tours run by Janez Levstik, a retired factory worker who knew Melania well as a child, and remembers the First Lady as "nice girl" who was "good at school."
Melania fans can walk the streets of Sevnica and visit her family home and the school she attended, Savo Kladnik Elementary.
In a related story, Michelle Obama and Melania Trump have got a lot in common when talking about their husbands.
Please fill in your e-mail so we can share with you our top stories!