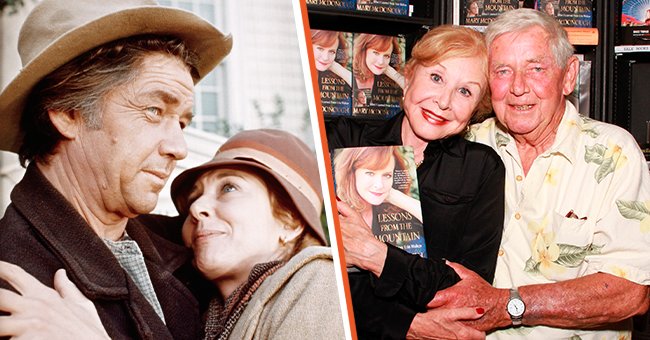 Getty Images
'The Waltons' Stars Michael Learned and Ralph Waite 'Were in Love' in Real Life
Stars of the hit show "The Waltons," Michael Learned, and Ralph Waite had intense feelings for each other off-screen. But they mutually decided not to pursue a romantic relationship.
Hollywood starlet Michael Learned starred alongside famed actor Ralph Waite in the long-running CBS TV show, "The Waltons" as husband and wife.
The series centered on the Walton family who lived in Virginia's rural Blue Ridge Mountains during the Great Depression-era and World War II. The popular show had a ten-year tenure and was on air for nine seasons between 1971 and 1982.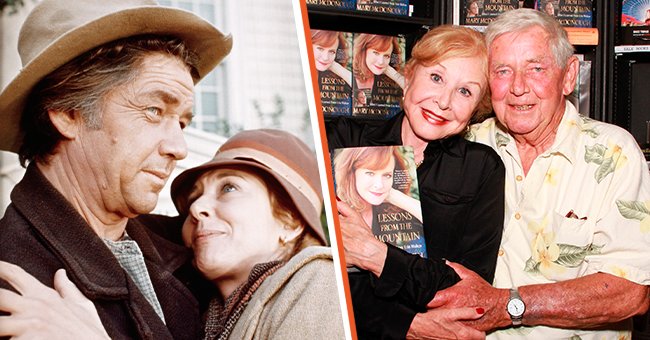 (L) Actress Michael Learned embraces actor Ralph Waite in scene from the TV series "The Waltons." (R) Michael Learned and Ralph Waite attend the signing of Mary McDonough's book 'Lessons From the Mountain: What I Learned From Erin Walton' at Book Soup on April 16, 2011 in West Hollywood, California | Photo: Getty Images
THE TRUTH REVEALED
In an interview in February 2019, Learned revealed exclusive details about her chemistry with Waite for the first time in almost forty years since the show aired.
The veteran actress admitted that she and the talented director were in love while filming the drama series and even went out on a date once. Even though they were attracted to each other, the pair never explored a romantic relationship.
They feared that something would go wrong, ultimately affecting the show. Learned added that the situation would have "gotten messy." She said "The Waltons" would have been ruined if she and Waite had theoretically hit a brick wall because of their behind-the-scenes romance.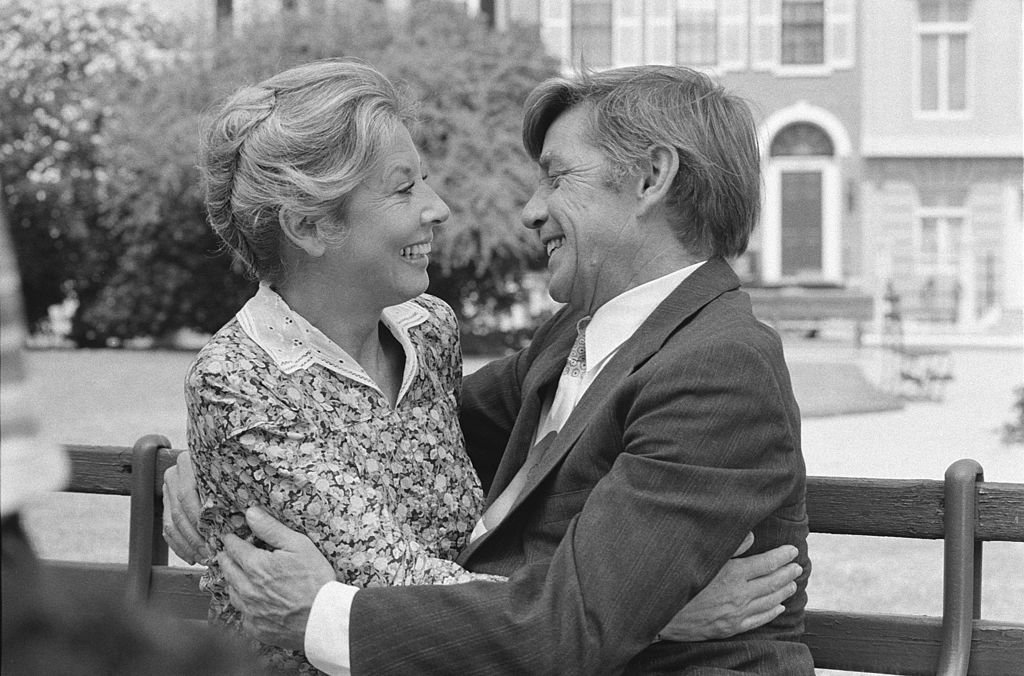 Michael Learned as Olivia Walton and Ralph Waite as John Walton in "The Waltons" during the episode "The Empty Nest." | Photo: Getty Images
Even though the thought had crossed their minds, the risk was far too high for the lead stars who figured it would not have been worth the trouble:
"We had a deep love for each other that we would have ruined if we had taken that extra step, and we didn't. We never did. We thought about it, but we didn't."
Learned said that instead, the "Cliffhanger" star became her spiritual husband and that what they had was something that came across on-screen, "our love was deep and true."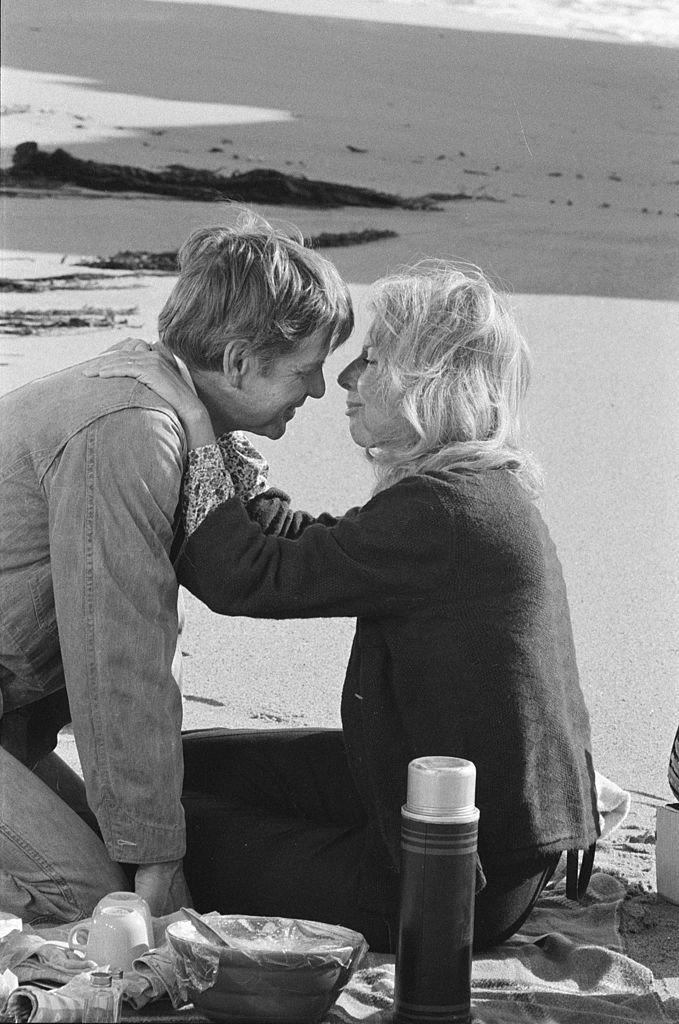 Michael Learned as Olivia Walton and Ralph Waite as John Walton in "The Waltons" during the episode "The Parting" on November 16, 1978 | Photo: Getty Images
When the series had only started in 1972, the 82-year-old was going through a divorce from her first husband, Pete Donat, whom she married in 1956.
Meanwhile, Waite had already gone through the same experience a few years earlier with his first wife, Beverly Waite. The couple had been married from 1951 to 1966.
He and Learned cherished their close friendship that lasted until his death, and she admitted that she missed him terribly. The mom of three described Waite as a complicated man and explained that because they were friends, it never bothered her.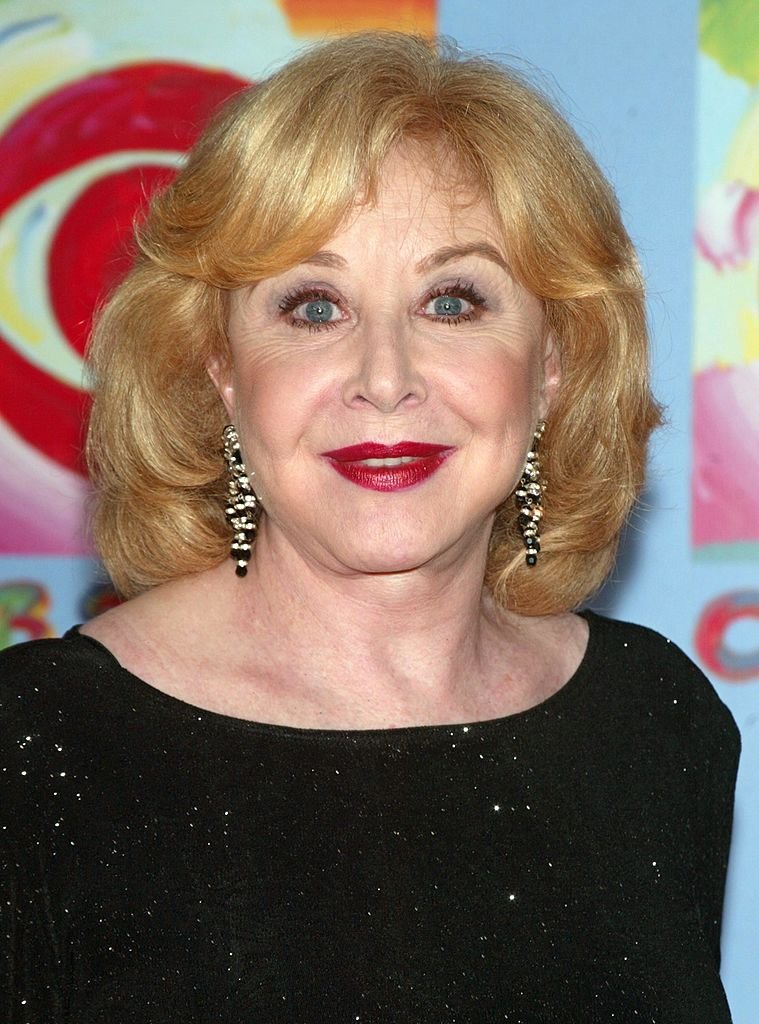 An undated image of Michael Learned during CBS at 75 at Hammerstein Ballroom in New York City, New York | Photo: Getty Images
The four-time Emmy award winner said if they were married, she would have had a problem with his complicatedness, adding Waite would have felt the same about her:
"We're both very flawed human beings, but I loved him dearly. What can I say? And he loved me."
Millions of fans strongly believed that Learned and Waite's on-screen bond was beyond the small screen, and they were deemed the perfect couple raising their family.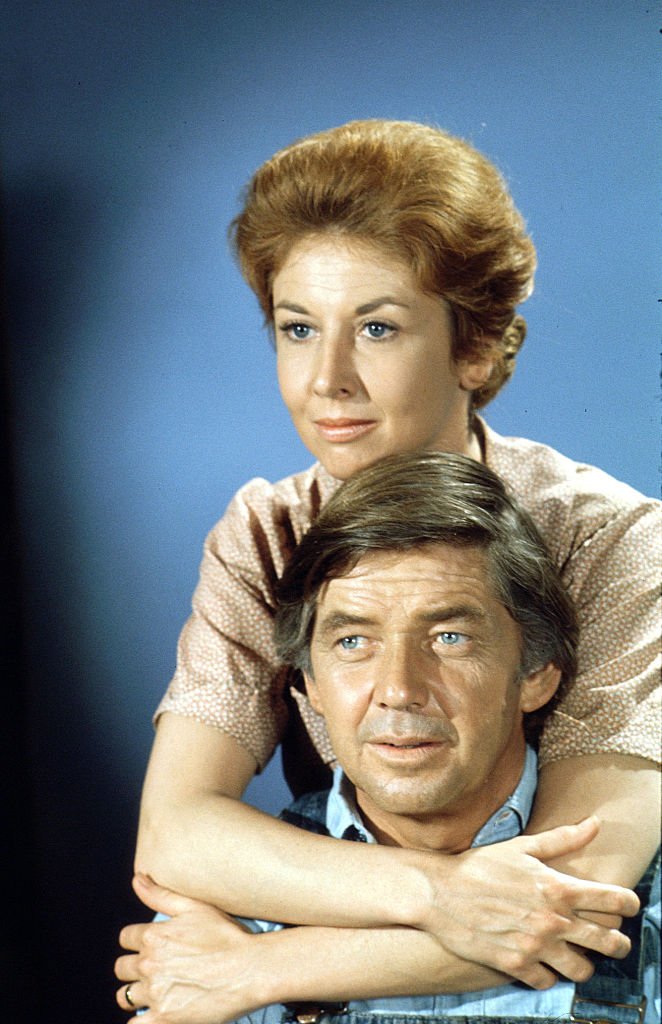 Michael Learned (as Olivia Walton), Ralph Waite (as John Walton) in "The Waltons" on January 1, 1974 | Photo: Getty Images
A FORCE TO BE RECKONED WITH
Interestingly, the passion between the two developed earlier on before they became one of America's beloved television duo. Learned spoke frankly about their instant chemistry from their audition, notably her first-ever screen try-out.
Regardless of being a novice at the time, the "Living Dolls" star managed to land the most prominent role of her career as Olivia on the show despite reservations from some male executives at the network who felt she was too young for the job.
However, she proved them wrong once filming began, and they witnessed the attraction between her and Waite that helped their scenes become more natural.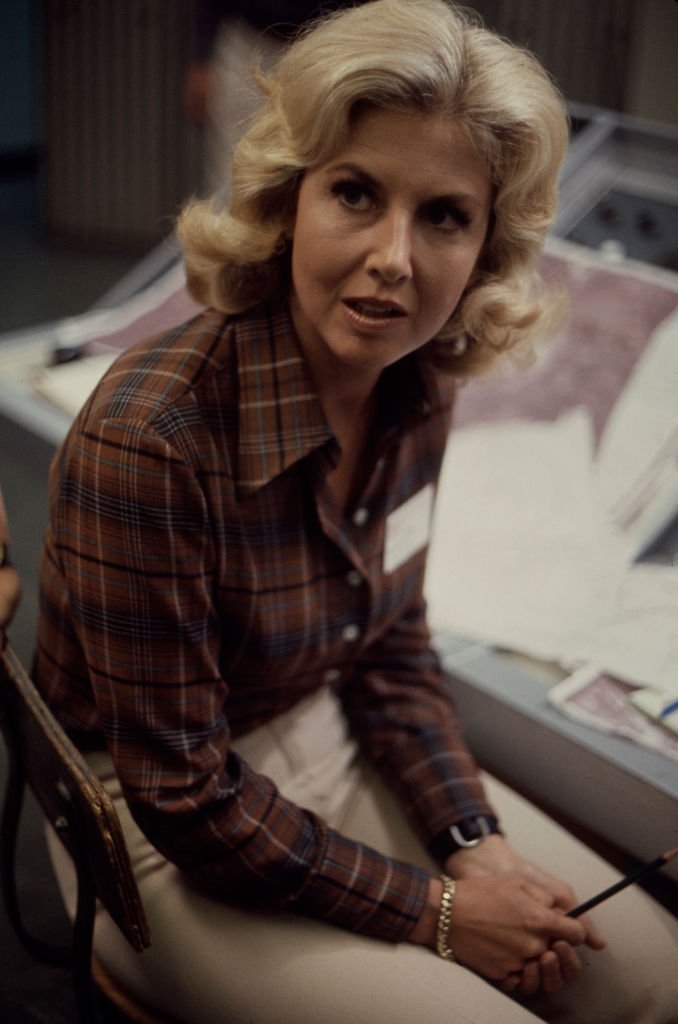 Michael Learned appearing in the ABC TV movie "Hurricane" in 1974 | Photo: Getty Images
LEARNED'S EXIT FROM THE SERIES
After playing the much-loved matriarch of the Walton family and bagging three awards since the series began, Learned's contract ended in December 1978.
Her departure brought a sense of distress as one of her fans wrote to her stating he would start a petition to keep her on the job, but the Washington D.C native was not impressed.
Be that as it may, Learned herself found it difficult to say goodbye to her inspiring character that touched many lives. Still, she admitted that she became unhappy being on the television show, among other things.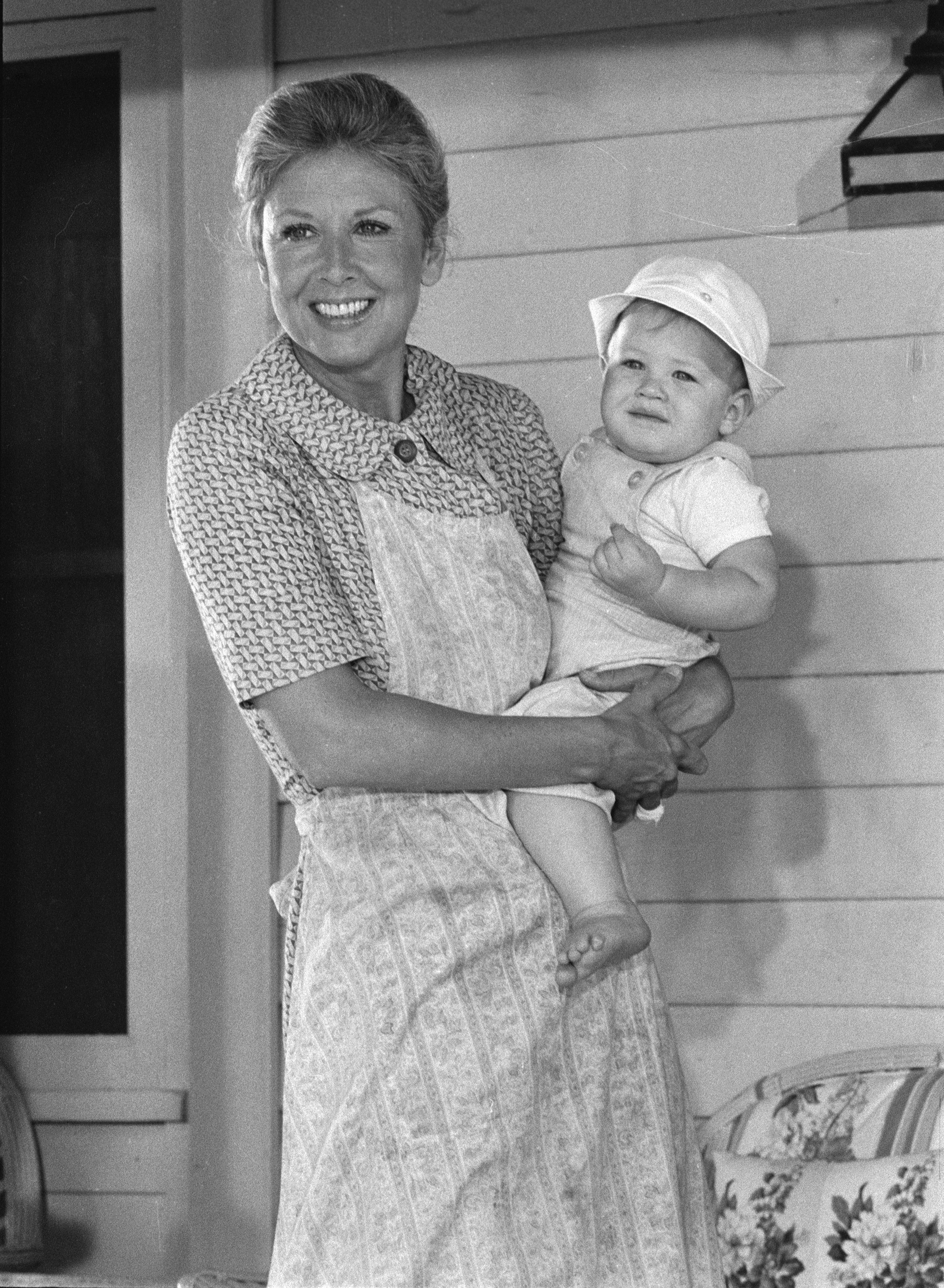 Michael Learned as Olivia Walton in "The Waltons" during an episode "The Empty Nest" on June 16, 1978 | Photo: Getty Images
THE SHOW'S LASTING IMPACT
Nonetheless, Learned still considers her beloved castmates as her second family while mentioning the lasting impact the show has had over the years:
"Ralph and I did become like mom and dad. We were the set mom and dad for the kids. They didn't necessarily come to us with their problems, but we were like family."
LIVING WITH REGRET
She explained that they were playful and adored each other as co-stars on set. In 2017, Learned revealed to Fox News that there were times she regretted leaving the historical drama.
"Yes, there's been times when I've regretted it only in that it probably would have been better to complete the whole show," she said, adding, "the fact is I was bored, and I thought I had enough money, which wasn't true."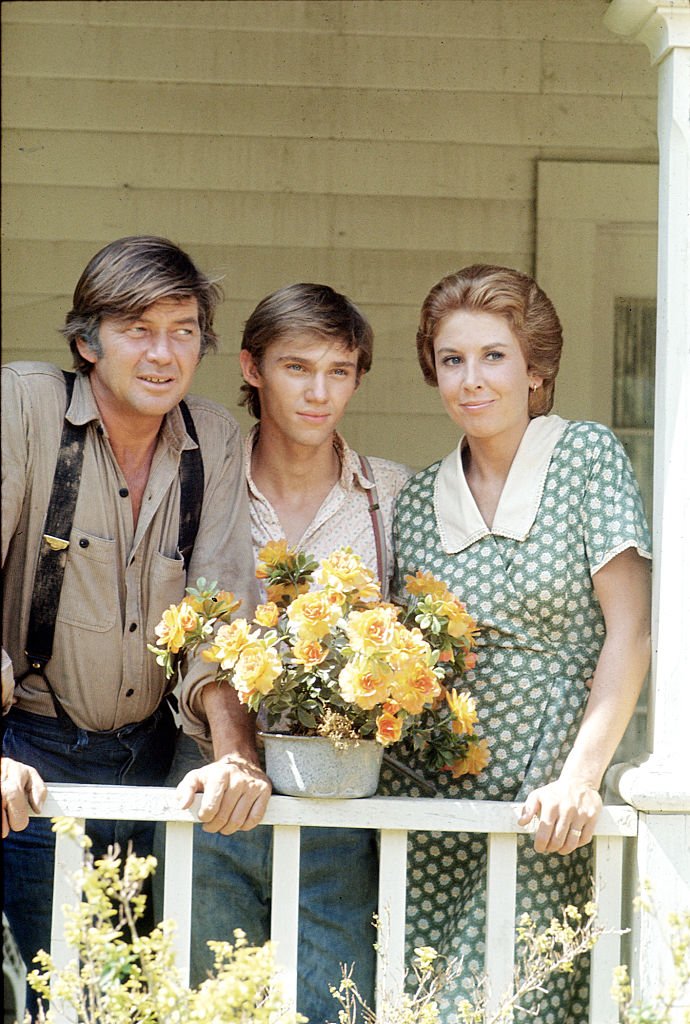 Pictured: From left, Ralph Waite (as John Walton), Richard Thomas (as John Boy Walton), and Michael Learned (as Olivia Walton) in "The Waltons" on January 1, 1974 | Photo: Getty Images
WAITE'S PASSING & STINT
Though she was not part of the show until it ended, Waite was. The New York native tragically died on February 13, 2014, at age 85.
Waite died at his home in Palm Desert, California and his agent, Susan Zachary, confirmed his passing while revealing they had not determined the cause of death.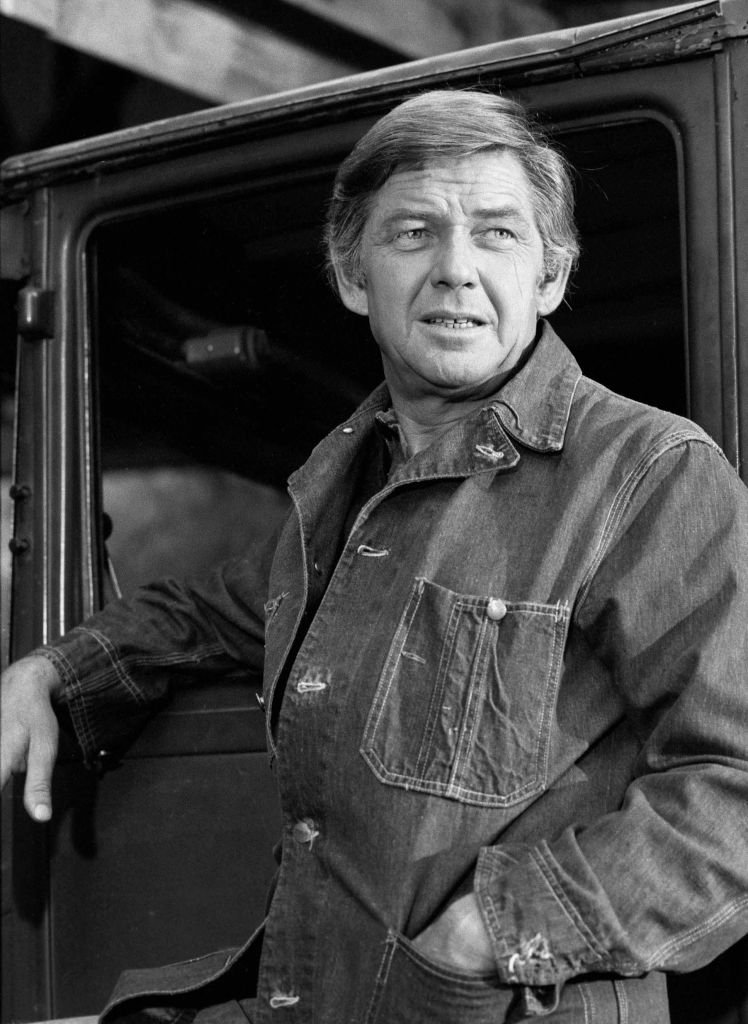 Ralph Waite as John Walton in the episode "Children's Carol," in the CBS television series "The Waltons," September 20, 1977 | Photo: Getty Images
PLAYING JOHN ON THE SHOW
Waite was a celebrated New York stage actor, and when he was offered the role of the mighty John on "The Waltons," he was reportedly not too enthusiastic about it.
But Zachary advised him to accept the offer to make some money in Hollywood and go back home. As the patriarch of the Waltons, Waite's character displayed wisdom, courage, goodness, and a bit of temper.
Pictured: The cast of the hit television series "The Waltons" poses for a promotional photo. L-R: (back row) Michael Learned, Richard Thomas and Ralph Waite; (center row) Jon Walmsley, Ellen Corby, Will Geer, Kami Cotler and David W. Harper; (bottom row) Judy Norton Taylor, Eric Scott and Elizabeth McDonough in 1972 | Photo: Getty Images
In 2004, the TV star was ranked No.3 by a TV Guide poll of readers on its "50 Greatest TV Dads of All Time" list for his character. Most notably, "The Waltons" produced six made-for-television movie sequels since then.
Apart from being an entertainer, Waite was a man of many talents. The father of one was previously a social worker, a marine, an ordained minister, and a book editor.
Please fill in your e-mail so we can share with you our top stories!
The information in this article is not intended or implied to be a substitute for professional medical advice, diagnosis or treatment. All content, including text, and images contained on news.AmoMama.com, or available through news.AmoMama.com is for general information purposes only. news.AmoMama.com does not take responsibility for any action taken as a result of reading this article. Before undertaking any course of treatment please consult with your healthcare provider.