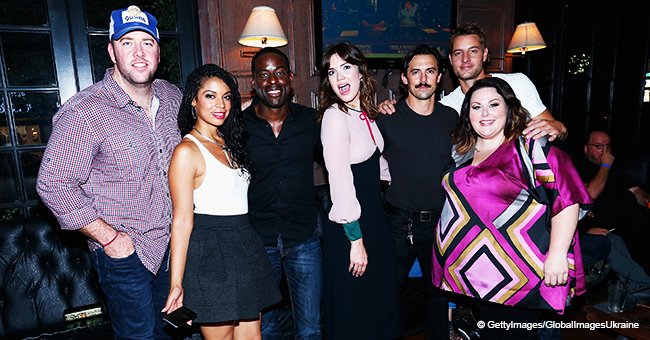 'This Is Us' fans may have to say goodbye to the hit drama sooner than they'd like
The family-themed NBC series sadly might be coming to an end sooner than is expected by fans. The producers of the show, Isaac Aptaker, and Dan Fogelman in an interview with Deadline spilled some juicy details on what to expect from the series.
The television show which is mainly about the love life of Jack(Milo Ventimiglia), his wife Rebecca(Mandy Moore) and their triplets is currently on its third season to the delight of fans.
But the showrunners from the beginning had an idea of how many seasons they had wanted, and everything is all mapped out. According to Aptaker during the interview, "This is Us" has about three seasons more which will make it a total of six seasons.
For the fans though, even with three more seasons to look out for, it still sounds like terrible news. One of the brilliant things about this series is that the writers created a family, the Pearsons and they are as real as possible. This fact makes the story relatable to everyone.
With different personalities, struggles, and betrayals over the years, the Pearsons stands tall still. It will be sad to see this fantastic family go off the screen, wouldn't it? According to Aptaker, the ending had been forged by Fogelman from the very beginning, and that's the plan they are "sticking" to.
"I would hope that when we reach our ending, people think it's a really satisfying end place that makes sense, and it feels like they've watched something that is a complete piece of work because that's really how we're trying to plan it," Aptaker said.
With an ending in mind, fans can be assured that this series will be one to anticipate until the very end; although it seems like a bittersweet experience. Not wanting the show to end is the bitter part, but knowing that it'll be ecstatic till the very end makes it worthwhile.
On Tuesdays, the series airs on NBC and usually watched by people all over the world, but what exactly do fans know about their favorite show?
For instance, actress Mandy Moore is the youngest of all the main casts including the actors who played her three children. Remember the very first episode which was all about the cast's 36th birthday? The series was initially intended to be named 36 and actress Chrissy Metz was able to lose some pounds thanks to the show.
For now, supporters of "This is Us" should enjoy the series while it lasts.
Please fill in your e-mail so we can share with you our top stories!