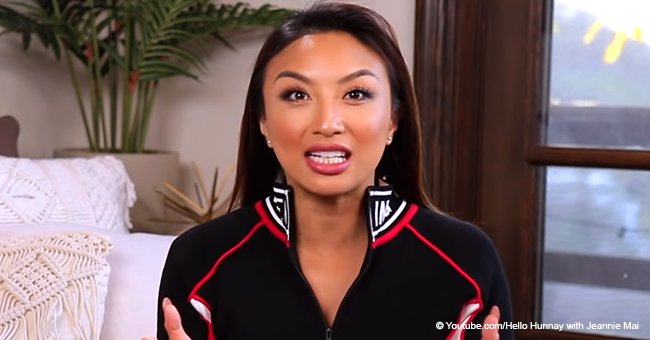 Jeannie Mai reveals she was 'low-key abusing herself' with a eating disorder before her weight gain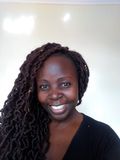 Jeannie Mai gets real about her eating disorder on her new YouTube channel and we are loving her honesty.
"Hello Hunnay!"
That's the opening line for Jeannie Mai's new web series, "Hello Hunnay with Jeannie Mai." Right off the bat, "The Real" co-host doesn't shy away from talking about stuff that most women go through. Mai touches on scrolling through people's comments on her Instagram photos, readjusting to single life after divorce, and promises to share the difference between marriage panties and single panties.
One of the issues she opens up about is the eating disorder that she didn't know she had. "I was low-key abusing myself," said the former "How Do I Look?" host. "The idea of being skinny became something that was most appealing to me. Even if you watch 'The Real', from season 1 to season 4, I was always 100 lbs. I started to really work hard to stay petite and to not gain weight and to stay sample size."
Mai revealed that working in the entertainment industry helped to foster the idea that thinner was better. "There's always going to be the subliminal message that being skinnier is sexier because it's so hard to attain, " the television personality revealed to Huffington Post. "It's so hard to attain because it's not natural for a lot of us to be super skinny."
Mai eventually started defining herself by her willowy frame. "Being skinny became a part of my description as a person," she told Shape. "People would say things like, 'Oh, you know Jeannie, she's so tiny,' or ask me how I'd stay so thin. When you hear things like that all the time, they begin to design you and brand you."
Mai got overly focused on her weight and fixated on how to maintain it, admitting to People that it was a lot of "over-control". She confessed to doing things like not touching carbs or starches, counting her bites so she'd limit herself, and going on a fast after 7 p.m.
"I was eating – if you were my friend and you hung out with me, you would see me just normally eating my food – but there was a level of control to it that I knew if I woke up the next day and weighed myself and I was over 103, I would scale it back and make sure that I didn't creep one ounce over that weight."
"FLAT BUTT, CHICKEN LEGS AND NO CURVES"
Mai didn't realize that she was inadvertently body-shaming herself until she watched an episode of "The Real" where she saw herself making fun of her sample-size frame.
"I was watching an episode of the 'The Real' and I heard myself making fun of my butt, which is non-existent," said Mai. "I have a flat butt, chicken legs, and no curves. There is something to be said about owning the things you have, but on the other side, you're becoming your own mockery." Mai realized that she was doing to herself the very thing that she had publicly called out other people for.
Mai's wakeup call came when she was scrolling through the photos of her phone and saw herself in a mustard dress. "It was like the dress was on a hanger, I looked so lifeless," she confessed to Shape. "My knees were barely there, my cheeks were so pointy, my eyes looked hollow – I looked sick."
More than anything, the TV host felt that the photo didn't represent who she was. "I looked weak. I like to look at myself as a strong, resilient, capable woman and that's not who I saw in that picture," said Mai in the debut episode of her new web series.
"Girl, you barely eat," said Mai's friend to her after she talked to her about the photo. That's when she realized that she had an eating disorder where she controlled every bite that entered her mouth in order to stay a certain size.
"#STRONGISTHENEWSEXY"
Mai decided to change her body and the way she looked. Her friend - as well as a doctor - helped her establish a healthy nutrition plan. She's put on 20 pounds and says that she's gotten a whole new perspective on her body.
Mai also switched from being a cardio bunny to workouts that have helped her build muscle. "I love how it feels to go into the gym, crank all my favorite music and literally sweat out all of the things that stress me out, that worry me, that make me sad," says the 40-year-old.
And her hard work is paying off. Mai has developed curves in all the right places, as her photos now reveal. "I want my thighs to be just solid and I want a nice good tush, I want to crack walnuts with my butt," she confessed to People.
We love your curves, Jeannie. Just tell us where to send the walnuts.
Please fill in your e-mail so we can share with you our top stories!