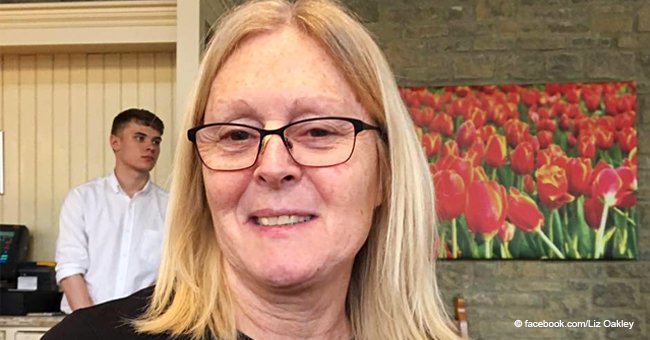 65-year-old mom of three devastated after losing 2 dress sizes turned out to be pancreatic cancer
Liz Oakley was impressed with her staggering weight loss after she started a diet, but shockingly her shedding pounds turned out to not be because of her diet.
The 65-year old from East Kilbride, Scotland wanted to shed some extra pounds and went on a low-fat diet in October 2017, Liz joined a slimming group and was happy with her progress, saying:
"I had joined a slimming group a couple of months before, so I was happy, as I thought it was working very well. I was actually feeling quite smug, telling people it was because I hadn't snacked on any mince pies before Christmas as I usually would."
The mother of three noticed her urine turning a dark hue, and she began feeling nauseous by December. When Liz's skin started yellowing in January, she decided to see a doctor.
On January 6, doctors told her she had pancreatic cancer. It was not the first time Liz had to face similar news. In 2007 and 2012, Liz battled breast cancer, and years later news of another kind of cancer entirely.
Liz had surgery to remove her pancreas and received six months of chemotherapy. As matters stand now, she is cancer free. However, doctors can not guarantee it won't return.
Her three children are all grown up, but Louise, 35, Peter, 33, and Aiden, 30, knew what their mother went through when she battled breast cancer with radiotherapy and later a mastectomy.
When Liz got told about her pancreatic cancer diagnosis, she almost anticipated the doctor's words, as Liz said:
"I am a resilient person, but this knocked the stuffing out of me. It came from nowhere. I was referred to hospital and doctors said they'd found a blockage. I have no idea how, but in that moment, I just knew. I told them, 'It's cancer, isn't it?' I was told I was stage two, but if I'd waited much longer, I wouldn't be here now. That's how quick this disease is."
It is not unusual for pancreatic cancer to develop without showing any symptoms before it spreads to other organs. This makes it one of the most lethal forms of cancer, with an approximate mortality rate of 95%.
Luciano Pavarotti, Patrick Swayze, and Joan Crawford died of pancreatic cancer, which is also the fourth leading killer in the United States. About 10,000 people get diagnosed with pancreatic cancer in the UK each year, as opposed to 50,000 in the United States.
On rare occasions, being diagnosed with cancer when you don't actually have it can be lethal as well. 73-year-old Linda Woolley sued the University of Colorado shortly before her death after surgeons removed both her healthy kidneys.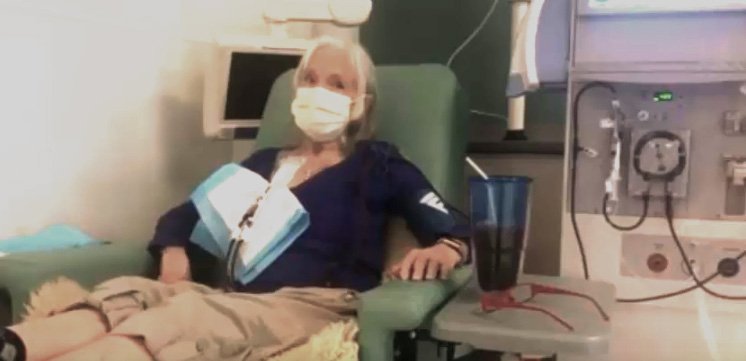 Linda Woolley at the University of Colorado hospital.| Source: YouTube/The News Girl
Linda had been on four hours of dialysis three times weekly while she waited to get onto a national transplant list. A list, it turned out, she didn't need to be on.
In March 2018, a biopsy report of her kidneys showed "no signs of malignancy" but the surgeons removed both two months later anyway.
Nine months after that, Liz died. The University of Colorado Hospital senior media relations specialist refused to comment, stating confidentiality laws.
Because the disease is difficult to pinpoint and develops quickly, there are some surprising symptoms of pancreatic cancer everyone should know about.
Please fill in your e-mail so we can share with you our top stories!